I hate to say it, but this sounds like the solution a man would come up with to solve the problem of makeup: a new Skype overlay applies "virtual makeup" to women conducting Microsoft Skype calls.
Microsoft Japan, in conjunction with cosmetics supplier Shiseido, has developed TeleBeauty, an app that applies virtual makeup—with styles ranging from "cool" to "trendy"—over a face. TeleBeauty uses the laptop's camera to superimpose the makeup scheme as the woman (or a man, though the app seems aimed at women) conducts a Skype for Business call.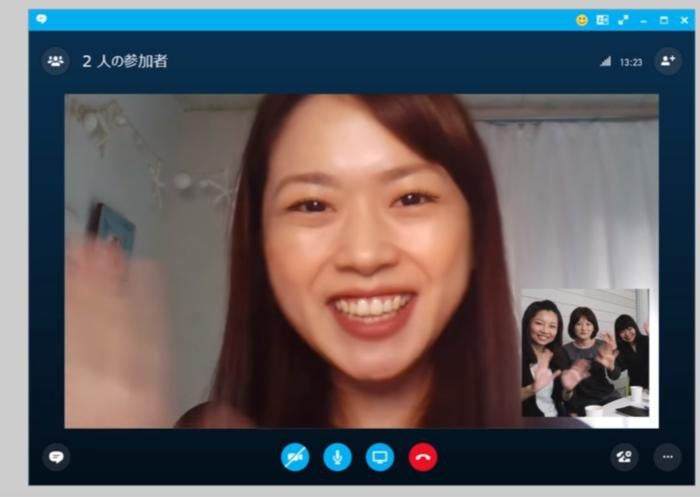 It's not exactly clear how women will download the app, as the official Shiseido video hasn't posted a link. A search of the Shiseido website didn't turn up anything, either. However, TeleBeauty isn't Shiseido's first foray into apps; this past summer, the company debuted an app to (ahem) rate women on their smile.
Shiseido's latest app, apparently used by Microsoft Japan, Shiseido, and other companies that "encourage telecommuting," is just as encouraging.
"Is your lap full? You'll still be ready for a closeup," a Shiseido TeleBeauty video exhorts. "Anywhere, anytime."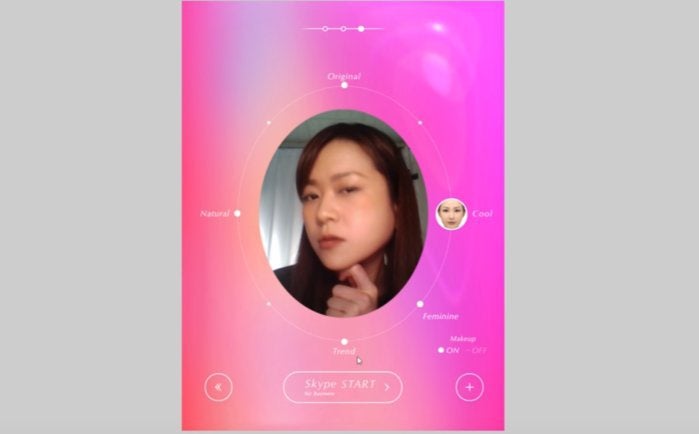 Shiseido encourages women to explore the app's settings: "Go natural, for everyday meetings", or "bold, to get undivided attention," or even "trendy, to pitch a new idea." To the untrained eye, it's not quite clear where the app actually applies the virtual makeup, however.
Why this matters: We've all been there: a Skype call just two minutes away, a quick look in the mirror. Oh no! If you're a man, that could mean running a comb through your hair, or maybe a quick buzz with a razor. But women are held to a higher standard: Hair and makeup are mandatory. So is TeleBeauty an intriguing vision into the future of business communications? Just another microaggression waged upon women? A much-needed timesaver? Or simply something that will inevitably flop? Tell us in the comments below.