At a Glance
Expert's Rating
Pros
Super-long battery life
Best graphics performance in a 13-inch convertible
Beautiful screen and good pen support
Cons
Very expensive
Heavy for a 13-inch ultrabook convertible
No Thunderbolt 3.0 nor USB 10Gbps
Our Verdict
The new Surface Book i7 sticks with the original's one-of-a-kindness, and ups the graphics power gloriously.
Best Prices Today: Surface Book i7
It's always been difficult trying to find the right category for Microsoft's hybrid tablet/laptop Surface Book. And now with the new Surface Book i7 in hand, it's even harder to figure out just what square hole to put this round peg into.
Before we get too far into the review, let me say that the Surface Book i7 is incredibly fast for a laptop in its class, offering no less than twice the performance of the original Surface Book, which itself outstripped all others in its day. Even better, it has stupidly long battery life that bests all the laptops we've tested.
Done. Fini. Move along, right? Well, not quite. The world isn't the same as it was a year ago and the Surface Book i7's competitors have been hard at work too, and there are aspects of Microsoft's hybrid device that aren't perfect.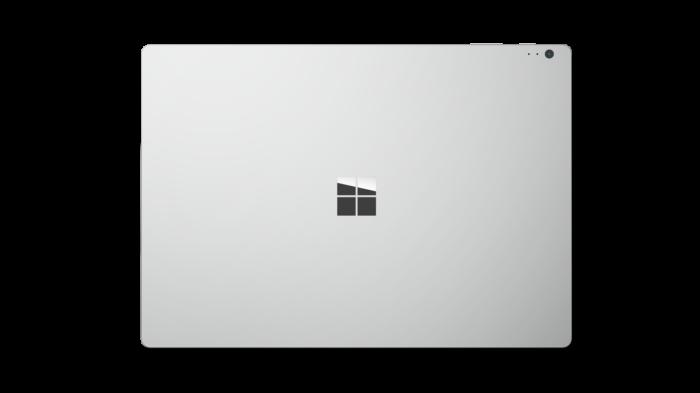 What it is
If you're not up on current events, the Surface Book i7 is the second iteration of Microsoft's "convertible" laptop. The top half is a beautifully proportioned 13.5-inch tablet with a "PixelSense" screen that has touch and pen support.
The keyboard base (aka the Performance Base) is home to a discrete graphics chip, which takes the Surface Book's performance beyond that of any other laptop in its class.
The two sides are held together with that same crazy hinge found on the first Surface Book. There were rumors Microsoft would give up on its "dynamic fulcrum hinge" and eliminate the gap it creates, but nah, it's still there and remains one of the most prominent features of the Surface Book i7.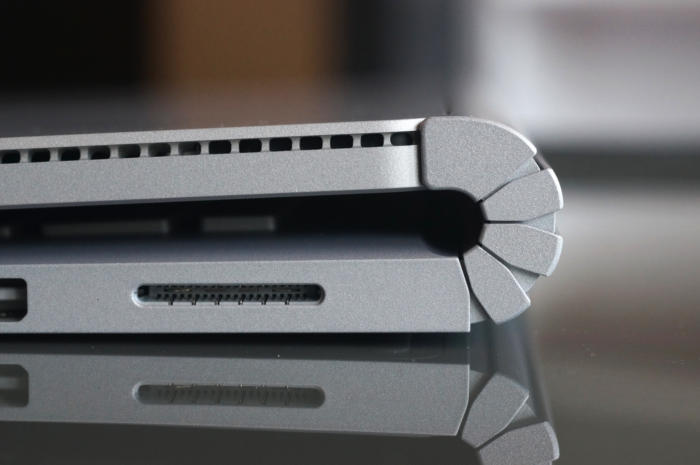 The old and the new of it
The Surface Book's tablet looks identical to the previous version. In fact, from what I can tell, nothing has changed externally. The PixelSense screen is the same IPS panel with 3000×2000 resolution. Behind the screen there's an Intel dual-core 6th-gen Skylake Core i7-6600U. It's paired with 8GB and 16GB LPDDR3 options, as well as an SSD from 256GB to 1TB. (We received a model with 16GB of RAM and a 1TB SSD, which can be found on Amazon for $3,300).
For hardware addicts, that CPU is a disappointment. With truckloads of laptops now using Intel's 7th-gen Kaby Lake CPUs, you're probably wondering why Microsoft "pulled an Apple" and went with an older processor.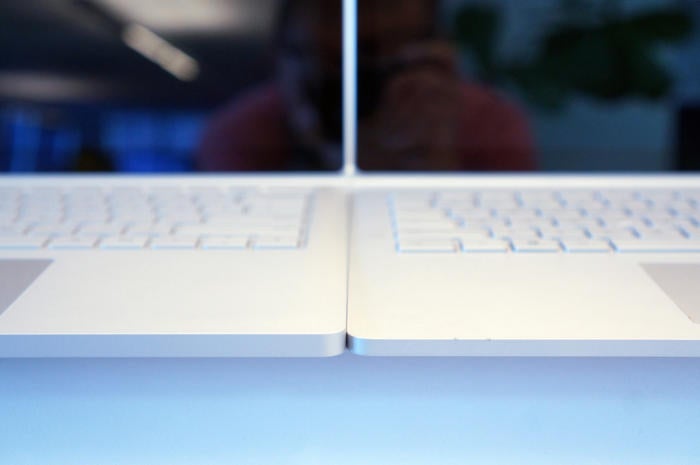 It appears that Microsoft was more concerned with upgrading the graphics in Performance Base. The original Surface Book featured a discrete Nvidia "GeForce" chip, which was custom but widely believed to be a GeForce GT 940M.
The new Surface Book i7 packs an Nvidia GeForce GTX 965M chip with 2GB of GDDR5 RAM. The newer GPU is far faster, but also far hotter. Microsoft said it added a second fan to keep it cool, but the Performance Base is also a little thicker than the original model, with larger air vents.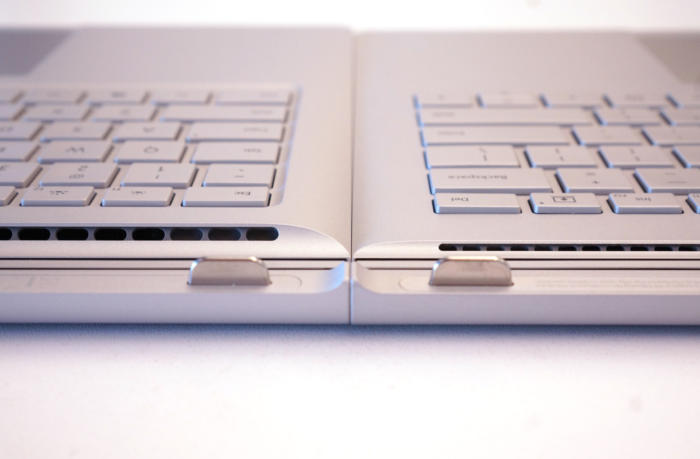 Under heavy load, the fans get louder, but the acoustics aren't bad. A bit shrill, maybe, but totally acceptable. The fans also seem to work pretty well at keeping the GPU cool. I ran a GPU torture test on the Surface Book i7 for more than an hour and although it got warmer, it didn't get uncomfortable to touch or use. So good job on the implementation, Microsoft.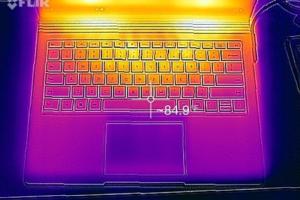 Surface Book i7 performance
The Surface Book i7's CPU performance can be summed up pretty much in one sentence: It's a dual-core Intel chip. Being a 6th-generation Skylake CPU, it's around 10 percent slower than a comparable 7th-generation Kaby Lake. Of course, a lot of people won't feel that deficit very often.
Handbrake performance
To illustrate that point, the chart below shows how the Surface Book i7 compares to a stack of the best laptops around. For additional context, I also threw in a larger quad-core Dell XPS 15 and the Microsoft Surface 3, which runs on the anemic Atom X7 CPU. Our test takes a 30GB MKV file and converts it with Handbrake 0.9.9.
On most dual-core laptops (including the Kaby Lake-based Dell XPS 13 and HP Spectre x360), it takes almost two hours to run this test, and as you can see in the chart, as the chips heat up and slow down during the course of the test, there are minimal differences in performance. That doesn't mean there aren't any differences, but the 6th-gen Skylake chip keeps up.
The chart also illustrates just how little has changed from the first Surface Book. In another performance test—the CPU-heavy Cinebench R15—the score for this year's Surface Book was actually identical to one I recorded last year.
It's all about the GPU
The performance you really care about is the GPU that Microsoft tucked under the keyboard. Even though we all hoped for some secret new AMD or Nvidia GPU, the GeForce GTX 965M doesn't disappoint.
3DMark Sky Diver performance
Futuremark's 3DMark Sky Diver is a synthetic test that measures the graphics performance of a PC. Although it doesn't use an actual video game engine, it's still well respected. For comparison I also threw in the Dell XPS 15. It's a much thicker and larger 15-inch laptop with a quad-core CPU and GeForce GTX 960M. Since the overall score factors in the CPU cores, the XPS 15 takes the win.
Elsewhere in the the pack though, you can see how last year's Surface Book is head and shoulders above everyone else. But then you get to the Surface Book i7's GeForce GTX 965M, which is basically three times the performance of most laptops with integrated graphics. Watch out.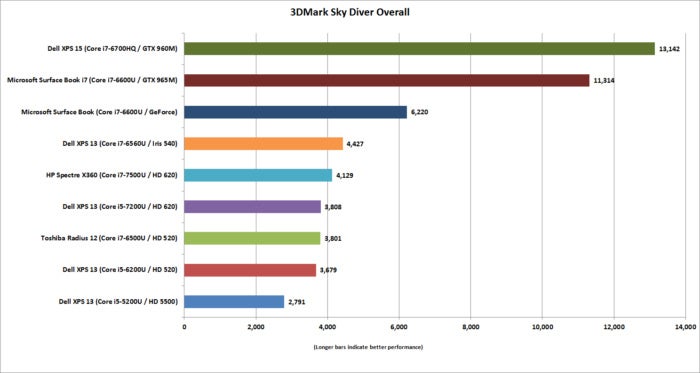 3DMark also gives you a sub score which focuses solely on the graphics performance and cuts out the CPU performance. Once we take the quad-core out of the equation, the Surface Book i7 moves into first place. Not by as much as I expected, but it's not bad.
The Surface Book i7 is basically plenty fast.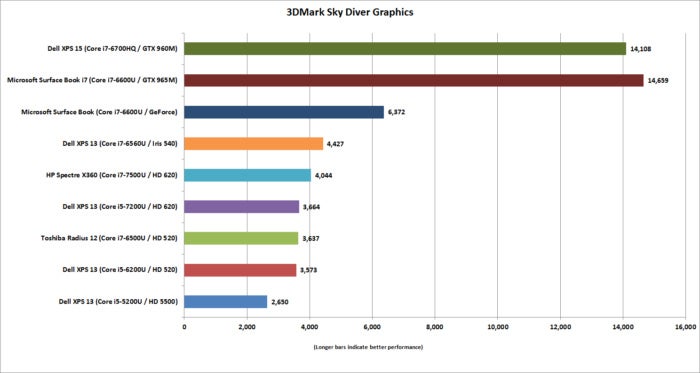 Tomb Raider performance
Not everyone trusts synthetic tests though, so I also ran the 3-year-old, but still quite lovely, Tomb Raider game. I don't have quite as many comparable laptops, but you can see how two of the XPS 13's perform when running the game at 1920×1080 on the High settting. The slowest of the bunch is the 7th-gen Kaby Lake laptop with HD 620 graphics. Moving up to the Dell XPS 13, with an Intel Core i7-6560U and Iris 540, nets a decent boost. The original Surface Book with its GeForce GT 940M is faster still, but at 35.4fps, I wouldn't play the game. That changes with the Surface Book i7, which achieves a totally satisfying 80.8fps, and even exceeds the Dell XPS 15's GeForce GTX 960M.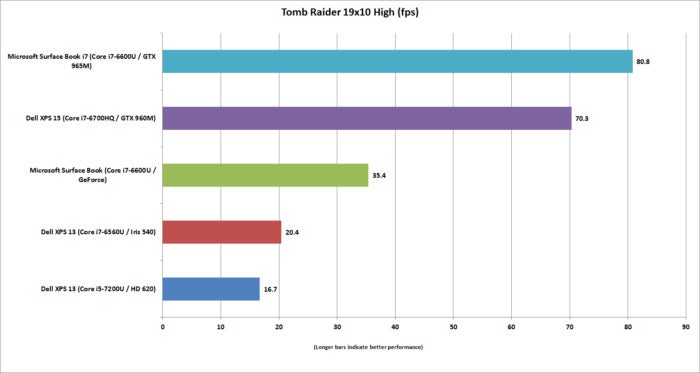 Stupid-good battery performance too
With the Surface Book i7's upgrade you already know Microsoft didn't touch the tablet portion, which has the same DYN-made 18 watt-hour batteries. Where Microsoft did change things was, again, in the Performance Base, whose now-thicker profile accommodates more battery capacity. The original Surface Book with GeForce card packs a 53 watt-hour cell while the new one has nearly a 63 watt-hour battery. All told, that's a massive 81 watt-hour battery pushing the Surface Book i7 along. To see how well it does, I ran our standard video rundown test on both it and the last-gen Surface Book.
Our test loops a 4K resolution movie using Windows 10 Movies & TV app. That particular app is selected because it's a super-efficient video player. We set the laptops to airplane mode and the brightness to a relatively bright 250 to 260 nits to approximate what you'd use in a typical house or office in the daytime. Audio is enabled but we use a pair of small earbuds.
The result? Stupendous battery life. In fact, it set a new record for battery life in a laptop at just over 13 hours of playback. The original Surface Book gave us a respectable 10 hours and the next closest competitor was Dell's current XPS 13 at about 11 hours.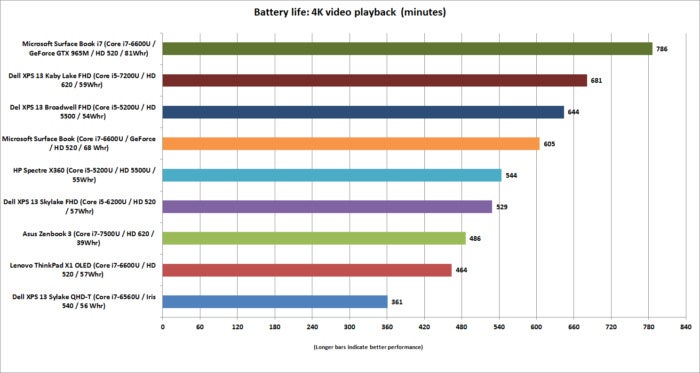 Think of it as Project Ara, but that you can buy
Since the tablet of the new Surface Book i7 appears to be exactly the same as the original, I naturally wondered if I could simply attach the original to the upgraded Performance Base, since that's where most of the upgrade happened. Sure enough, the two sides fit, and after a few driver downloads it was a go. Don't believe me? Here's a screenshot of last year's Surface Book tablet with the new Performance Base and its GeForce GTX 965M.
In some ways, the Surface Book i7 is the first modular laptop. With the GPU and extra batteries stored in the base, you could, in theory, upgrade by just buying a new base. It's almost like Google's cancelled Project Ara, except it's an actual product.
The problem, of course, is that Microsoft doesn't sell just the base.
That's too bad because I think Microsoft is missing an opportunity. Plenty of people who bought a Surface Book last year are probably still pretty happy with the Skylake CPU and tablet portion, but that GeForce GT 940M is getting long in the tooth. If I cared about graphics performance and I had the original, I'd jump at the chance to buy the Performance Base with the GeForce GTX 965M upgrade.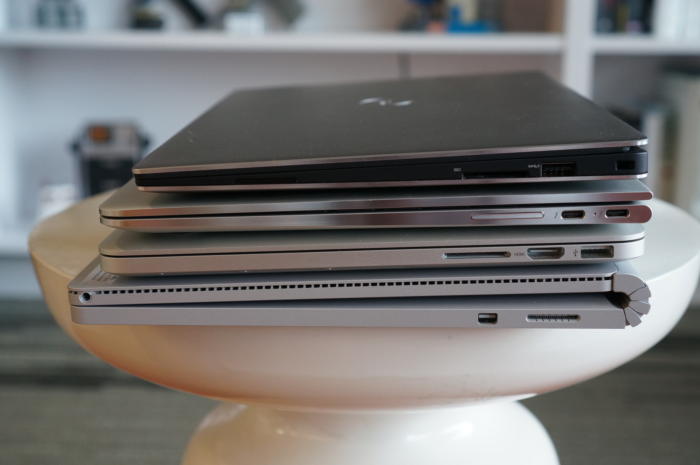 What's wrong with it
The most obvious problems are the prior sins. The original Surface Book amazed everyone at launch but went through many months of teething pains with docking and undocking issues, and multiple firmware fixes issued over the last year, which both corrected and then reintroduced new docking or sleep issues.
In the interest of full disclosure, I used an original Surface Book (although not the original review sample) off and on for the better part of the the last 10 months. For the most part, problems were few and far between but they were there and occasionally maddening.
But whether those were problems with the Surface Book, per se, or issues induced by Windows 10 Insider Preview program, I don't know. Despite all that, I still have no problems recommending it.
Still, I have complaints. The most prominent is the lack of Thunderbolt 3, or at least a faster 10Gbps port. With this class of performance, "pro" ports should be part of the package.
One of the stickiest points with the Surface Book i7 is its price. The unit you see here with Core i7, 16GB of RAM, 1TB SSD, and GeForce GTX 965M is $3,300. Ouch. A comparably spec'd MacBook Pro 13 will set you back $2,900—so yeah, this is a premium product at a premium price.
You can knock $500 off the Surface Book i7's price by cutting the SSD capacity in half. Or you can step down to 8GB of RAM and a 256GB drive for $2,400. The problem is those prices aren't competitive with competing laptops from PC makers. Of course, no other PC vendors offers anything quite like the Surface Book i7 either.
It's either too light or too heavy
The other issue I have is the size and weight of the Surface Book i7. I weighed our review unit at three pounds, 10 ounces. That's only two ounces heavier than the original Surface Book, but it's hefty. The current Dell XPS 13 with a 7th-gen CPU and no touchscreen is about a pound lighter.
Going the other direction, the MSI GS63VR Stealth with a quad-core Skylake chip, 15-inch screen, and a much more powerful GeForce GTX 1060 weighs just seven ounces more than the Surface Book i7.
And that MSI will plain blow the doors off the Surface Book i7 in everything, save battery life and build quality. Well, and screen quality.
The perennial target of the Surface Book i7, Apple's MacBook Pro 13, has also recently gone on a diet and weighs just about three pounds. That kind of puts the updated Surface Book i7 in a strange, middle place: It's heavy enough that you might consider getting a larger quad-core alternative, but yet light enough that you might be tempted to opt for the even-lighter competition.
Conclusion
When Microsoft announced details of the Surface Book i7, I was pretty disappointed in its middle-aged hardware.
In use, however, it appears there's plenty of life left in these parts. That the Surface Book i7 can actually give you better graphics performance than a larger 15-inch laptop with discrete graphics is amazing.
Combined with its tablet mode, swanky hinge, pen support, beautiful screen, and stellar battery life, it's easy to remember what made us fall in love with the Surface Book in the first place.
Correction: Our original review stated the incorrect resolution. PCWorld regrets the error.
Best Prices Today: Surface Book i7