Small businesses that need a tool to track their relationships with customers now have a new weapon from Microsoft in their arsenal.
On Monday, the company launched Outlook Customer Manager, a lightweight customer relationship management (CRM) system. It allows users to track their customers, manage deals in progress, track tasks and more, all from their Outlook email client.
The launch builds on Microsoft's ongoing push to capture the small business market. Earlier this year, the company launched Bookings, a service designed to help service-focused businesses manage customer appointments.
It's a move by Microsoft to further compete with Salesforce and other players in the cloud CRM space. Companies that already have an Office 365 Business Premium subscription may not want to choose one of the competing CRM systems, if they can get OCM for free.
As the needs of those businesses grow, they may be more likely to turn to Microsoft's Dynamics 365 cloud CRM system. OCM gives users a path to migrate to the more powerful service when their needs become more complex.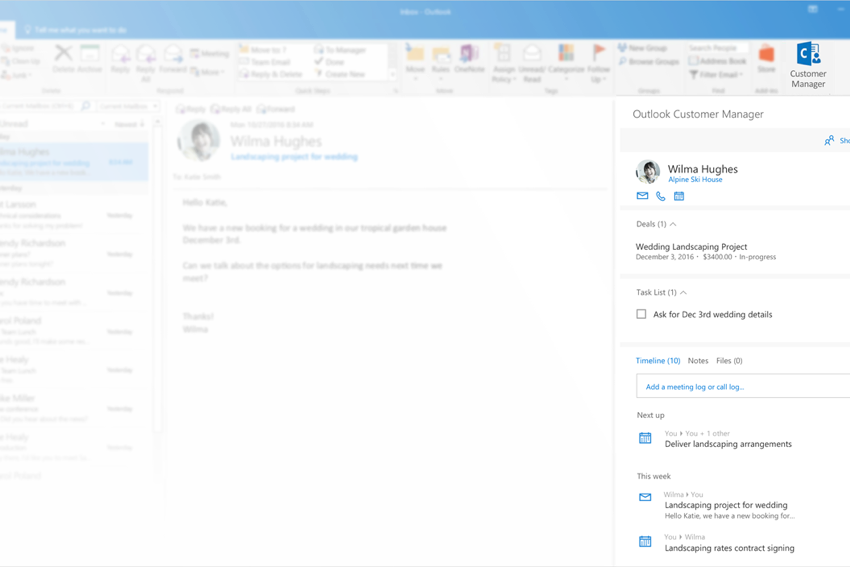 OCM takes a few forms inside Outlook on the desktop. First, users can pull up customer records alongside their emails so it's possible to track the history of a customer's account, what tasks are associated with them, and what appointments they have scheduled.
There's also another screen where users can see a list of all the customers they have, and then drill down into individual accounts, similar to a traditional CRM system.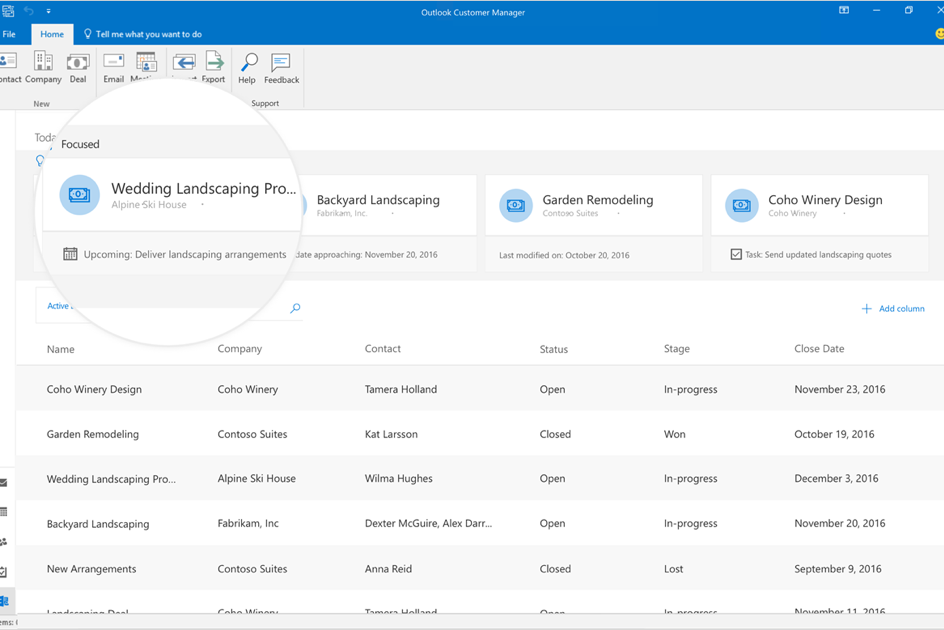 In addition to working inside Outlook, OCM also has an iOS app that people can use to access the system on the go. In the future, Microsoft says that it plans to bring the app to other mobile platforms.
The service will roll out first to Office 365 Business Premium customers who are part of Microsoft's First Release track. The company expects that it will be available to everyone with a Business Premium plan in the coming months, and Microsoft is also working to make it available for Office 365 Enterprise E3 and E5 customers as well.