Just in time for the holiday travel season, Seagate's rolling out a device built for on-the-go folks with an insatiable thirst for more space. Later in November, you'll be able to pick-up a Seagate Backup Plus Portable drive with a whopping five terabytes of storage capacity. That's enough room to store about 1,000 high-definition movies, or three AAA PC games. (Just kidding, you can probably store twenty or so.)
Seagate is setting the price for the 2.5-inch external hard drive at $190. It comes in a 0.8-inch thick aluminum case with color options in black, silver, red, or blue, so you can look stylish stashing files at the airport. The device uses USB 3.0, and Seagate says you can expect data transfer rates up to 120MB/s, which is the standard on Seagate's portable and slim drives.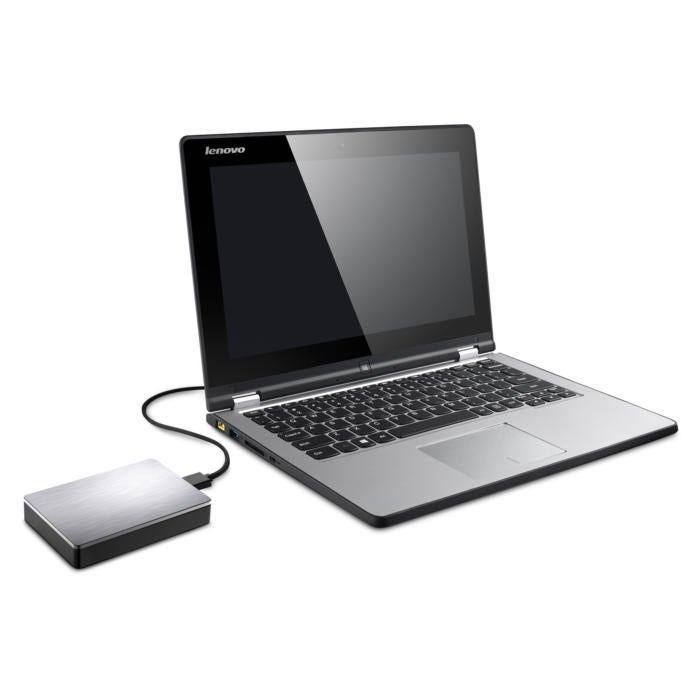 The 5TB Backup Plus uses the same 1TB platters as the 5TB 2.5-inch internal drive Seagate introduced under the BarraCuda line in October. Seagate announced its 1TB platter design at CES in January.
Why this matters: More is definitely better when it comes to storage, and at 5TB this new external able drive definitely fits the bill. Anyone who plans on shooting a lot of 4K or 360-degree videos could use this drive for archival storage. You've been able to get 5TB or larger external hard drives before this, but they used 3.5-inch hard drives and typically required an external power source. In other words, they were desktop-bound. This new Seagate drive can get all its power from the USB connection and is slim enough that it won't take up too much space in a backpack.