Microsoft recently introduced Bing Saves, which is a similar service to Google Save. It lets you quickly save videos and images from various search results for later perusal.
There are three primary kinds of search results that work with Bing Saves: shopping, images, and video. Here's how you can use Bing Saves to keep track of everything from gift lists to recipes this holiday season. To use Bing Saves you'll need to be signed in to your Microsoft account on Bing.
Video cooking tutorials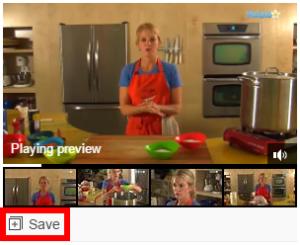 Let's say you're searching for information on how to brine a turkey. You'd search for that on Bing, select the Videos tab, and hover over a video you're interested in. Once you've hovered over the video, click the Save option in the bottom-left corner of the video's tile.
It will be automatically saved to Bing Saves under "Videos."
Collect gift ideas
Bing has two ways to reveal shopping results using Bing image search. Sometimes you'll see a blue banner at the top of your search results with a See shopping results button. Click that and image search filters for items you can actually buy with pricing included.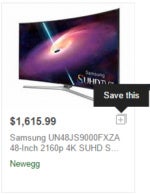 If you don't see the automated shopping filter, click Type > Shopping at the top of the search results page.
Either way you get there, you'll see a "plus" icon inside a square when you hover over each result. Click that and the item is saved to Bing Saves under "Shopping." This is a great way to store gift ideas in one spot.
Decoration ideas with image search
Finally, you can use Bing Saves to keep track of decoration ideas you find via the search engine. Once you see a decoration you like, hover over it, and click the same "plus" icon that we saw in the shopping results page—although this time it will be in the bottom-left corner of each image result tile similar to the videos. All saved images will show up on your Bing Saves page under "Images."
There you have it. Three easy ways to use Bing Saves to prepare for the holidays.