Sixteen years ago, a small low-power chip startup called Transmeta forced Intel to retool its desktop PC processors to meet the demands of notebooks. Today, Intel is adapting its PC processors to an entirely new market: self-driving cars.
Intel has joined forces with Mobileye—the former brains behind Tesla Motors' autopilot system—and auto parts maker Delphi, according to several reports. Specifically, Intel plans to put a Core i7 inside self-driving cars as the primary controller, apparently, in conjunction with the Mobileye EyeQ chips, according to The New York Times. Later Intel will use a "more powerful and unnamed processor to be unveiled in a few weeks"—presumably at the Consumer Electronics Show in Las Vegas in January.
Intel announced a $250 million commitment to self-driving cars earlier this month, as part of a pledge to "make fully autonomous driving a reality," according to a statement by chief executive Brian Krzanich. Intel and Mobileye have also agreed to work with BMW to help get a self-driving car on the road by 2021. Finally, Intel established a driving group within the company, headed up by its IoT chief, Doug Davis.
Why this matters: Intel is chasing a plum new market for its chips. It's still a small market: About 250 million or so "traditional" PCs will likely be sold this year, while it took many years for 240 million cars to accumulate on U.S. roads. Most of those cars lack the latest high-tech bells and whistles, however, and none of them are self-driving. Intel wants to be inside the future cars that will replace the installed base, and then some: By 2035, one estimate from the International Energy Agency puts the total number of cars on the road, worldwide, at 1.7 billion.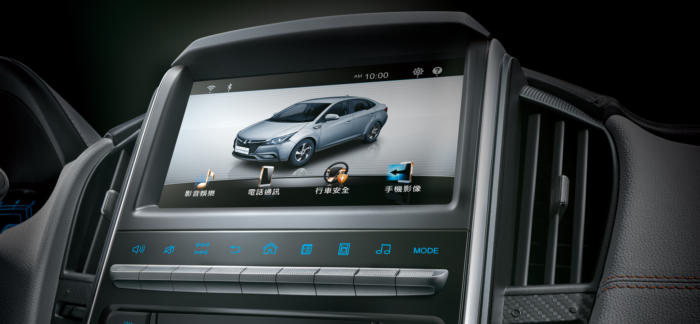 Is the car the new PC?
According to the Times, Intel's Core i7 wouldn't arrive in cars for about two years. Those chips would be capable of about "20 trillion mathematical operations per second," the Times report claims. A later version of that system will have two to three times the processing power, it said. An Intel representative did not a return an emailed request for comment.
It's unlikely that Intel will simply take an existing Core i7 and drop it into a PC-style motherboard inside a car, however. Not only are there issues of space, but microprocessors and microcontrollers within the car are typically manufactured with temperature extremes in mind—typically -40 degrees to 302 degrees Fahrenheit. A 14nm Core i7 6785-R has a thermal case limit of only 160 degrees Fahrenheit—the same as Intel's embedded Core i7 chips, incidentally.
Intel hasn't specifically named a competitor as motivation for its self-driving car investment. Nvidia, however, which designs standalone GPUs that compete with Intel's integrated chips, has made a concerted effort for about two years to make its embedded Tegra lines the brains of connected cars as part of its Drive PX system. Nividia's Tegra is essentially Intel's Core for PCs, and its new Parker chip, unveiled this August, delivers 4K entertainment to cars as well as serving to recognize cars, signs, pedestrians and other obstacles.
Delphi and Mobileye, meanwhile, will demonstrate their autonomous capabilities on a 6.3-mile course combining urban driving and highway driving at CES. The two companies say that they'll be able to prove that the vehicle will "know" its location within 10 cm, even without GPS, and that its self-driving car will be able to detect vehicles at any angle, as well as calculate free space to drive through in unusual situations. That partnership will probably exclude Intel for now, but future demonstrations will most likely show off what Intel can do for the car.