Ann Cherie Davies asked how she and her family can access their IP address while traveling to view their webcams.
If you use cameras that are part of a service such as Netgear's Arlo, you're all set—just browse to the website and log on. Otherwise, you'll need to configure your router and camera for access. Many webcams have a utility that either does it for you, or guides you through the process. If not, you'll need to do what's called port forwarding.
[Have a tech question? Send your query to answer@pcworld.com.]
First, gather three pieces of information: your public IP, your webcam's local IP, and the port the camera uses to communicate to the outside world. You can easily grab your public IP, also called a WAN IP, by surfing (while at home) to www.whatismyip.com, or from the Internet connection info in your router. Your router will generally be located at 192.168.1.1, 192.168.1.254, or another commonly used address. Type that into the address bar of your browser and hit Enter. You public IP will look something like 12.14.120.90 (IPv4), or 1fff:0:a88:85a3::ac1f (IPv6)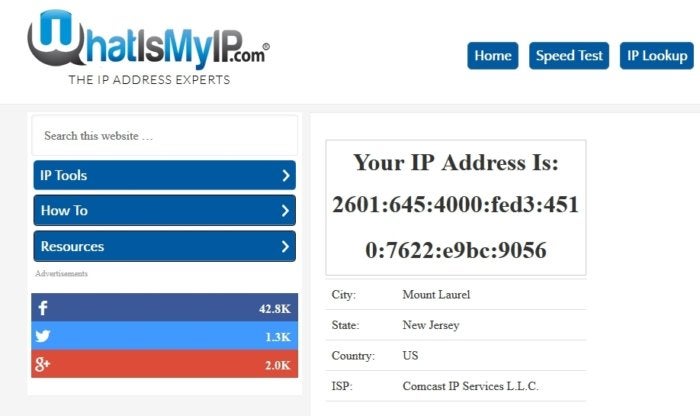 The local IP address (e.g., 192.1.168.27) of your webcams will appear in the connected devices section of your router, as seen below.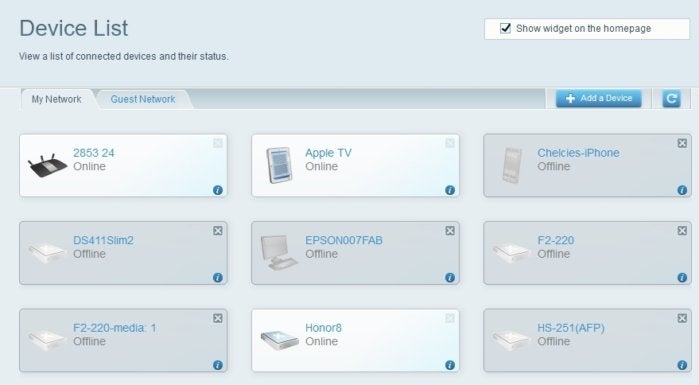 Surf to your webcam's interface at its local IP address, enter your user name and password (you'll want to use these for any camera made available outside of your home), and search until you find the information about which port it uses. The port for each camera must be different, as you can only forward a port to a single device, so you may need to change it.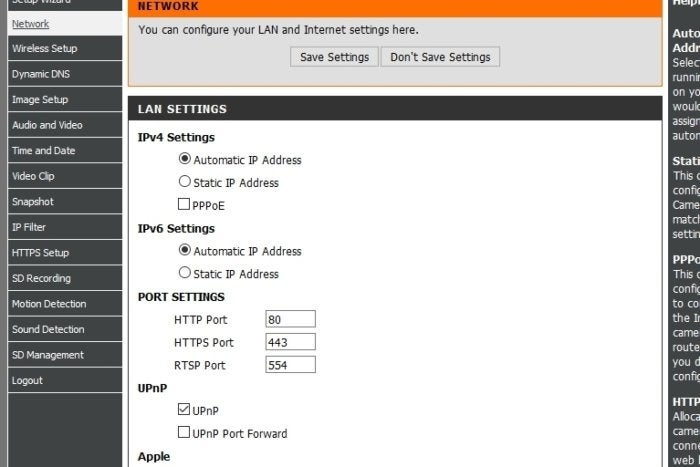 Once you've set the local IP addresses and ports, go to your router's port forwarding section. Where that is depends on your router; for the Linksys E9600 I use, it's under Security/Applications & Gaming. Enter the port number you defined or found for the camera in both the internal and external ports, set it for both TCP and UDP, then enter the local IP address of the camera. Repeat the procedure for each camera.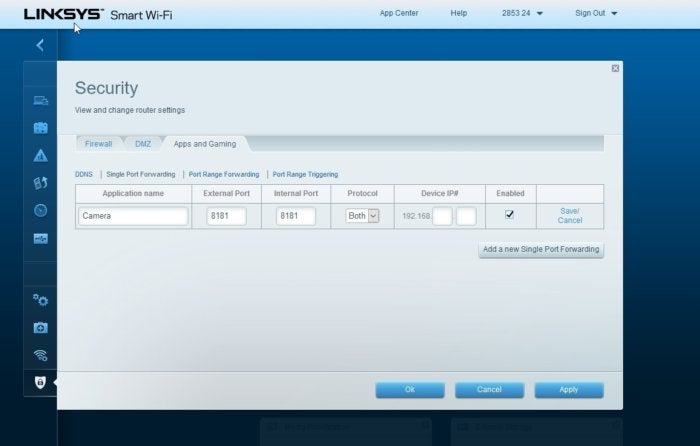 Now, you can access each camera from anywhere in world by typing your public IP address, followed by a colon, followed by the port number of the camera, into the address bar of a browser. That will look something like 12.14.120.90:8181 if your broadband provider is using IPv4, or [1fff:0:a89:85a3::ac1f]:8181 (include the brackets) if the provider is using IPv6.