All-in-ones could be a lot sleeker than they are. Most current designs squeeze every component into the display section, which can make those with gigantic screens seem bulky and awkward. Case in point: HP's previous curved 34-inch Envy all-in-one, which had a fairly visible bezel and speakers flanking the sides.
HP's upcoming revamp, announced Tuesday at CES, reverses that trend. This new Envy AIO instead packs the speakers and the hardware—including one of Intel's brand-new Kaby Lake desktop processors—into the machine's base.
This design should please minimalists: Cables no longer visibly dangle off the back, and the bezels around the edges are thinner. The webcam also now pops up from the display. When not in use, you can retain a clean look (and your privacy) by leaving it housed within the screen.
Outside of these physical changes, this 34-inch all-in-one mostly boasts incremental upgrades. Much remains the same—for starters, that impressively enormous curved screen. During our brief look at the system, the 3440×1440 IPS display was pleasingly bright and crisp, and the gentle curve was just enough to keep the wide dimension from feeling awkward. The speakers are once again made by Bang & Olufsen.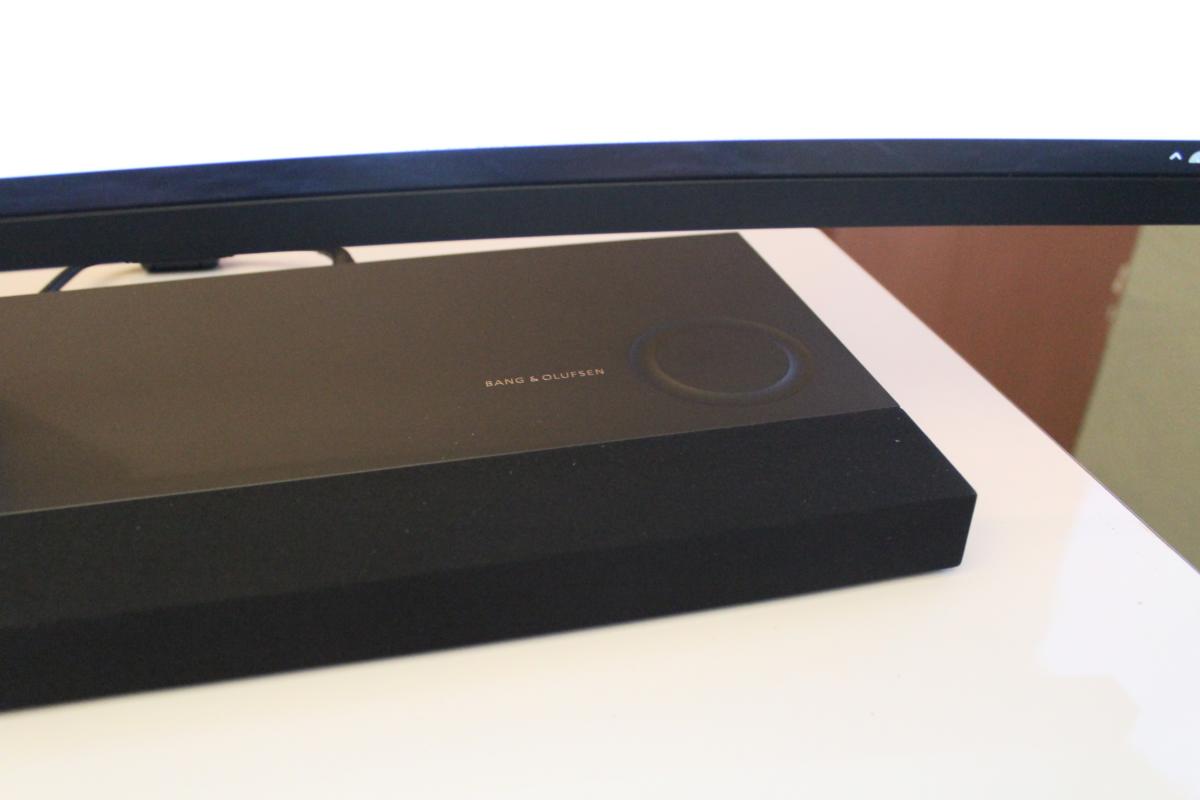 Inside is a choice of either a Core i5 or Core i7 quad-core Kaby Lake processor, and then various options for RAM, storage, and discrete graphics. The sample configuration we saw featured a Core i7-7700T CPU, 16GB of DDR4/2133 RAM, a 256GB PCIe NVMe M.2 SSD, a 1TB 7200RPM SATA hard drive, and an AMD Radeon RX 460 with 4GB of GDDR5 memory. HP says a version of this Envy with Nvidia GTX 950MX graphics will exist, but the RX 460 model will be more common.
Port upgrades are slightly more substantial. HP has booted the previous model's outdated USB 2.0 Type A ports in favor of additional USB 3.0 ports, and has also included a USB-C port with USB 3.1 and Thunderbolt 3 support. In total, you get 4 USB 3.0 Type A and one USB Type C, plus both HDMI-in and -out.
Availability for the Envy begins on January 11 on HP.com, and will start at a price of $1730.