Boutique PC builder Digital Storm specializes in the sort of highly customized, jaw-dropping enthusiast PCs that grace the covers of computer magazines and leave you drooling with envy. That laser focus has allowed the company to spend years perfecting the design of its already damned-near-perfect Bolt small form-factor PC; in 2015, Digital Storm slapped a sexy edge-to-edge glass door on the Bolt, and in 2016, it upgraded the Bolt's glorious HydroLux hard-acrylic liquid cooling with compression fittings and quick releases.
At CES 2017, Digital Storm is turning its attention to the Bolt's non-liquid cooling, along with tweaking the design of the gloriously gargantuan Aventum 3. This year, Digital Storm's veteran lineup focuses on eliminating enthusiast hassles.
Bolt X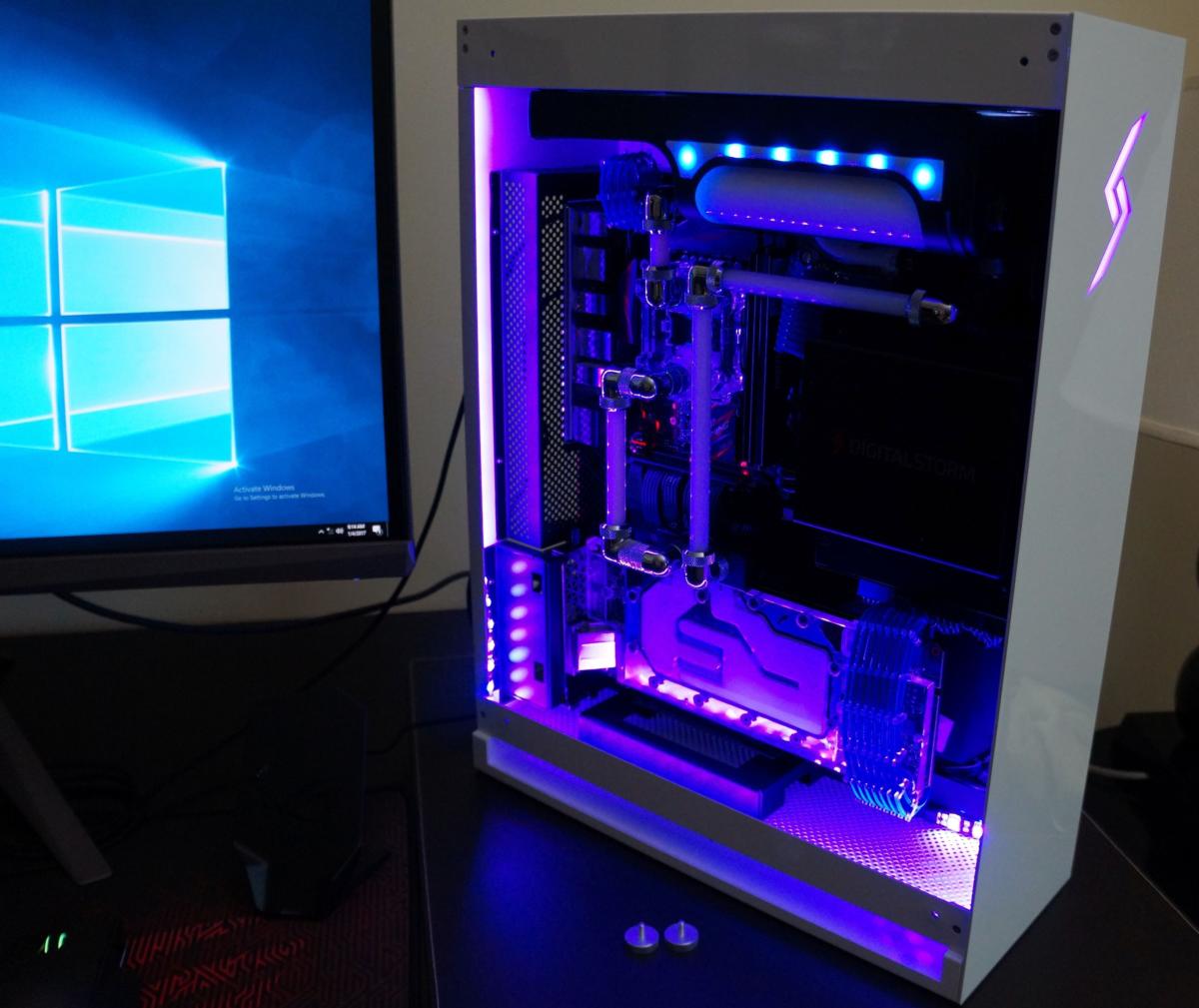 Digital Storm's fully redesigned Bolt X maintains a premium feature of its predecessors: a vented base, which lets the PC draw in air from the bottom of its chassis, then vent it out the top through its duo of top-mounted 140mm liquid-cooling radiators—an upgrade from the old 120mm versions. Paired with the Bolt's already-great liquid-cooling solution (which includes a custom 280mm radiator), Digital Storm's itty-bitty PC should be a temperate runner that offers the sort of high-end gaming performance typically reserved for behemoth desktops rigs.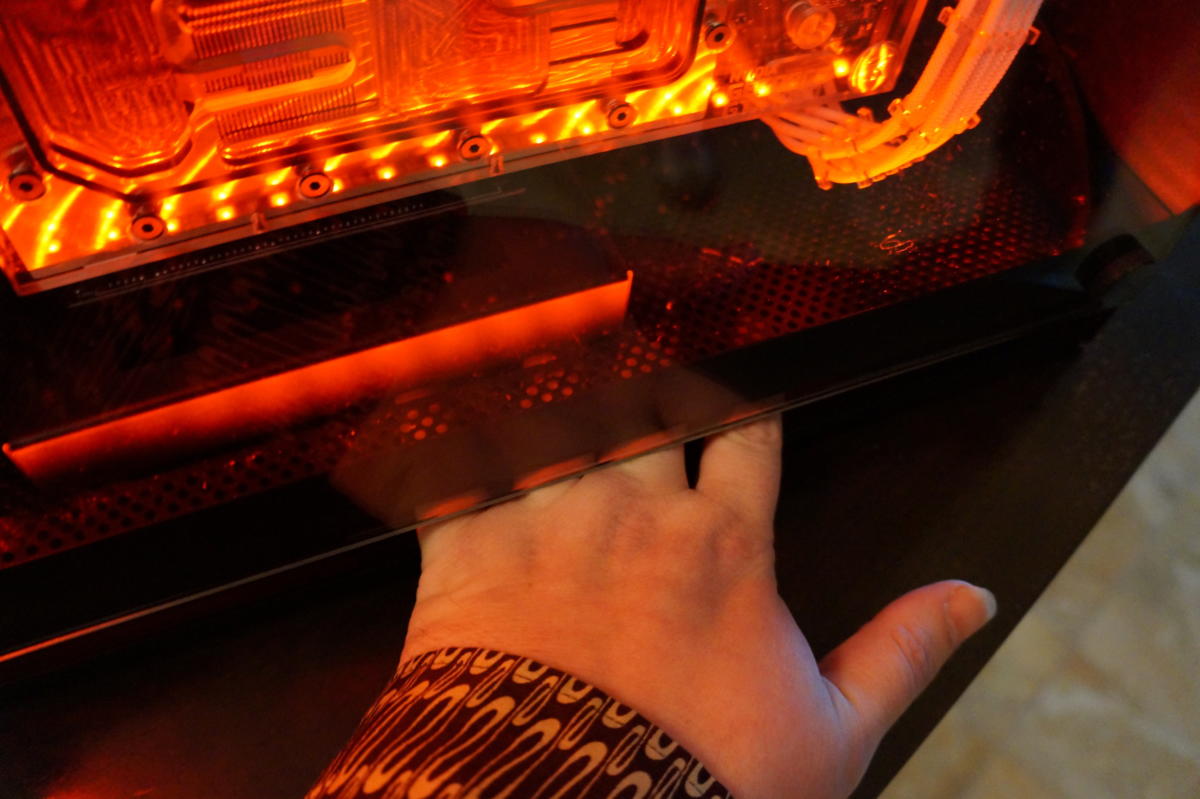 The steel and aluminum Bolt X adds a couple of welcome extra touches, too. There's now a hollow, integrated stand on the bottom of the PC that both allows for increased airflow with the new design—you can feel it if you stick your hand inside—and keeps your PC off the carpet if you plop it on the ground. Begone, dust mites and dirt devils.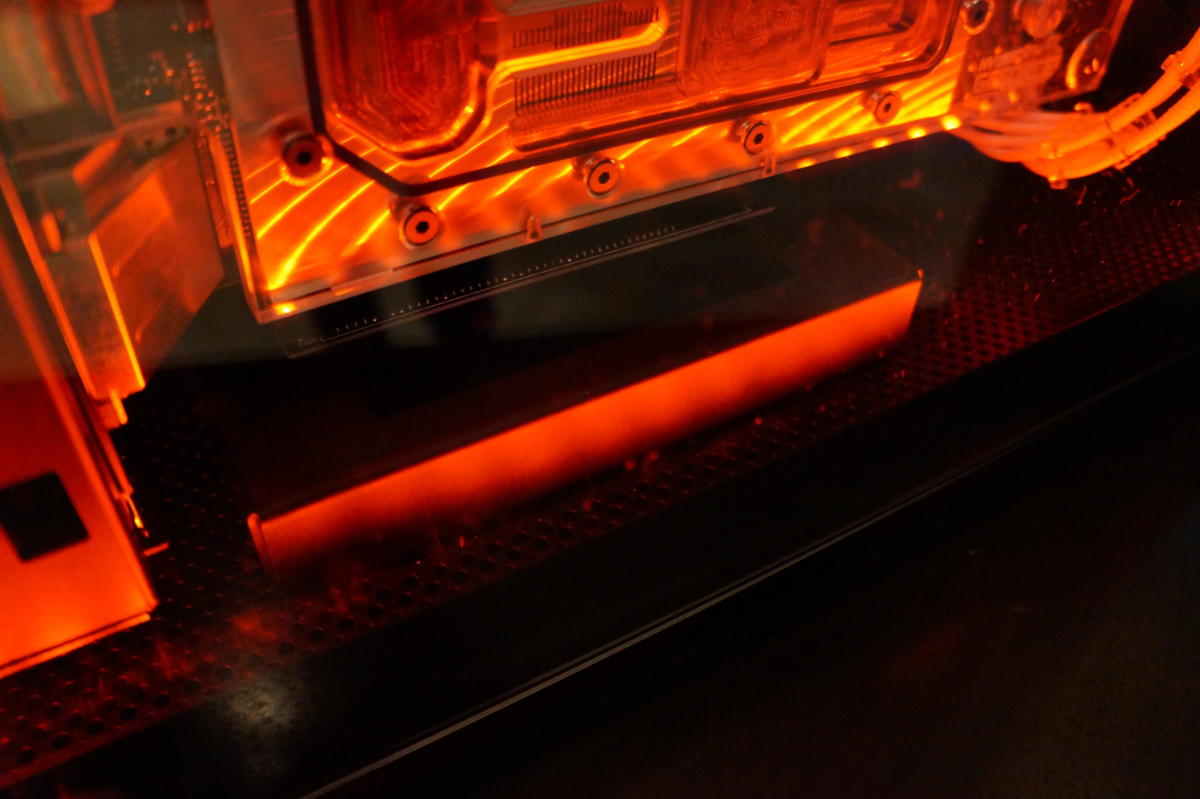 More interestingly to my graphics card-loving heart, the Bolt X adds a small square base at the bottom of the case that acts as a GPU riser. Enthusiasts sometimes buy third-party GPU risers to keep their graphics cards rigid inside the case, reducing the odds of ghastly GPU sag and potential PCI-E damage, but the Bolt X bakes it right in.
Despite its tiny size, the Bolt X can support multiple storage drives, and its design makes it dead-simple to swap out internal components if you decide to upgrade in the future. (Well, if you don't mind disassembling and reassembling the relevant liquid-cooling hardware, that is.) You'll no doubt be able to configure the Bolt X's internal hardware when you buy the rig as well, following in the footsteps of previous Bolt generations. Look for it later in the first quarter.
Aventum 3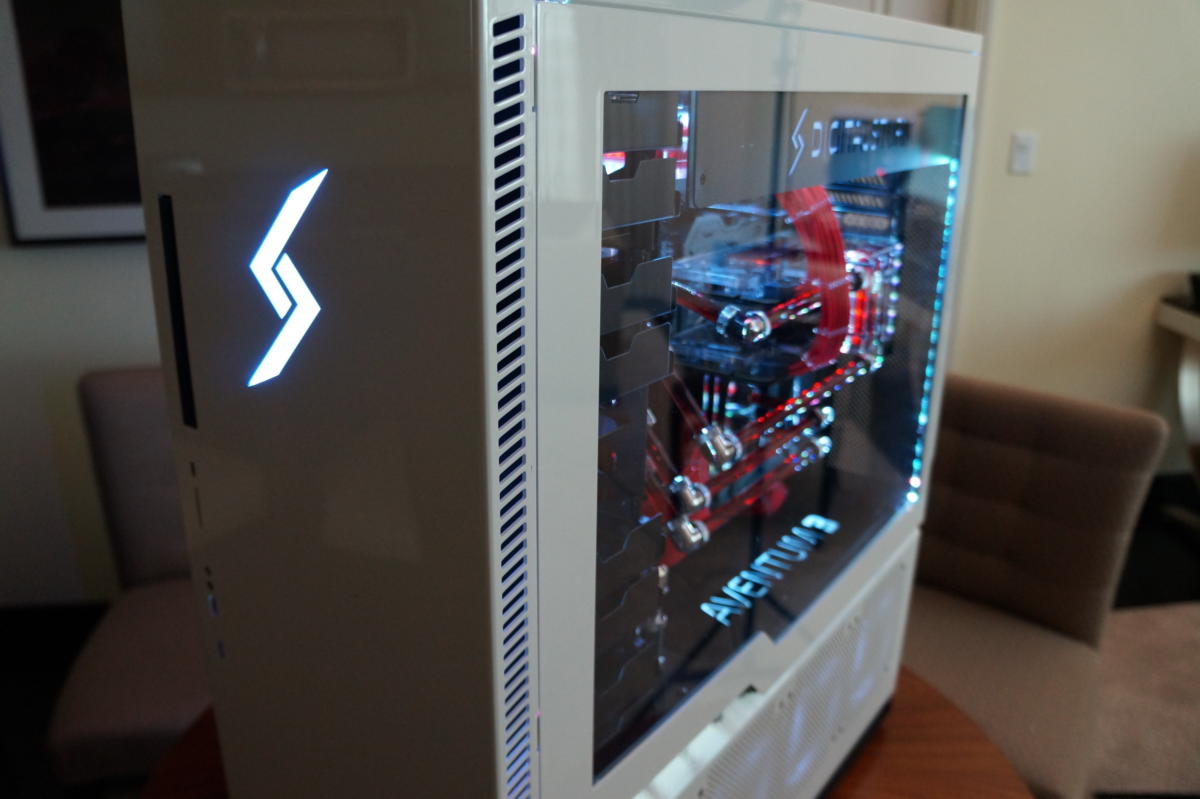 The big, badass Aventum 3 is receiving an overhaul of its own, mostly in its case design—though it, like the Bolt X, now supports Intel's just-announced Kaby Lake desktop chips.
Most notable is the case material itself, which was changed from heavy-ass steel to lighter aluminum. Don't get me wrong, the Aventum 3 is still massive, and you won't be carrying it to any LAN parties. But lighter is always better, right?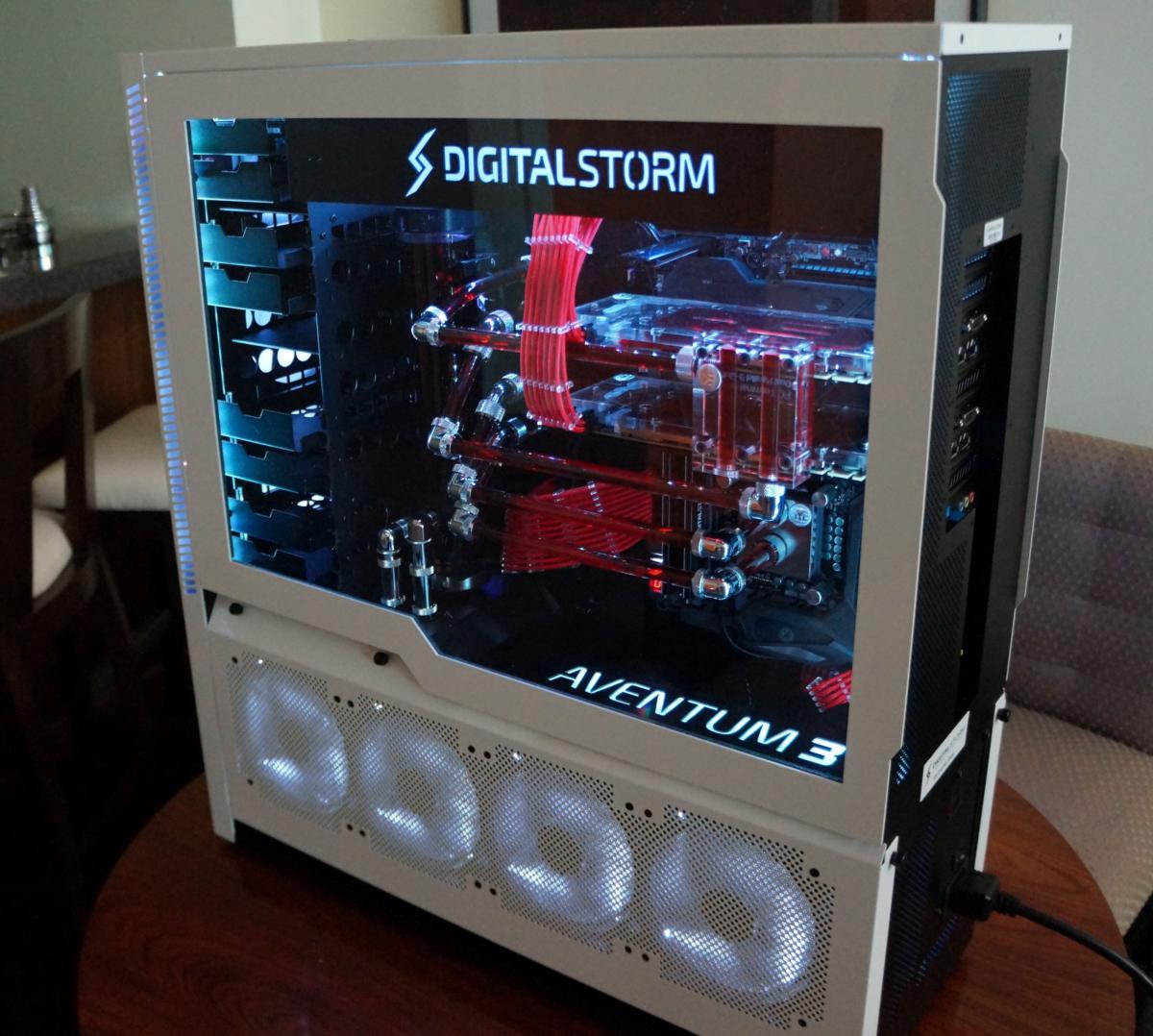 Beyond that fundamental change, the new Aventum 3 includes numerous small tweaks to improve its owners overall quality of life, just like the Bolt X. Airflow's been improved, the thumb screws holding the side panel on have been replaced by an awesomely smooth pull-on/pull-off tab system, and the fan panel underneath the window is now on a hinge. When you're spending $3,000 or more on a gorgeous, fire-breathing top-of-the-line rig, details matter.
Editor's note: This article was updated significantly to add the Aventum 3 and work in first-hand impressions after meeting with Digital Storm.