Chrysler is betting millennials will want to be as connected in their cars as they are at home with a new concept car that mixes high-tech gadgetry with a head-turning design.
The Portal concept was unveiled on Tuesday at CES in Las Vegas as Chrysler's proposal to the millennial generation and is designed to be a comfortable "third space" for a generation that is just as much at home in a coffee shop as they are at home or work. Chrysler, of course, believes the car should play a similar role.
Perhaps the most distinctive exterior feature are sliding doors that open to allow access without that pesky door pillar getting in the way.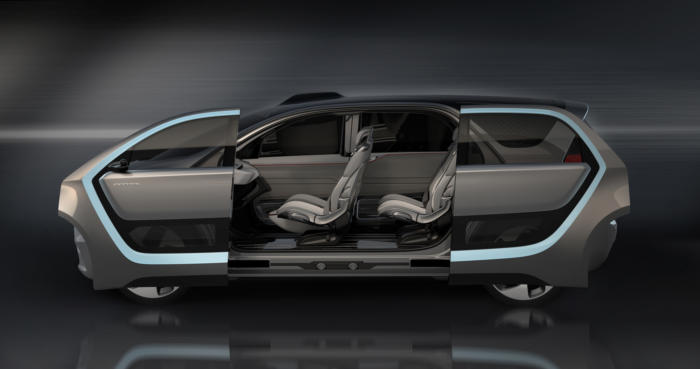 And those sliding doors open up to lots of space: room for six seats in three rows.
Chrysler didn't call it a minivan, but that's how it's been interpreted by many. Perhaps the company steered clear of the term because it didn't want to pigeonhole it as a car for people with families, but Chrysler says the majority of millennials will have families in the next 10 years.
On the tech side, the Portal hits all the right notes when it comes to the current crop of concept vehicles: a large sweeping digital dashboard with many of the internal surfaces doubling as flat screens and internet connectivity throughout.
There are an impressive 10 gadget docks so the six passengers will never be fighting over who gets to charge their device, and Chrysler said speakers direct audio to each seating zone so it's possible for passengers in each zone to listen to their own music.
The roof is made of polycarbonate with carbon fiber support beams so everyone enjoys much more light than in a typical car.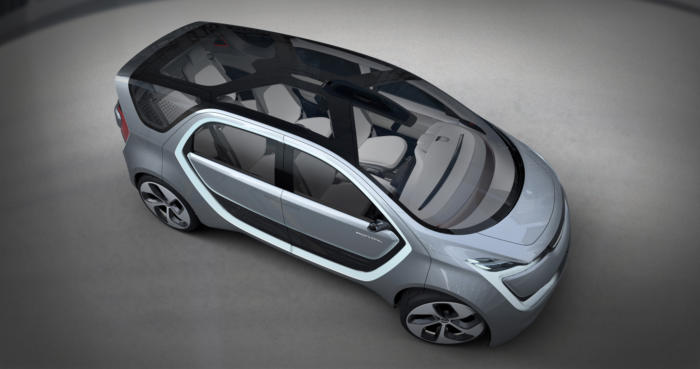 The Portal is a battery-powered electric vehicle with a 250-mile range and supports fast-charging that can deliver a 150-mile charge in 20 minutes.
And what of autonomy? The car won't drive itself—yet—but Chrysler said it's autonomy ready, whatever that means.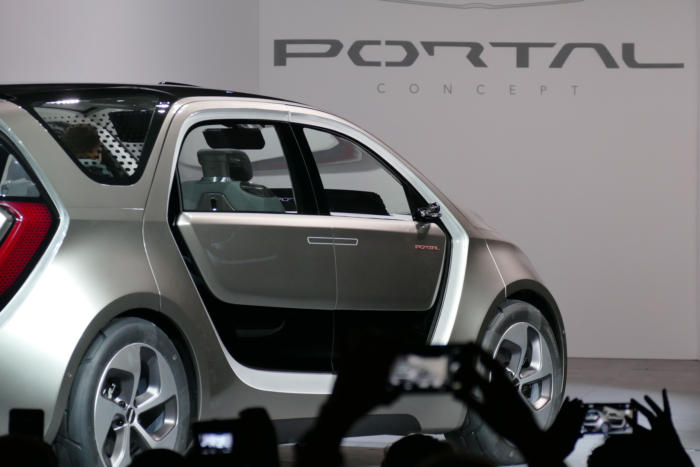 One other tech feature of note: Each driver and passenger will be able to set their own profile for the car based on how they like the seat, the position of the steering wheel, and other such adjustments. The car is able to recognize them as they approach and reset itself to their favored position based on that profile information, which is stored in a Chrysler cloud so will presumably work across other vehicles that might have the same feature.
The car is a concept, so that means it's not destined for sale but is rather a design work to inspire future vehicles.