If you've ever wanted to add thermal imaging to your drone, you finally can with FLIR's new DUO action cameras, which were announced Wednesday morning at CES.
About the size of a Go Pro camera, the DUO records 1080p visible light, and then blends it with 160×120 infrared imagery. FLIR says the DUO's diminutive size is perfect for mounting on personal drones.
So why go Predator vision on your flying machine? Consider that a DUO mounted on a drone could allow regular folks to easily perform thermal surveys of a home's roof—perfect for catching insulation leaks.
There are two DUO models: the basic camera for $1,000 as well as a DUO R for $1,300 that offers more precision for professionals performing aerial surveys. Both are available today.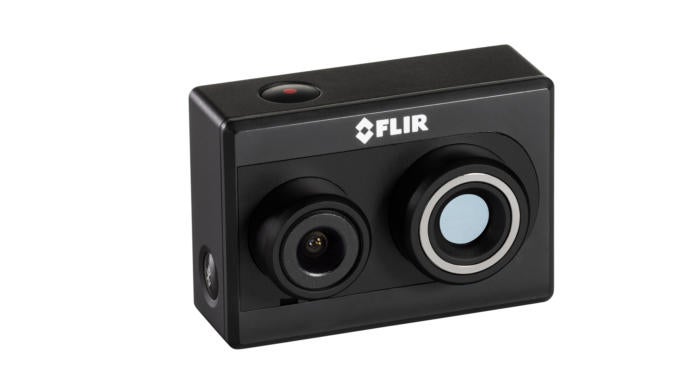 Besides the DUO, FLIR also introduced two updated imagers for smartphones. The new FLIR One adds an improved case design to better fit phones and will cost $200.
The FLIR One Pro, meanwhile, features multiple spot modes, and while resolution is same as the standard FLIR One, the Pro model has a new image processing engine that FLIR says will producer sharper thermal images and justifies its $400 price. The improved FLIR One and FLIR One Pro will go on sale this summer.