Digital Storm is showing off the latest iterations of its well-known Bolt X and Aventum 3 high-end PCs at CES 2017, complete with thoughtful enthusiast-focused touches and hard-line liquid-cooling with custom fittings. But the company also brought a secret ace in the hole: the never-before-seen "Project Modena" prototype PC.
Project Modena was designed to "take a lot of our core brand and instill it into one system," says Digital Storm's Robert Wall. If Project Modena makes it to market, it won't be until the fall at the earliest—what I saw is a one-off, very early working prototype, as well as a last-minute addition to the CES lineup, Wall said. But you can already see how Digital Storm's experience with enthusiast PCs is informing the design of the system.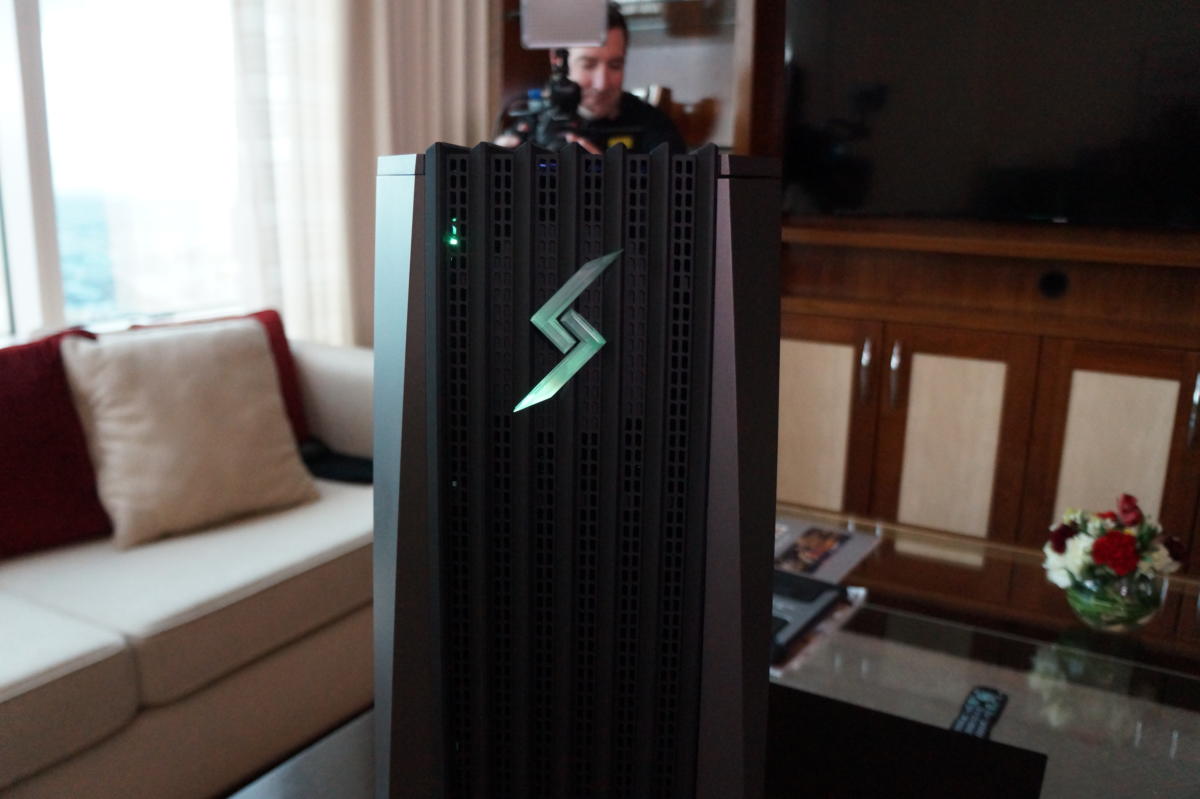 The chassis design immediately jumps out at you. Digital Storm tends to favor sturdy, clean cases—and that's not changing—but the aggressively angular Project Modena features grilled vents that run along the front and top of the case, similar to EVGA's virgin PC case. The unorthodox fans and vents give Digital Storm flexibility in cooling and internal design that it simply can't do in traditional cases, Wall said, though he declined to go into specifics at this early stage of development.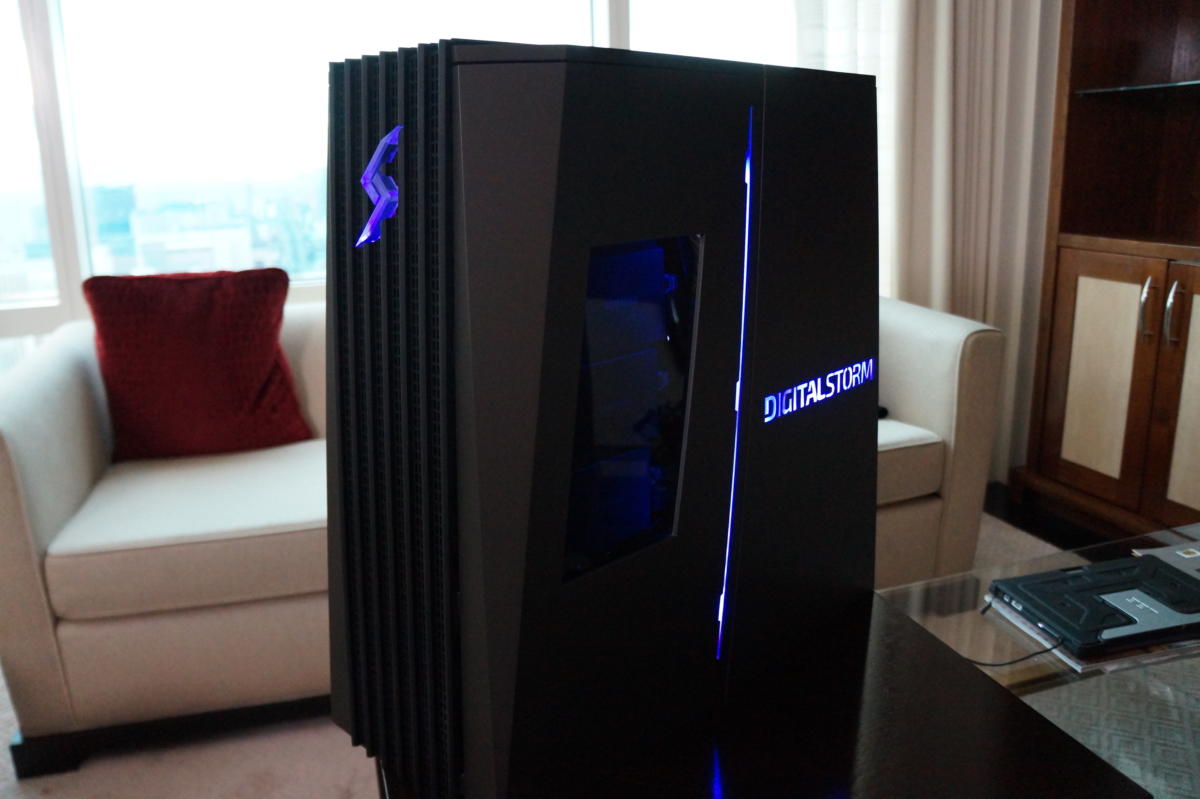 Beyond the obvious motherboard-facing case panel, there's a small secondary case window on the opposite of case, right over the area for storage. People buying this sort of PC tend to put the cases in prominent places, Wall says, as well as invest in expensive storage. The smaller case window lets you see that glorious gear, augmented by illuminated Digital Storm logos on the front and side of the case, bringing the company's work in interior case lighting to the exterior.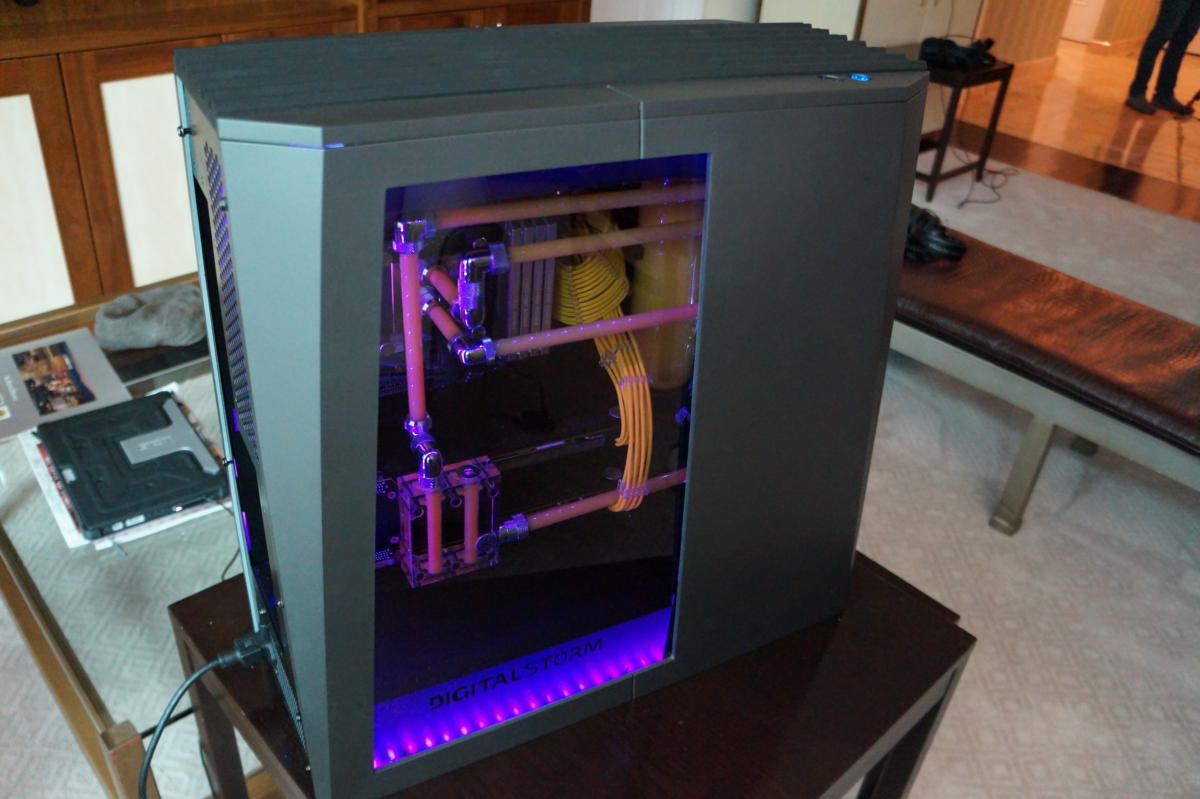 As for the hardware inside Project Modena, it's still too early to talk specifics. But the prototype on display featured all the high-end bells and whistles Digital Storm is known for, from hardline HydroLux liquid-cooling with compression fittings to a pair of beastly graphics cards to those gorgeous, gorgeous internal LEDs. If Project Modena does wind up hitting the streets, Wall expects it to run at very roughly the same price as Digital Storm's luxurious Velox series of desktops.