Sony showed off on Wednesday an OLED television it plans to sell later this year that features a gorgeous image and eliminates traditional speakers by vibrating the display to produce sound.
The A1E series Bravia TVs represent a return to the commercial OLED TV business for Sony. OLED screens are based on a fundamentally different technology from the dominant LCD and produce light from fluorescence of an organic element.
That produces deeper and richer colors than LCD and means the displays can be thinner — both attributes of the new Bravia sets.
Sony was an early leader in OLED and presented its first commercial OLED TV in Japan in 2007, but the XEL-1 was expensive, had a small screen and ultimately died a quiet death. Sony has continued to produce OLED monitors for professional users, but had stuck with LCD technology until now.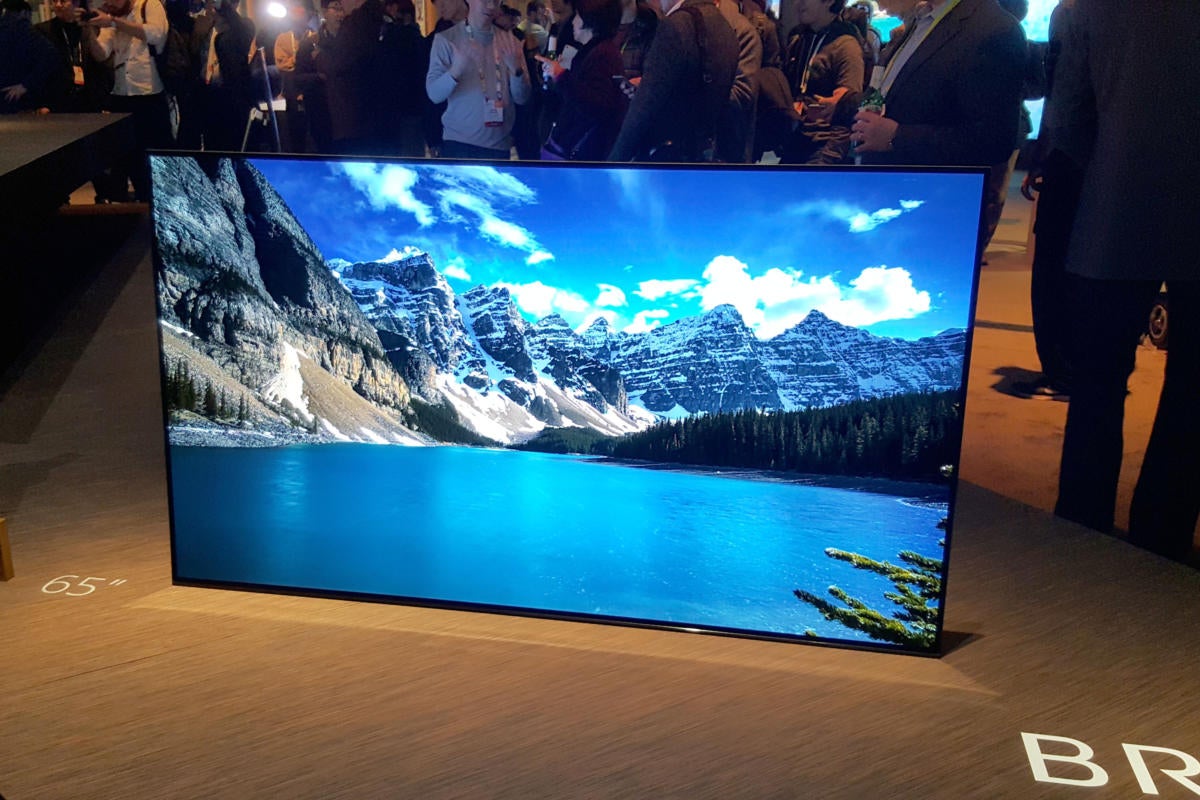 The lack of speakers not only helps the TV get a little thinner but the space around the screen is also reduced.
On show at CES in Las Vegas on Wednesday, the A1E TVs were displaying stunning images and drawing praise from those seeing them. But the real test will be in the home, where lighting isn't as well controlled as at CES and the source video image is probably not as high quality.
"You'll see more than you ever thought possible in a display," said Sony CEO Kaz Hirai during a news conference.
The audio technology, which Sony is calling "Acoustic Surface," is intriguing but it was too noisy on the CES show floor to really evaluate the sound quality from the TVs.
"This is a world's first, sound that comes directly from the screen," said Hirai. "This revolutionary acoustic surface technology actually vibrates the display to produce the awe-inspiring sound."
But sound quality has been a constant complaint from consumers as TVs have gotten thinner and speakers have gotten smaller, so it presumably can't be any worse.
Sony didn't provide a launch date or pricing for the TVs.