So far, everything AMD's shown of its hotly anticipated Ryzen processors hint that they're the company's most competitive new CPUs in a long, long time—chips poised to bring the fight back to Intel at the high-end of computing.
No processor launches in a vacuum, though. At CES 2017, AMD set the stage for Ryzen's Q1 2017 launch by revealing 16 high-end motherboards that use the new unified AM4 socket, CPU coolers built for those boards, and another 17 "extreme performance" pre-built PCs designed around Ryzen.
I'm scheduled to meet with AMD about these new AM4 motherboards and system designs tomorrow morning, so stay tuned for an update with more pictures and hands-on impressions. For now, let's dig into what AMD's already unveiled.
Further reading: New AMD Ryzen details revealed: Overclocking, CrossFire, lineup info, and more
AM4 motherboards
Both Ryzen and all of AMD's other new APUs fit into the same motherboard socket, AM4. (Hallelujah!) But those AM4 motherboards won't all use the same chipset: A more affordable APU system might pair with a motherboard that has modest features, whereas a Ryzen-based PC is likely to require more robust technologies. To that end, AMD's releasing the X300 and X370 desktop chipsets for Ryzen systems.
You'll want an X300 motherboard in a tiny mini-ITX machine, and an X370 in a full-size PC. Both support all of the recent tech being baked into AM4—dual-channel DDR4 memory, NVMe and M.2 SSDs, USB 3.1 Gen 1 and 2, you name it.
At CES, AMD will show the following Ryzen boards and APU- and budget PC-focused B350 and A320 desktop motherboards from its partners:
ASRock X370 Taichi, ASRock X370 Gaming K4, ASRock AB350 Gaming K4, and ASRock A320M Pro4
Asus B350M-C
Biostar X370GT7, Biostar X350GT5, and Biostar X350GT3
Gigabyte GA-AX370-Gaming K5, Gigabyte GA-AX370-Gaming 5, Gigabyte AB350-Gaming 3 and Gigabyte A320M-HD3
MSI A320M Pro-VD, MSI X370 Xpower Gaming Titanium, MSI B350 Tomahawk, and MSI B350M Mortar
So far, I've managed to get my hands on MSI's two AM4 motherboards while at their booth today, and the X370 Xpower Gaming Titanium proved particularly noteworthy. It largely follows the design cues of MSI's high-end Titanium enthusiast motherboards for Intel's Kaby Lake chips—and that's a good thing! AMD's FX processors have lagged behind Intel systems in terms of feature support for a while now, so it's refreshing to see the latest and greatest technologies on an AMD motherboard.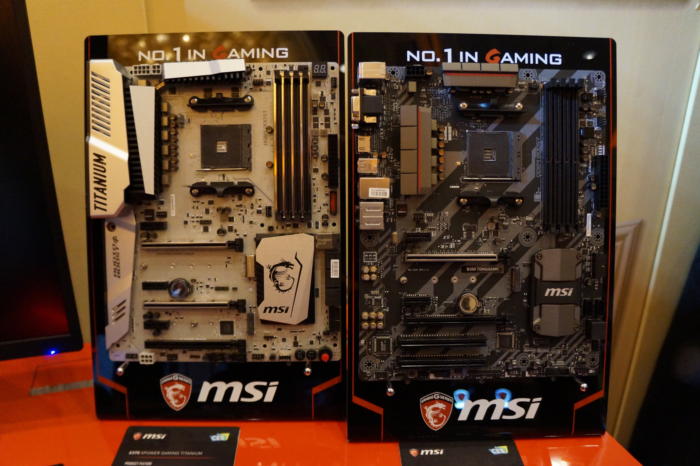 AM4 coolers
New motherboards do mean new CPU cooler brackets. AMD's working with 15 vendors on an array of third-party AM4 cooling solutions, but right now, they're only naming a handful.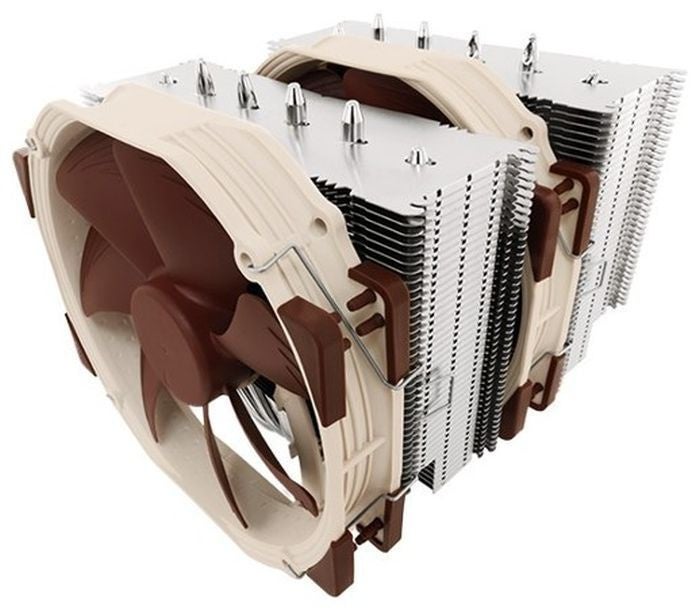 Noctua's highly regarded NH-D15 and its thinner cousin, the NH-U12S, will both become compatible with AM4 motherboards, and EK Waterblocks—beloved by enthusiasts who dig custom hardline liquid-cooling—will release AM4 products as well. If you prefer your liquid-cooling of the dead-simple closed-loop variety, Corsair's H60, H100i, and H110i will also support AMD's new platform.
Of course, you can also expect to see AMD's own quiet Wraith cooler make the jump to AM4—especially considering that AMD's public Ryzen demos featured it.
Ryzen PCs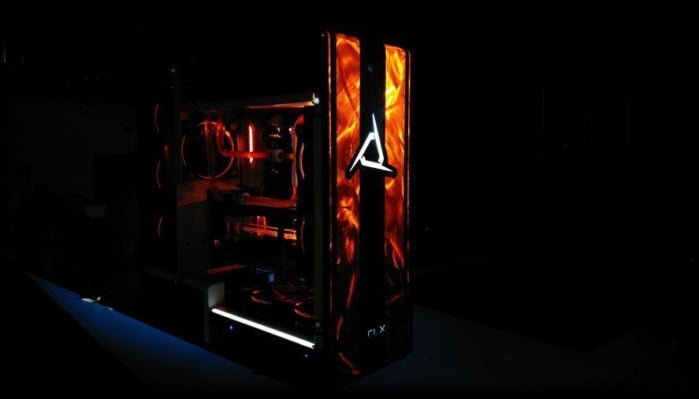 Finally, AMD has teamed with boutique PC builders from around the globe to show off Ryzen "dream PCs," as the company calls them. The lineup ranges—you'll find an assortment ranging from practical systems to the most exotic, tricked-out builds imaginable. I'm looking forward to checking out some of these firsthand in the morning, but in the meantime, here's the full list of partners who've built Ryzen rigs. (U.S. folks will recognize Origin, CyberPower, Maingear, Cybertron, and iBuyPower.)
Caseking
CSL – Computer
CyberPower PC
Cybertron PC
IBUYPOWER
Icoda (Korea)
iPason Wuhan
Komplett
LDLC
Maingear
Mayn Wuhan
Medion AG
Mindfactory
Oldi (Russia)
Origin PC
Overclockers UK
PC Specialist
Don't worry if you've noticed that the PC makers on this list are of the more specialized variety. AMD says it expects AM4 computers from all the top PC manufacturers when Ryzen launches sometime later this quarter. And nope, AMD still hasn't said anything more specific about when that is.