For cord cutters who want nothing but the best, Nvidia's $200 Shield TV console has always been the box of choice for streaming videos and even games. At CES 2017, the company announced a new-and-improved version that adds in HDR support, refines gaming and entertainment options, and even transforms the Android TV device into a voice-controlled rival of the Amazon Echo.
We've already covered all the details revealed during Nvidia's CES 2017 press conference, but I just spent over an hour at Nvidia's suite to learn more about the new Shield TV's every nook and cranny. Here are some initial impressions, and a look at some of the more nitty-gritty improvements that weren't mentioned during the keynote.
Smaller and better
Before we even get into flashy features like smart-home controls and Google Assistant, the second-gen Shield TV packs worthwhile quality-of-life improvements over its predecessor. Let's start with the hardware!
The new Shield TV still packs the same Tegra X1 chip and basic internal hardware as before, but Nvidia managed to shrink the second-gen box down by a whopping 40 percent. It's impressively tiny in person, especially if you've ever laid eyes on the original model.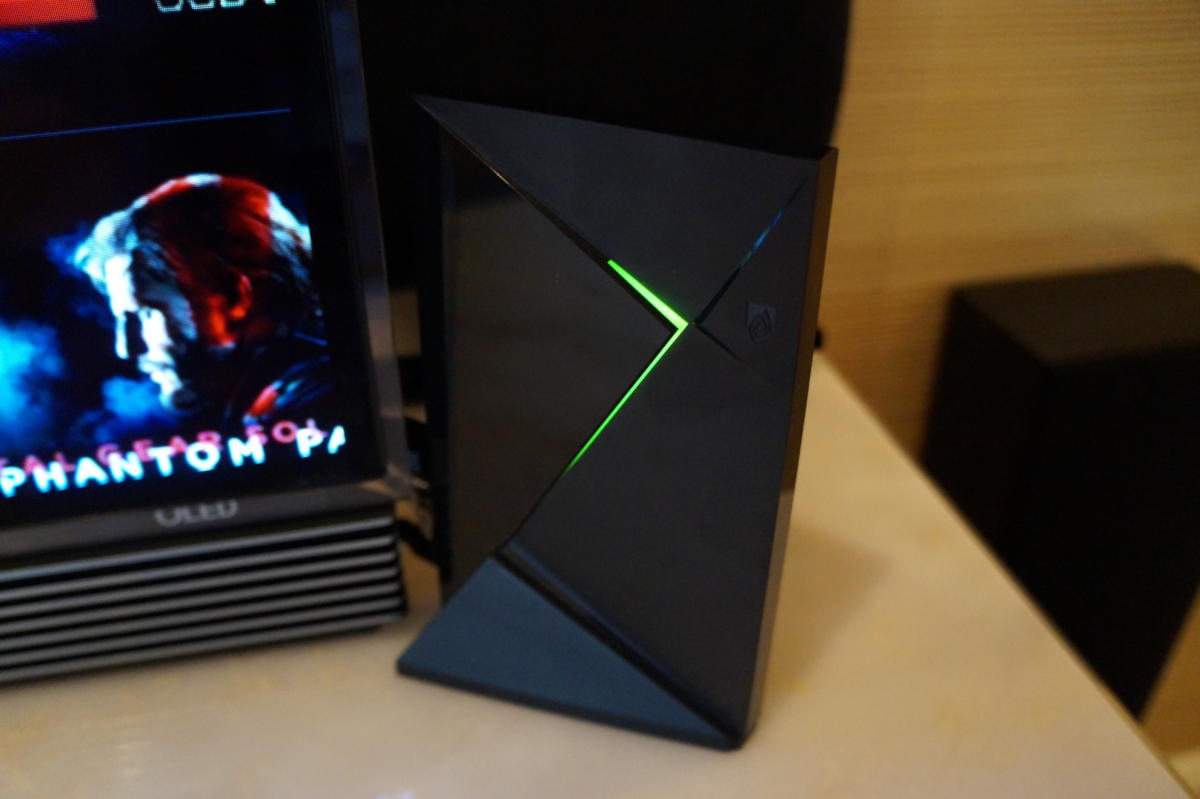 Nvidia also reduced the Shield controller's footprint and weight: This revised version ditches the touchpad of the first-gen model, and also sports a more angular aesthetic that matches the design cues of Nvidia's GeForce GTX 10-series graphics cards. But perhaps even better is that the remote now comes stock in the box with the Shield TV, instead of being a $50 add-on.
The next-gen Shield TV also includes a slew of software improvements: the new HDR capabilities, an upgrade to Android N, a slightly redone interface, and the inclusion of new Amazon Instant Video (complete with HDR support!) and YouTube 360 apps. The Shield TV's GameStream support now also lets you stream PC games in glorious HDR from a GeForce graphics card-equipped computer to your TV, too.
Speaking of gaming, Nvidia's overhauled the Games section on the home screen, and it's added an all-new Nvidia Games app, too. Previously, the Games section only showed local Android games that had been played, but now the new section shows any game recently fired up. The interface even lets you know whether you played via the Android app, Nvidia's PC-to-Shield local GameStream service, or GeForce Now (Nvidia's Netflix-esque, subscription-based game-streaming service).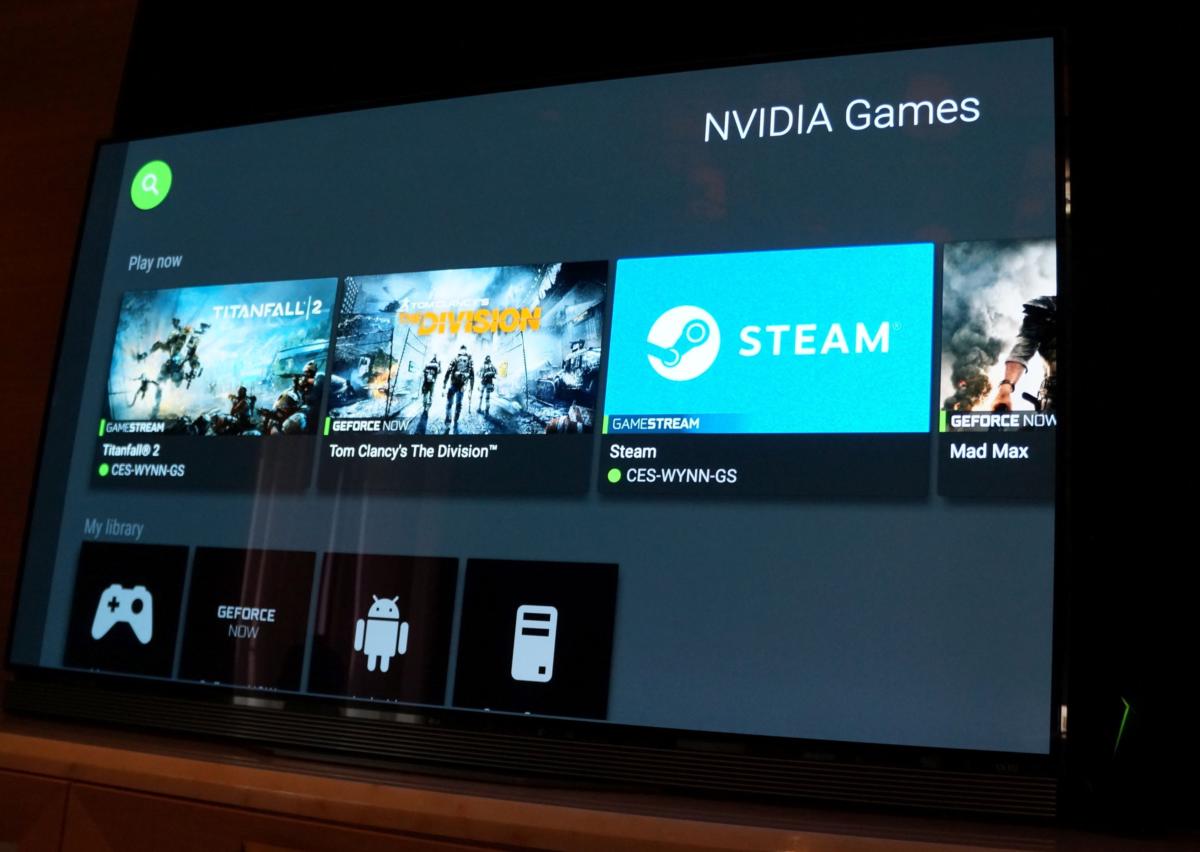 The new Nvidia Games app reinforces that sense of unity. It brings the GeForce Now, GameStream, and Android apps together into a single interface—games and recommendations from all the various sources are sorted into categories like "Most popular" and "For Kids" for browsing. (If you try to play a game that requires GeForce Now, you'll be prompted to subscribe.) You can get more granular suggestions, too, as the app's interface lets you limit the results to a particular source at any time.
GeForce Now
Nvidia has been updating more than just the Shield TV—it's been tweaking its GeForce Now service, too. However, Wednesday's news of GeForce Now for PCs and Macs won't affect what you'll experience on the Shield TV. In fact, it'll stay the same in a very important way: Monthly subscription plans will remain $8 per month.
Why the disparity? Nvidia says the Shield version's library is built around couch gaming, while the more complicated PC and Mac version uses a virtual PC and was built for keyboards and mice.
The Shield TV's GeForce Now service will receive two major upgrades, though. The first involves an expansion of its catalog: All of Ubisoft's existing games will be playable through GeForce Now, and future releases will be available as standalone purchases the very same day they release for PCs. Nvidia is also adding War Thunder, Paragon, and Marvel Heroes to its offerings in order to satisfy user demands for more multiplayer games.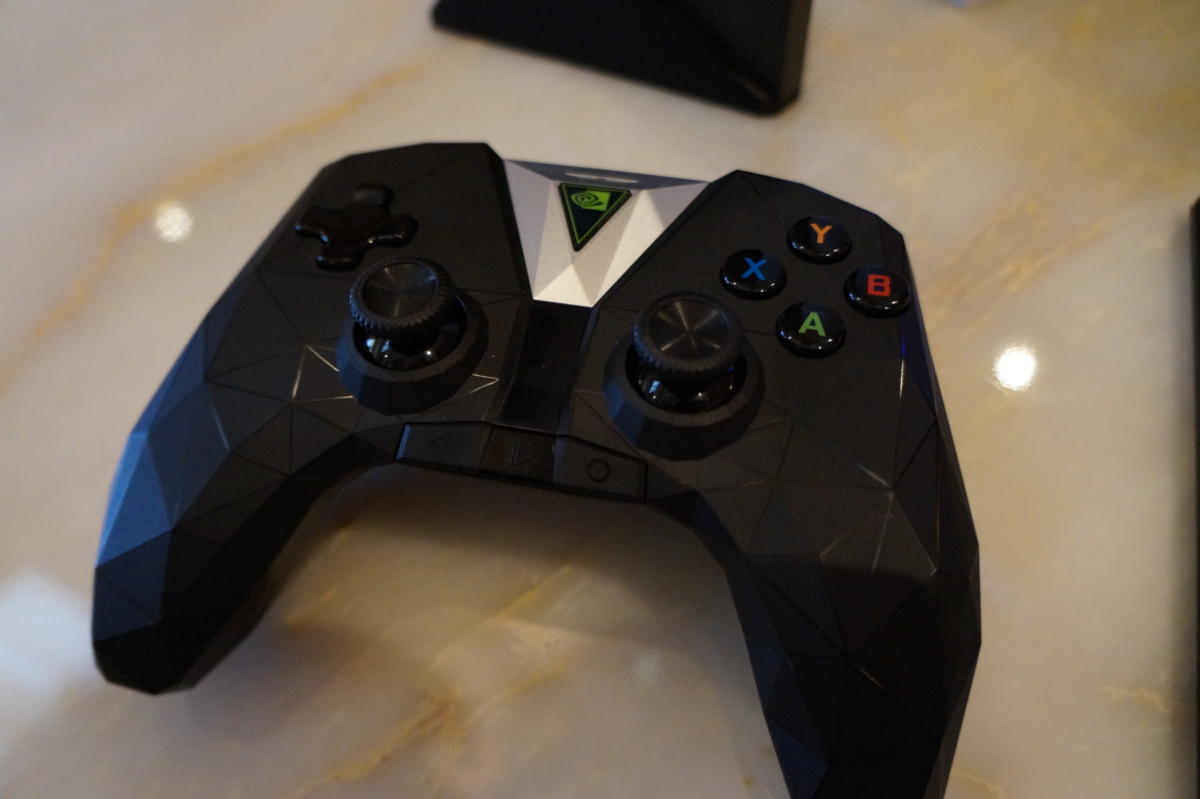 The second is an upgrade of the underlying infrastructure. "Next-gen GeForce Now" will shift to the use of Pascal GPU architecture—up to GTX 1080 levels of firepower will be available for your streamed games, though you won't get to choose your exact GPU loadout. Instead, GeForce Now will automatically assign you a virtual graphics card based on what will keep your game playing at optimal graphics settings (as decided by GeForce Experience's optimization tool) at 60 frames per second.
Control your home
Finally, the new Nvidia Shield TV also doubles as an Amazon Echo rival—it can function as a smart-home hub. You may have the urge to call it more of a Google Home competitor, since it's also powered by the new Google Assistant, but the comparison to Amazon's voice-controlled assistant is actually stronger. Why? Well, Nvidia's also launching the equivalent of the Amazon Echo Dot.
The $50 "Nvidia Spot" is essentially a mic and speaker that you plug into a wall socket to spread the Shield TV's smart-home capabilities throughout your dwelling. In time, Nvidia plans to integrate a SmartThings app that'll let the Shield TV serve as a SmartThings hub—you'll get full control over smart devices that use the Zigbee and Z-Wave protocols.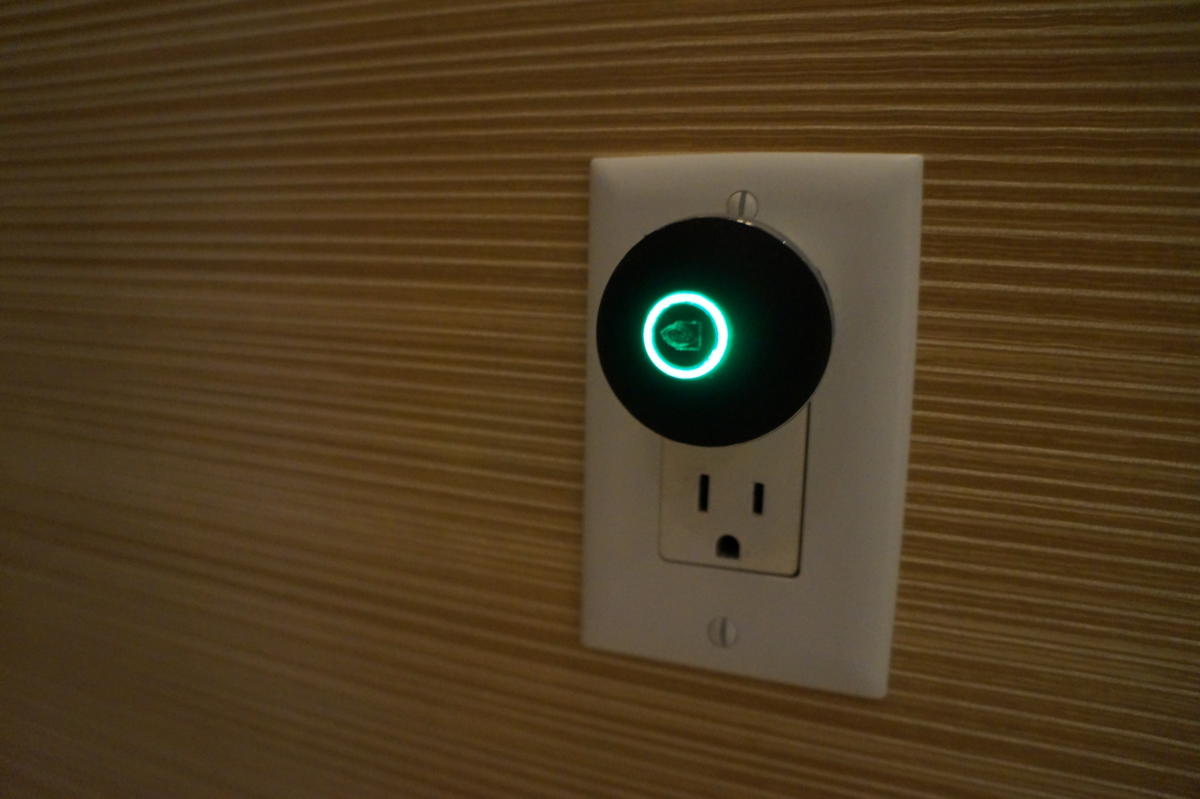 The system's secret sauce is actually the revamped Shield controller mentioned earlier. A high-fidelity microphone buried inside it will allow you to communicate with Google Assistant, as the idea is that the controller will be near you and away from noisy TV speakers. No microphone exists within the Shield TV console itself.
That design decision actually benefits current Shield TV owners. A software update will bring all of the second-gen Nvidia Shield TV's updates and features to first-gen models—an easy task since the underlying hardware remains unchanged. If you want to get in on the hands-free home assistant action, all you'll have to do is drop $50 on one of the overhauled, microphone-toting controllers.
The one thing Nvidia didn't talk about? Exact release date info. If you dig into the preorder info on its retail partners' sites, though, it appears that the $200 16GB model will ship on January 16, with the $300 500GB Pro model following on January 30. However, it's possible not all features will be available straightaway, though—when we spoke with Nvidia, the company mentioned some will arrive "in the coming months."