The information about AMD's hotly anticipated Ryzen processors just keeps coming. Basic speeds, feeds, and gaming performance for the high-end flagship model were revealed late in December, rounding out everything we know about Ryzen quite nicely—but that still didn't stop AMD from teasing more enthusiast-focused information at CES 2017.
PCWorld was there as AMD launched an army of Ryzen PCs and motherboards, revealed deeper Ryzen technical details, and promised long-term support for the AM4 platform, but those facts spread out across several articles as AMD drip-dropped the details at CES. Here, we're pulling it all together for your convenience, as well as filling in a few more details we didn't have an opportunity to cover before (mostly about AM4 cooling details).
You won't find release dates or prices, alas, but you will discover a whole lot more about Ryzen. Let's go.
1. An army of Ryzen hardware
Let's start with the splashiest new info. AMD cleared the landing for Ryzen's first-quarter launch by announcing 16 AM4 motherboards and over a dozen Ryzen PCs from boutique builders around the world, all of which will be available the same day the new chip launches.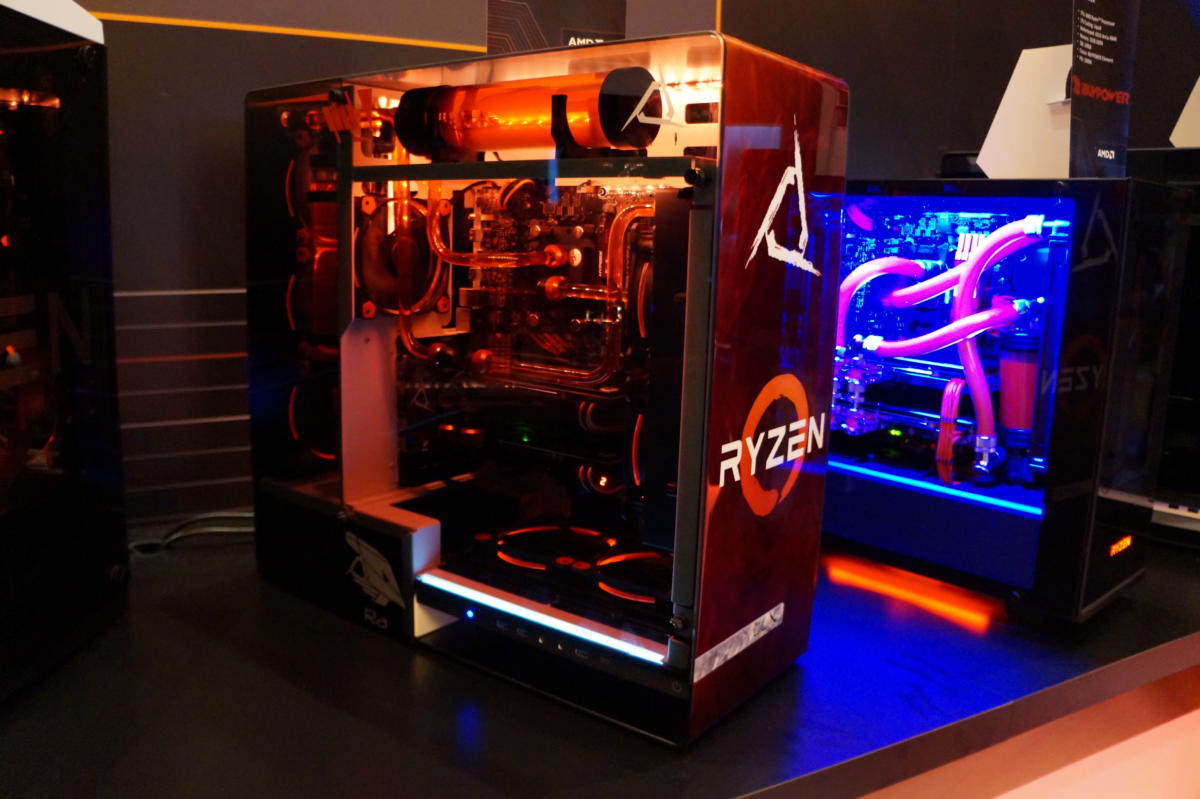 On the motherboard front, there were models from all the big players: Asus, ASRock, MSI, Gigabyte, and Biostar. While many of the AM4 boards carried the X370 chipset intended for high-end Ryzen PCs, there were also X300 motherboards intended for enthusiast-focused mini-ITX systems, A300 boards for mainstream mITX Pcs, B350 boards for mainstream PCs, and A320 boards for budget rigs.
Any of AMD's new chips (Ryzen, or Bristol Ridge APUs) will drop into any of the AM4 motherboards, with the capabilities of each chipset offering various levels of features that vendors can tweak to provide truly differentiated hardware. In fact, the small form factor mITX boards don't pack any onboard I/O lanes whatsoever to allow motherboard vendors to fill the limited space with whatever specialized connections they'd like.
2. A long life for AM4 motherboards
Intel's (almost) relentless "tick-tock" processor updates may help its chips ride the bleeding-edge, but an unfortunate side effect is the need to also upgrade to a new motherboard every year or two. AMD doesn't plan to follow that lead—in fact, representatives mocked it at CES.
"We're not going tick-tock," AMD CTO Mark Papermaster told PCWorld. "Zen is going to be tock, tock, tock."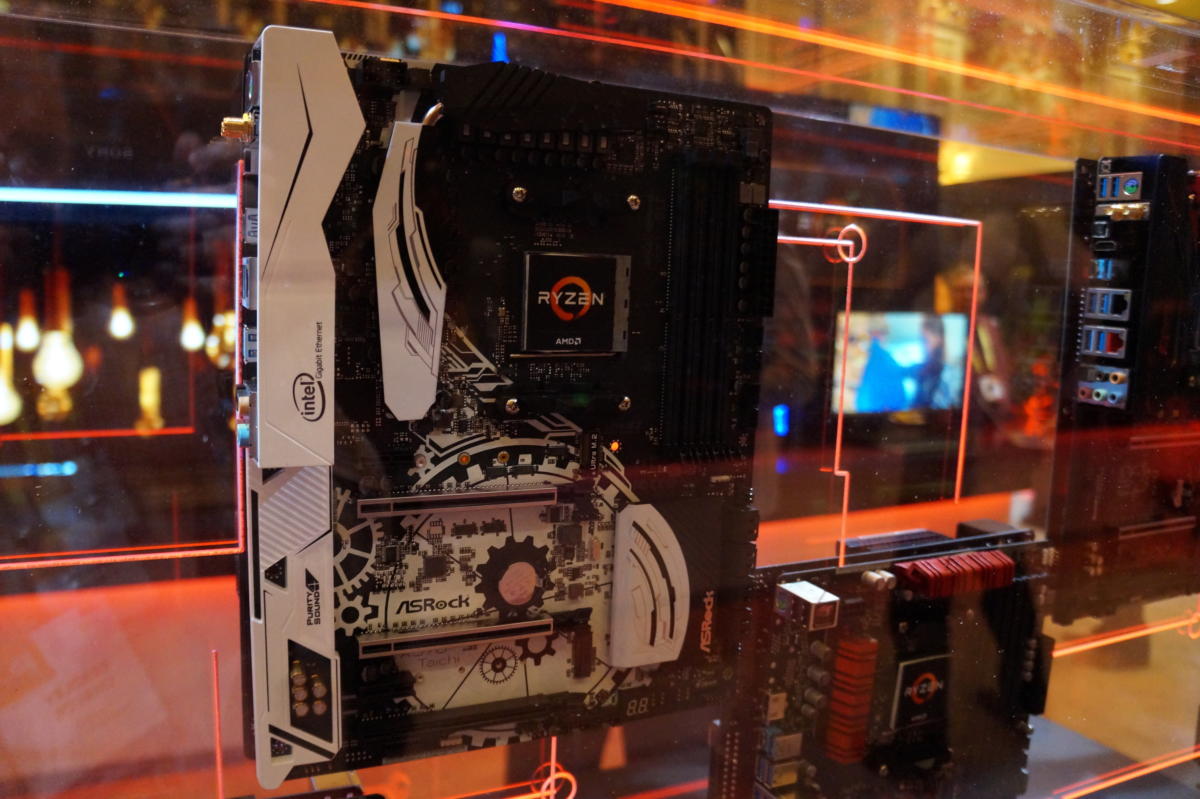 AMD expects the unified AM4 platform to last until 2020, representatives told us. AMD's Jim Prior told me that the idea is for AM4 to last until DDR5 and other futuristic technologies hit the streets. That's consistent with AMD's history of long-term platforms. The difference with Ryzen and AM4? As we touched on before, AMD's new chips are more like systems-on-chips than traditional CPUs, with all the basic technology support they need baked right into the processors themselves. The AM4 motherboard's various chipsets simply provide extra capabilities—a flexible approach that gives AM4 room to grow in the years to come.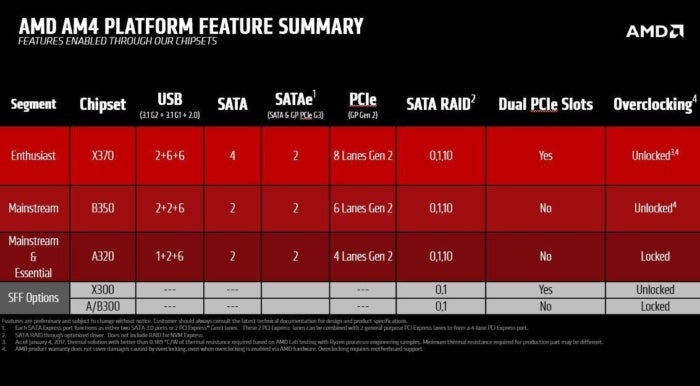 3. The Ryzen family
Only a single 8-core, 16-thread Ryzen chip has been shown in AMD's public performance demonstrations, leaving people wondering whether the processor's first quarter launch would be limited to that model alone.
Nope.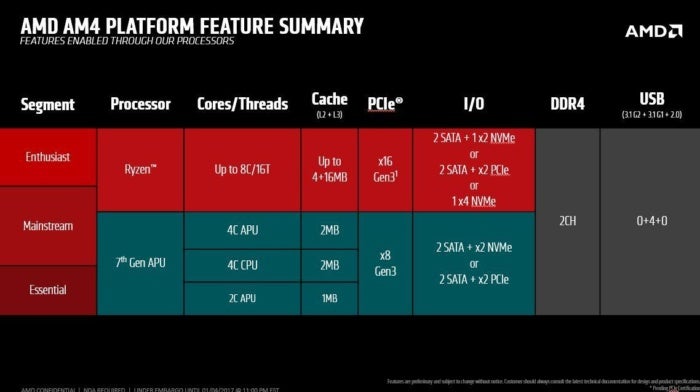 He wouldn't go into details, but AMD's Prior told me that there will be a full stack of Ryzen chips available on day one to slip into that army of AM4 motherboards and vendor PCs.
4. Overclocks, overclocks everywhere
Even better, each and every Ryzen CPU will be overclockable, continuing the FX line's tradition. Huzzah!
5. OK, maybe not everywhere
That said, you won't be able to overclock every Ryzen PC. That's because support for overclocking will be limited to AM4 motherboards with the high-end X370 and X300 chipsets, or the mainstream B350 chipset. If you're using an AM4 motherboard with an A-series chipset you're stuck to stock clock speeds.
6. Bring big guns to X370
AMD wasn't only showing off Ryzen at CES 2017. The company also released a long-awaited technical preview of its enthusiast-focused Radeon Vega graphics cards. If you're enthusiast enough to rock more than one graphics card, however, you're going to need to pick up an X370 motherboard, as it's the only AM4 chipset that supports CrossFire of SLI multi-GPU setups.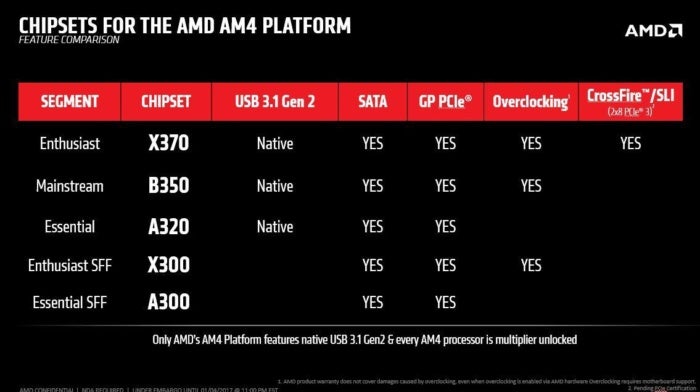 Prior told me the decision was made because AMD's data shows that people who buy budget systems don't tend to rock pricey multi-GPU configurations. In fact, AMD's Robert Hallock told me that the Radeon graphics cards that wind up CrossFire'd most often are far and away the most expensive GPUs. Because of all that, AMD decided to leave heavy GPU lifting to the enthusiast-class X370 motherboards alone.
But fear not! In a 40-plus minute deep-dive Vega interview with PCWorld, Radeon SVP and chief architect Raja Koduri, told us that there are no plans to follow in Nvidia's footsteps and nerf CrossFire support. AMD's processor representatives stressed the very same thing when asked.
7. New coolers, old coolers
Finally, there's been a lot of talk about Ryzen and AM4 chips requiring new CPU coolers. While that's technically true, it's not entirely true.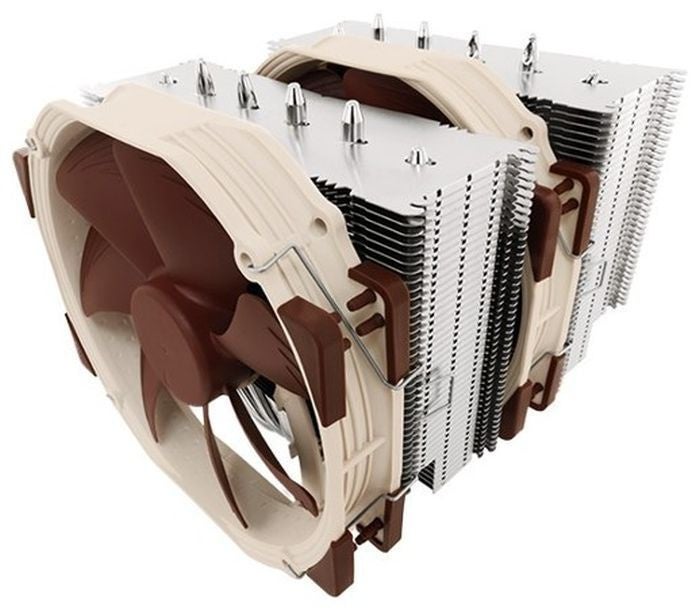 The new AM4 socket contains 1331 pins—so close to 1337!—or about 100 more than the older AM3+ socket. Beefier CPU coolers that rely on bolts passing through the motherboard will indeed require new brackets. That said, any existing CPU coolers that use clips rather than those bolts should transfer over to AM4 systems and work right away, Prior told me.
But wait, there's more!
Whew, that took a while—but it's just the tip of the iceberg when it comes to AMD's hot new chip. Again, check out everything we know about Ryzen for a recap of all previously available information, from speeds and feeds to memory configuration details to comparisons against similar Intel chips and more.
Speaking of Intel, it didn't sit idly by while AMD highlighted Ryzen at CES 2017. Be sure to check out PCWorld's review of Intel's just-released Kaby Lake desktop processors, as well as a sneak peek at its next-gen "Cannon Lake" 10nm chips and futuristic Optane super SSDs. This year's shaping up nicely for PC enthusiasts.