At CES 2017, I poked at the first-ever AMD Ryzen systems, played Witcher 3 on a MacBook, and witnessed bombastic tricked-out PCs by the dozen. But nothing impressed me as much as trying Ossic's amazingly immersive "3D" headphones.
If you're hip-deep into virtual reality there's a decent chance you've heard of Ossic already. The company's Kickstarter for its Ossic X headphones raised a whopping $2,708,472 from backers, far exceeding its $100,000 goal and surpassing even the Oculus Rift's crowdfunding haul. Heck, it even received a CES 2017 Innovation Award. Why? Because surround-sound headsets usually suck, especially for VR.
Standard stereo headsets may sound lush when you're jamming out tunes, but fall flat when you're wandering digital worlds with the HTC Vive or Oculus Rift sans any spatial capabilities whatsoever. Surround-sound headsets ostensibly offer 5.1 or 7.1 audio support, yet anybody who has used them while getting on the payload in Overwatch or tuning into Netflix can tell you that the experience isn't all that great at communicating exactly where sound is coming from. They're definitely better than stereo headsets, especially for VR, but far from ideal.
The Ossic X headphones are ideal.
Further reading: 12 of the most exciting headphones we listened to at CES
Straight up in your earholes
The secret sauce lies in the Ossic X's large (but not uncomfortable) cups.
Cofounder David Carr—who designed dozens of consumer audio products for Logitech, Corsair, and others—told me that those cups house a digital sound processor along with a slew of sensors that perform all sorts of functions designed to put replicas of your physical ear anatomy into virtual worlds (geeks call it the head-related transfer function). Plop the Ossic X on your head and it instantly calibrates to the size of your head and ears, tracking your head position relative to the objects you're hearing and dynamically aligning eight drivers that work together to play sounds in a way that's tailored to your individual ear shapes. Adios, one-size-fits-all audio.
The calibration process occurs instantly; put the Ossic X on and you're good to go. And the results are just as impressive.
In a custom Vive VR demo created in Unity with Ossic's plugin, I picked up a ball that was emanating sound. When you whirled the ball around your head, or whipped your head around while holding the ball stationary, it sounded just like you'd expect if you were performing those actions with a sound-emitting ball in real life. I closed my eyes and could track the exact position of the ball by noise alone—zeroing in with accuracy you'd never be able to get with traditional headphones. And when I held the virtual ball behind various structures hanging from the ceiling, the sound shifted and became muffled in natural ways, changing in strength and position in real-time as I slowly turned my head from left to right.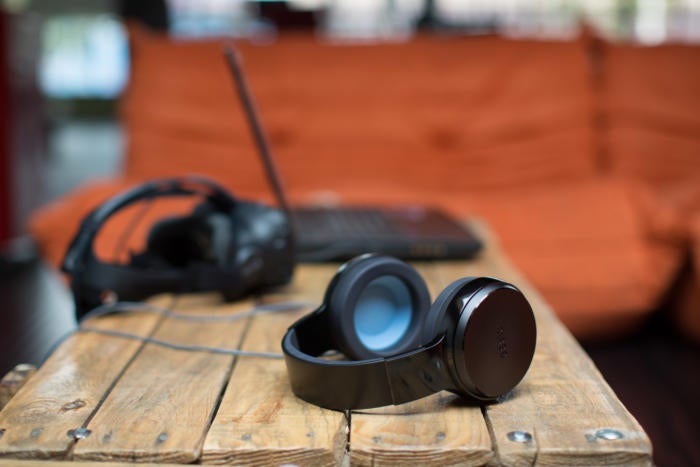 It's hard to accurately convey on paper. But in person, it's amazing. Now that graphics cards are capable of rendering VR worlds in high fidelity, the lackluster state of positional audio is a major flaw in the system. Ossic nails it.
Ossic's plugin is crucial to the process, as it allows developers to work in the positional sound support needed to drive such an immersive experience. When I asked CEO Jason Riggs about the difference between Ossic's solution and Nvidia's VRWorks Audio or AMD's TrueAudio next, which tap GPU horsepower to address the positional audio problem, he said they actually work hand-in hand. "Their solutions focus on audio propagation," he said—the generation of positional audio—"and Ossic is focused on spatialization," or how that sound actually hits your ears.
Augmenting your music library
Plugins, developer support, cutting-edge technology—all of this sounds like it'll be an uphill battle for Ossic to get the industry on its positional-audio bandwagon. Will early adopters be stuck with an expensive set of cans that brings nothing special to games and media that haven't adopted the plugin? Not at all, Riggs told me. The Ossic X's software algorithms can supercharge your existing media library, too, which is why Ossic labels its headphones "3D" rather than "VR."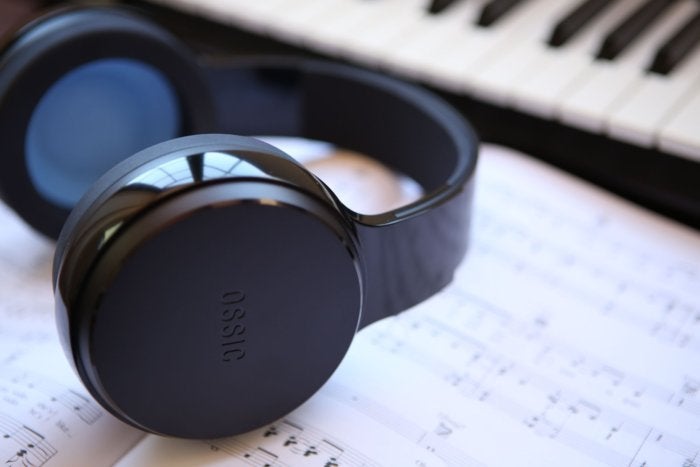 Remember how I said current surround-sound headsets are only kinda-sorta surround sound? Ossic's headphones make standard stereo and surround-sound audio sound much, much better. A second Ossic demo at CES let you perform an A/B test using both a Bruno Mars song and Pink Floyd's "Money": With a button you could turn Ossic's enhancements on or off throughout the tunes. The difference was astounding, especially in surround sound. The cash registers in the intro to "Money" sounded as if they were chiming all around you, and the sound direction and mix changed as you turned your head.
It was so lively and responsive, I felt like I was actually at a concert with musicians playing around me. The sound quality was nothing short of excellent, though I'm no audiophile; Ossic's special sauce even did a sterling job spatializing bog-standard stereo mixes. Disabling Ossic's software and reverting to traditional audio left the music feeling flat and ho-hum in comparison.
That's a good thing, as Riggs admitted it would likely take time for developers to implement Ossic's positional audio support in VR games. In the short term, the biggest boon for initial Ossic X headphone buyers will be the bolstered 5.1 and 7.1 audio support, which works just fine on PCs, Macs, consoles, and even mobile devices.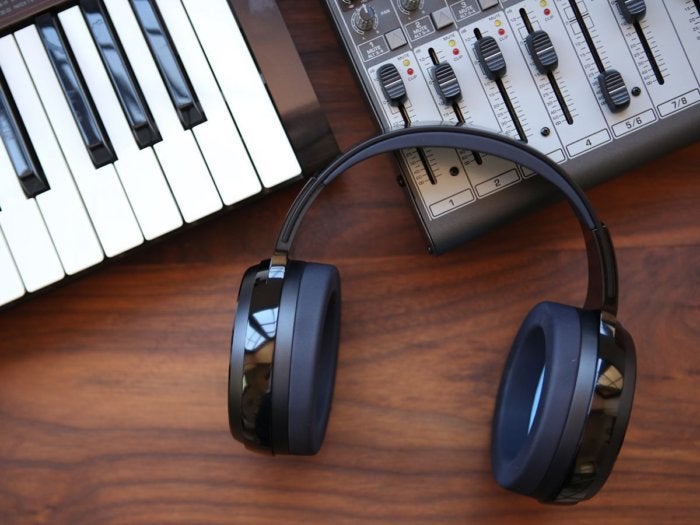 All the instant-calibration hardware and proprietary software needed to drive this audio revolution doesn't come cheap, though. While Kickstarter backers are expected to receive their headsets this spring, preordering Ossic X today will set you back $300 for anticipated shipment in July. Riggs says a full retail launch will come sometime after that, but in stores the price will climb even higher, to $500.
That's a tough pill to swallow, but if you've already invested $800 in a VR headset and $1,000-plus on a PC to run it, another $300 to top it off doesn't seem too extreme. It's comparable to a pair of high-end Astro A50 gaming headphones, after all. I can't give the Ossic X headphones two official thumbs up until I try them with more than a pair of canned demos and away from a show floor, but make no mistake—they definitely floored me.