At a Glance
Expert's Rating
Pros
Inexpensive
Very good daytime and nighttime video
Collsion and lane-departure warnings
Cons
No SDHC card included
Device is not removable
Our Verdict
The Viofo A119 is a real bargain, with surprisingly good video for the price, and a boatload of features. GPS is just a $10 add-on. The trade-offs: no SDHC card included, and the device is not removable.
At $100, including the optional $10 GPS mount, the Viofo A119, with its 1440p/60 fps/160-degree camera, is the unqualified bargain of the roundup. It's also thoughtfully designed, with a camera lens that adjusts both vertically and horizontally. This allows you to mount it (semi-permanent tape is used) anywhere on the windshield and still cover the entire front panorama.
While it's inexpensive, the A119 sports a boatload of features: time lapse recording for parking surveillance, as well as lane-departure and forward-collision warnings.
The A119 is also easy to use—at least, once you get used to pressing the record (up), mic (down), and hazard buttons (enter) to navigate. Get past that and you find logically laid out menus, and spot-on translations (it's multi-language), at least the English.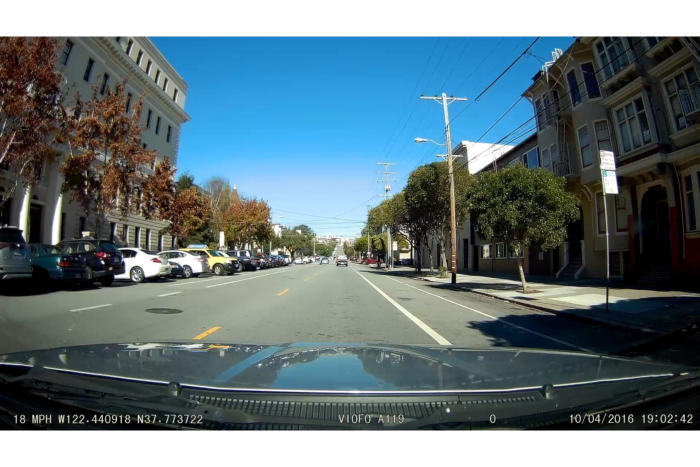 Given the low price we figured the A119's video would be challenged, but with wide dynamic range (aka HDR, or high dynamic range), it's both colorful and nicely detailed in all lighting conditions. Note that we tested with 1080p/30 fps.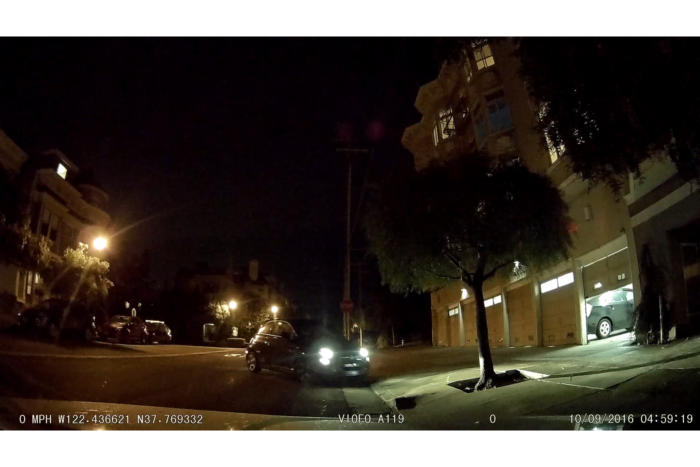 Our only gripes about the Viofo A119 are minor: An SDHC card isn't included, and you're leaving your GPS stuck to the windshield. It's such an innocuous unit, with luck any thief will overlook it.
The A119 is a nice product at a very nice price. We leave you with this shopping note: It's available online via Amazon, Newegg, eBay, and other sources, representing a wide variety of resellers. Shipping and return policies can vary widely, so buy with appropriate attention to the fine print.