Google is adding a little treat for audiophiles in the next version of Chrome. Chrome 56, which is expected to roll out by the end of January, is coming with native support for FLAC (Free Lossless Audio Codec) audio files meaning you can play the high-quality sound files directly in the browser, as first noticed by 9to5Google.
Chrome isn't the only browser rolling native FLAC support into its feature set. Mozilla is also adding FLAC support to Firefox 51, which is scheduled for mainstream release around January 24.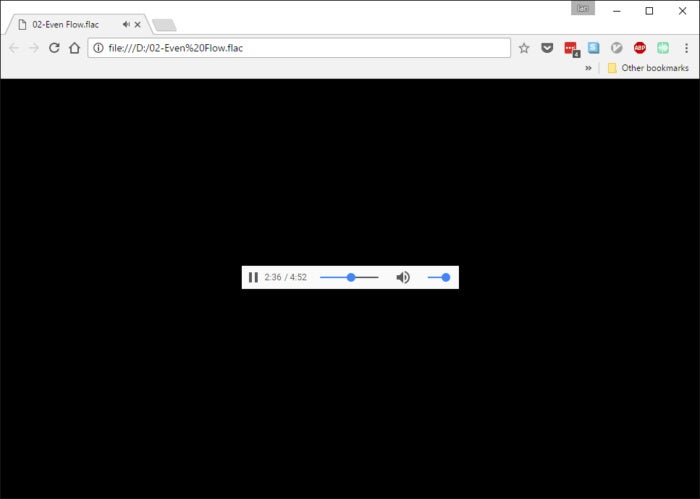 The current version of Chrome's FLAC support isn't particularly robust or beautiful to look at. If you select to playback a FLAC file with Chrome it will start playing in its own tab with a basic player. The playback window won't include album artwork or anything else to look at, just a simple black background.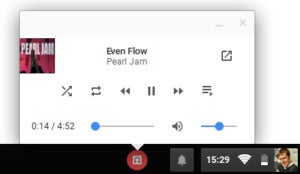 FLAC support is already live in Chrome OS version 55 on Chromebooks. Click on a FLAC file in Chrome OS and it opens in the system's audio player complete with album art.
The impact on you at home: Many programs can play FLAC in Windows 10 thanks to the operating system's native support for the codec. Mac users, however, aren't so lucky and must turn to third-party software such as VLC or (soon) Chrome. While not a good visual experience, FLAC in Chrome could be useful on a Mac for those times you need a quick and easy way to hear a FLAC file. It's not clear if the audio support is making its way to Chrome on iOS, but if it does it would be useful there where native FLAC support is also absent.