Large cities such as New York, San Francisco, and London tend to draw crowds of young professionals, many of whom don't own cars. Green Ride is an Israeli-based company that's hoping to tap into this market of millennial urbanites with INU, a personal, high-tech, electric scooter.
INU initially made its debut at the Consumer Electronics Show (CES) in Las Vegas in 2015. This past December, the company opened its first showroom in Palo Alto, California, before sales of the scooter launched.
I had a chance to go visit the showroom and see the INU for myself. Displayed inside were two of the vehicles, one of which was folded to showcase the INU's portability. In fact, the INU is meant to fold automatically through either a hand gesture, voice command, or a smartphone app, though the models I saw were not functional. But potability is not all the company was after.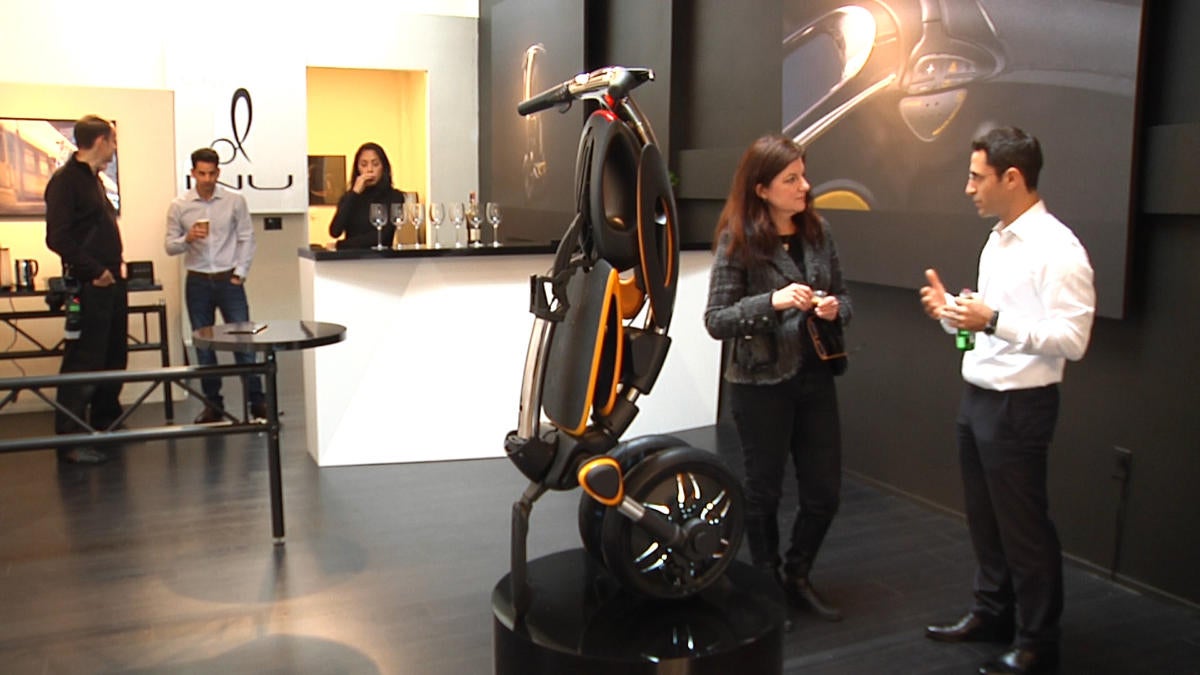 "We think revolution in consumer products comes from user experience," says Ori Dadoosh, CEO of Green Ride.
To tap into this user experience, designers equipped the INU with an onboard computer which includes a GPS, Wi-Fi, and even a SIM card on the more expensive models. Again, these functions were not able to be demonstrated on Green Ride's INU showroom models.
"If you approach the vehicle, it connects to your smartphone, both iOS and Android, then it pairs with the vehicle computer. You can control the cellphone from the handlebar. You see everything on the display," says Dadoosh.
So what will a high-tech scooter like this cost you? A pretty penny. Pricing ranges from $2,999 for the 12-mile model and goes up to $4,999 for the 24-mile model, which also includes a SIM card. Consumers can reserve the INU either online or at the company's showroom. At the time of this report, the company has received 19 reservations for the scooters, which are scheduled to ship to customers in September.