At a Glance
Expert's Rating
Pros
Large display is easy to view and use
Great 1080p daytime video
Bonus: Lifetime, high-quality navigation data
Driving assistance features: Collision warning, lane departure, speed limit
Cons
Nighttime video quality was disappointingly subpar
Single-channel only
Our Verdict
Garmin's DriveAssist 50LMT stands out for ease of use, and its lifetime navigation data is a nice bonus. It's too bad the nighttime video quality wasn't up to snuff.
Best Prices Today: DriveAssist 50LMT
Garmin's DriveAssist 50LMT is really a navigation unit with camera thrown in. We're judging it here it purely on the basis of its dash cam abilities, where, compared to other products in our full dash cam roundup, it has one surprising limitation. Still, as a total package, it has broader appeal.
As far as ease of use is concerned, the DriveAssist 50LMT is the standout product in the roundup. The large 5-inch, 480×272-pixel touchscreen makes both browsing the interface and configuring the camera a snap. As we're here for the 1080p/30 fps/90-degree field-of-view camera, we won't review the navigation features, but they are lifetime, top-notch, and include voice command.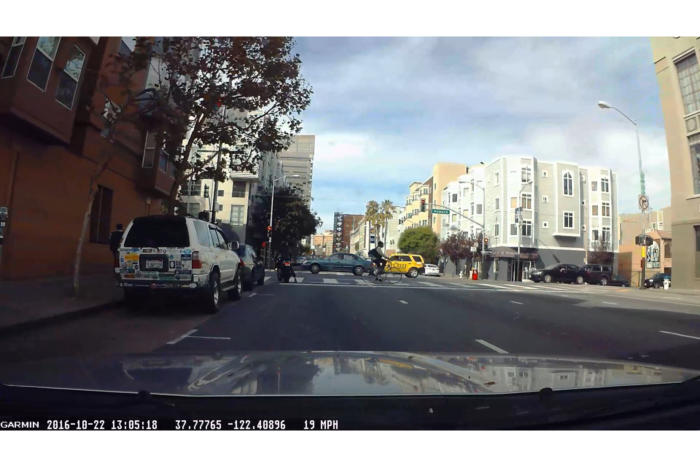 The DriveAssist 50LMT ships with a 4GB SDHC card in the single slot. There's another SD card slot, but it's for offline map data only. The unit is powered via an auxiliary power/mini-USB cable, but there's a Li-ion battery that lets the unit run for a full 30 minute, so you could actually use it as a video camera. There's support for a $170 backup/baby camera, but you can't record from it.
Alas, while the DriveAssist 50LMT's daytime video proved very good, the night video was not. It's grainy and prone to flare from headlights, which could obscure important detail in a nighttime incident. Note that its cousin, the Garmin Dash Cam 35, takes great night video, so this is a puzzling oversight in the DriveAssist 50LMT. We should also note that 90 degrees is a limited field of view, and won't capture side impacts as well as most other cameras, if at all.
Take the night video from the Dash Cam 35, add another channel for recording from the rear cam, then marry them to the DriveAssist 50's interface and display. Now that's a dash cam we'd love to review.
Best Prices Today: DriveAssist 50LMT