It's official: The first wave of Windows 10 Creators Update features is arriving on Microsoft's Xbox One via its Xbox Insider program, complete with an updated Home screen, a faster Guide, and a rather awesome little Copilot Mode feature for playing with your kids.
After the PC and the phone, Microsoft's Xbox One console is probably the most significant consumer platform in the company's ecosystem. So it stands to reason that, after weeks to months of massive Creators Update changes for Insiders on the PC and the phone, that they would finally arrive on the Xbox One.
Why this matters: Today's update focuses more on the basic functionality of the Xbox One, with improvements to the interface. But that's not all! As Microsoft has said before, other feature enhancements including Game Mode, Beam streaming integration, Arena, and more are all on their way. All of this serves to reinforce that the Xbox One is a thriving platform, ahead of the launch of its next-gen Project Scorpio console this holiday season.
Let's take a look at what the new updates offer:
1. A new Home screen urges you to dive deep
The Home screen used by the current, stable Xbox One build as well as the new Creators Update UI both highlight the game you last played at the top of your Home screen. The latest update pushes you to explore related content, with more prominent references to the Game Hub, and encouragement to interact with your Club or go Looking for Groups.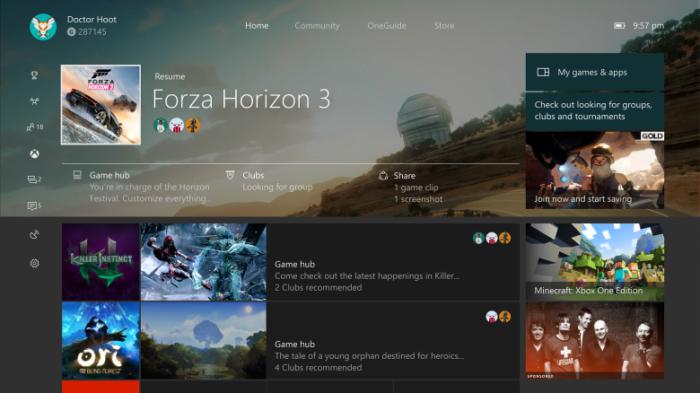 The UI's speed has improved. Oh, and if you haven't selected a custom background, the new Home screen will change your background with hero art of the current game.
2. A faster, more intuitive Guide
With one touch of the Xbox button, you'll bring up the new Guide screen, shown here. The idea, according to Microsoft, is to access your recently played games and pins quickly, as well as the media controls for any music you might be playing.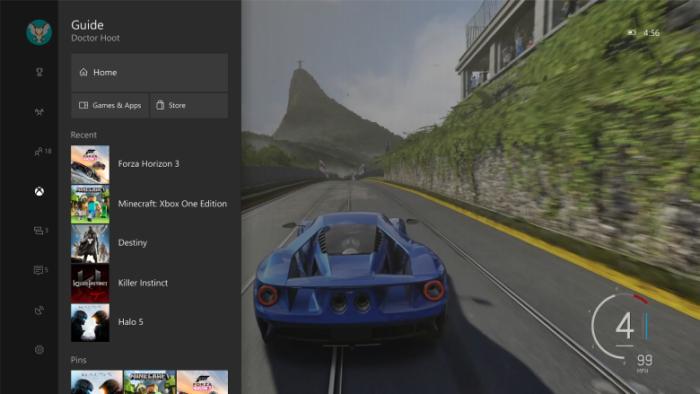 3. Better multitasking
One of the problems that Microsoft has had to wrestle with is allowing users to go as deep as they can into the Xbox One user interface, without taking them too far away from watching entertainment apps or playing games.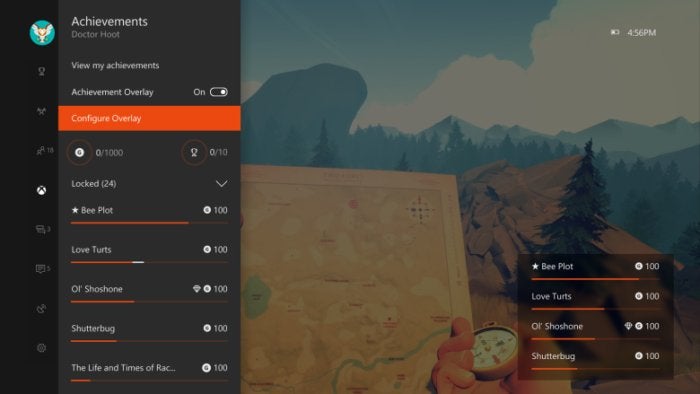 Microsoft's Creators Update compromise, shown here, involves one-button controls (press X or Y to record your gameplay). You get a new Achievements tracker to keep tabs on what you've accomplished or need to complete to receive your next Achievement. The left-hand nav bar will also provide quick access to music and screenshots.
4.) Cortana, your gaming buddy
Microsoft's said previously that it will begin adapting Cortana on the Xbox One to become more of a gaming concierge. In the current update, you can set reminders and alarms to make sure you're around to participate in the next Destiny raid, for example. More Cortana improvements are en route, as well as performance updates, the company said.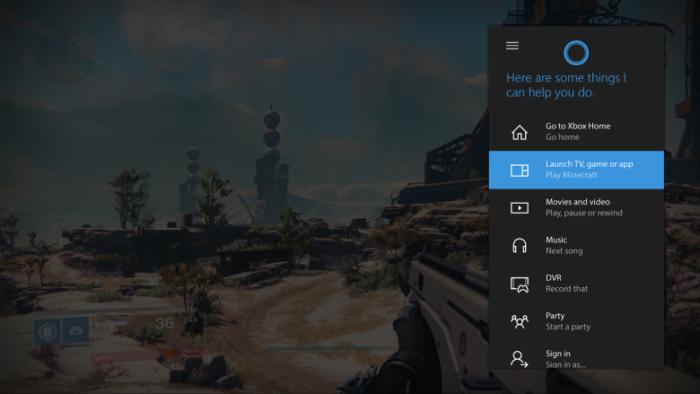 5. Updates that actually update your Xbox One
Unless you have your Xbox One configured to "Instant On" mode, the low-power Energy Saving Mode updates your console and games when you turn it on, turning a gaming session into a "let's wait until your console downloads a gigabyte or two of updates" snoozefest. Those days appear to be over.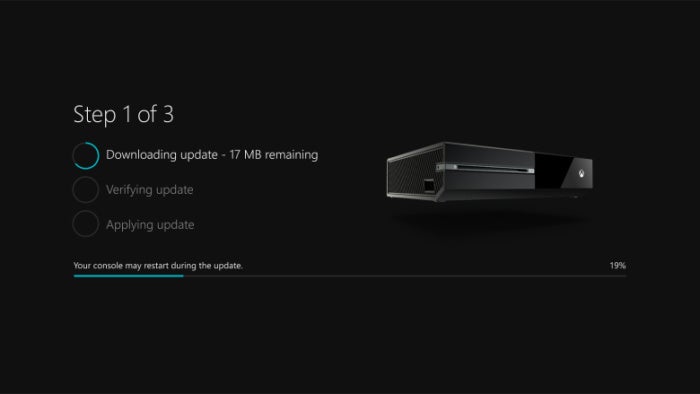 "Our goal with system updates is that you never have to worry about them again, and to make it clearer when a system update is available," Microsoft said in a blog post. "To enable this we are updating the interface so the steps are easy to understand. We're also going to enable every Xbox One owner to keep their console, games, and apps up to date independent of which power mode they have chosen."
6. Copilot mode makes playing with your kids fun
Anyone who has played video games with a young child knows that sometimes they simply want to watch Mommy or Daddy play, rather than jump in themselves. With Copilot mode, you can ease your kids into playing the same way you'll teach them to drive: by taking the wheel. Copilot Mode allows two controllers to act as one, presumably allowing you to let your child roam around Goat Simulator, for example, while manually steering them to the next challenge.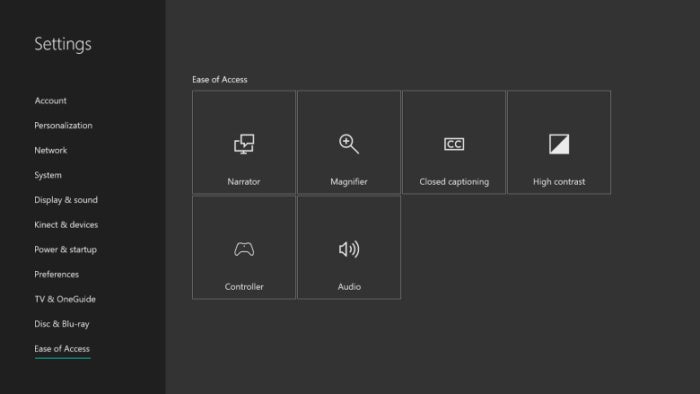 7. Sweet new audio options
Microsoft's hinted before that audio enhancements like Dolby Atmos will be supported, and now they are: the new settings will allow you to add Dolby Atmos for Home Theater, Dolby Atmos for Headphones, and Windows HRTF support to your streaming media application or game.
If there's any drawback to the new Creators Update additions, it's that not everyone will see them right away. Only a subset of Insiders will begin receiving the update today, Microsoft said. The remainder will receive the updates over the next few weeks. Microsoft hasn't said when the Creators Update will be made available to the Xbox One community at large, but it seems reasonable to expect it sometime later this spring, about the time when PCs and phones receive it, too.
Correction/clarification: An earlier version of this story didn't specifically state that these features were rolling out as part of the Insider program until the final paragraph. That has been clarified in both the headline and in the story.