KDE and Spain-based Slimbook are teaming up to sell a 13-inch Skylake laptop loaded with Linux, but this beauty with an aluminum shell does not come cheap.
The KDE Slimbook is available for pre-order now with prices starting at €729 (about $770). At this writing, KDE Slimbooks were scheduled to start shipping after March 15. Slimbook ships to countries outside the European Union for an extra €99 ($106).
The KDE Slimbook is designed to offer a KDE-branded laptop that gives fans of the desktop environment the "best possible way to experience" KDE. It comes in two major variants with either a Core i5 or Core i7 processor. The base specs include 4GB of RAM, a 120GB mSATA SSD, two USB 3.0 ports, and a 13.3-inch 1080p display. The laptop is fairly slim at 0.71-inch thick and 2.87 lbs.
Processor-wise, you can choose between a dual-core 2.3GHz Intel Core i5-6200U or a dual-core 2.5GHz Intel Core i7-6500U. Prices for the i7 version start at €849, which is approximately $910. Like I said: not cheap.
Part of the motivation behind the KDE Slimbook was to create a machine that was tested by KDE developers in order to reduce any possible hardware problems with the software.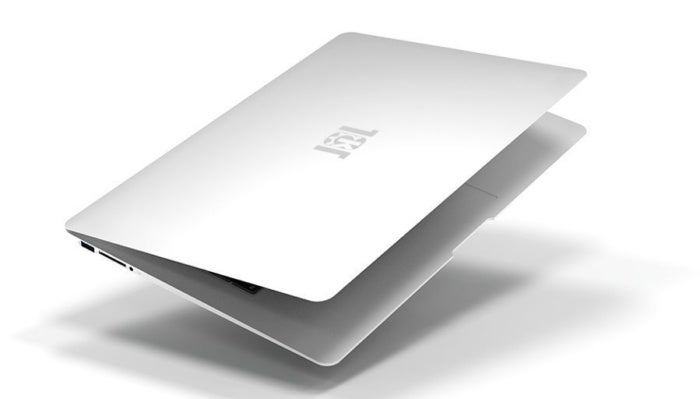 As for the operating system, the new Slimbook comes with KDE Neon, KDE's Linux distribution that is based on Ubuntu (which is itself based on Debian Linux). The star of KDE Neon, however, is the KDE Plasma desktop environment, which is a popular choice for many Linux users who don't use KDE at all. Ubuntu-based Kubuntu, for example, uses KDE as its desktop environment instead of the standard Unity interface.
If you're not familiar with the Linux world, anyone running a Linux machine can choose to use a different desktop environment than the one that came pre-installed with their Linux distribution of choice. Many people run the Gnome desktop environment on Ubuntu, for example, instead of Unity.
The story behind the story: The KDE Slimbook is just the latest Linux laptop to debut in recent months. But for similar pricing (and sometimes less) you can get Linux machines running the newer Kaby Lake processors. Last September, Dell announced three models of the Dell XPS 13 Developer Edition would come with Kaby Lake chips with prices starting at $950. In late October, perennial Linux computer maker System76 announced its own Kaby Lake laptop with prices starting at $700.