For several years, Microsoft truly believed that a fleet of hardware devices could carry its software into homes and businesses. Based on news around the company's fourth-quarter earnings report, though, it feels a little like Microsoft's landed safely on the shores of a new world, and is burning the ships that took it there.
That a software company should make its money from software and services certainly isn't news. And Microsoft still continues to sell hardware—the Surface lineup, for example, recorded another billion-dollar quarter in Microsoft's. But how many PCs, phones, and tablets actually run Windows 10? For the first time in recent memory, Microsoft didn't say.
Microsoft is embracing subscription services, and that bet is paying off. Office was a huge winner during the quarter, with Office 365 commercial revenue up a whopping 47 percent, and Office consumer products and services up 22 percent. That's the power of recurring subscription revenue, and gently locking in customers through force of habit. Oh, and Microsoft's Azure cloud computing services? Up 93 percent, year over year. Those are the numbers that dominate Wall Street conversations, leaving the hardware business begging for attention.
Why this matters: Microsoft's certainly subject to the same ebb tides that have dragged down the rest of its PC partners. But as vocal proponents of the PC, we're asking Microsoft not to give up on the phone, the Surface, and the Xbox. Project Scorpio aside, It looks just a bit like it's doing so, and we'd like to see that trend reverse itself.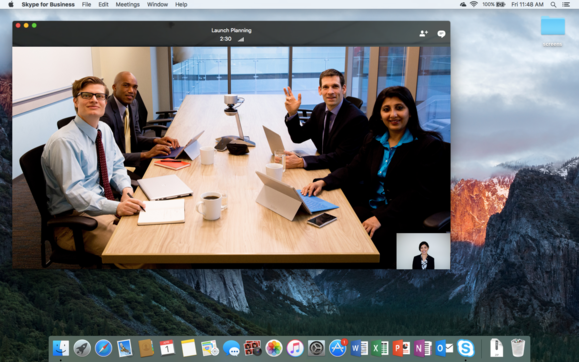 A dying phone business overshadows everything else
Of course, the demise of Microsoft's Lumia phone is the vast, gaping hole in the side of Microsoft's devices business. Phone revenue plunged compared to 2016, down by 81 percent or $878 million due to lower volumes.
When you drill down into some of Microsoft's other hardware businesses, some other details emerge. Take the Xbox, for example: Microsoft's gaming revenue fell only 3 percent, kept afloat by a record 55 million consumers who signed up for Xbox Live, a recurring—wait for it!—subscription. But Xbox hardware revenue fell by 22 percent, mainly due to lower prices and an actual decline in unit volumes.
Even Microsoft's reliable Surface business wasn't quite as good as it seemed. Revenue climbed sequentially to $1.32 billion, another billion-dollar-plus quarter for Microsoft's tablet. But that's actually down slightly (2 percent) from a year ago, and sales were probably assisted by Microsoft's decision to phase out the low-margin Surface 3.
But in some small way, the most disturbing portion of the call was the absence of any Windows 10 numbers, which Microsoft had supplied for the last three quarters: 270 million Windows 10 devices, then 350 million, then 400 million. Was it a refusal to acknowledge the PC market's tailspin, or something more? We simply don't know.
Let's have a little more magic
It's not all gloom and doom in Microsoft's hardware business. The stunning Surface Studio reinvigorated the Surface brand. Microsoft's upcoming Project Scorpio is doing the same thing for the Xbox. But it's high time that Microsoft applied that same sense of adventure to its more mainstream products, too.
Microsoft's early Surface release schedule opened up on the PC industry like a machine gun: the Surface Pro shipped in February 2013, followed by the Surface Pro 2 in October 2013, then the SP3 in June 2014. But then Microsoft slowed its release schedule: the Surface Pro 4 and the Surface Book launched in Oct. 2015, and it's been over a year since then. While the Surface Studio turns heads, far more customers are likely to buy a device that fits in their backpack, not on a desk. The bottom line: We're overdue for a new Surface tablet.
That's no reason for Microsoft's upper management to feel embarrassed that it's in the hardware business. I'd much rather Microsoft took a page from its Xbox division, hold a press conference, and start revving up its fanbase again. We know that Microsoft expects to ship its next-generation Xbox, Project Scorpio, this fall. We know its basic specifications, we know that Microsoft's committed to it, and we're excited.
We'd love to see that same excitement carry over into the rest of Microsoft's hardware businesses. Is a new Surface Pro 5 en route? How about a leaked photo, video, or other sort of tease? What's up with the Surface phone? Sure, it could all end up vaporware. But 2015 and 2016 were infused with the excitement that there was always something new from Microsoft around the corner. I think we'd all like to see that continue.