AMD's eagerly-awaited Ryzen processor will launch in early March, according to AMD chief executive Lisa Su. Su specified the target date during the company's fourth-quarter earnings call Tuesday afternoon.
"There will be widespread system availability from day one," Su said during the call. Channel vendors will receive the first Ryzen chips, along with system integrators. More traditional hardware vendors will come later, Su added.
That statement implies that vendors like Dell or HP (neither of which have been officially confirmed to be using the Ryzen chip) will be asked to wait, while AMD caters to boutique PC vendors. Ryzen will take on Intel's highest-end Core chips, specifically the Core i5 and Core i7 processors, Su said.
Why this matters: AMD has said previously that it believes Ryzen to be the most significant consumer product it will introduce in well over a decade, with its subsequent Naples chip helping to extend AMD and its Zen architecture into the higher-margin server business. For the last several years, AMD's shipments into the console business have propped up the company's revenues while Ryzen was developed, but as both the Microsoft Xbox One and Sony PlayStation 4 move into their fifth year of life, AMD isn't depending on the console any more.
Hints of the Zen roadmap
Unsurprisingly, Su also confirmed that AMD is already thinking about the follow-ons to Ryzen: Su referred to a "Zen 2" and a "Zen 3," and confirmed that AMD is also developing with 7-nm technology in mind. That will help offset any concerns hardware partners have about competing with Intel, she said.
"Our top customers—they are investing in our roadmap, they are not just investing in a point product," Su said.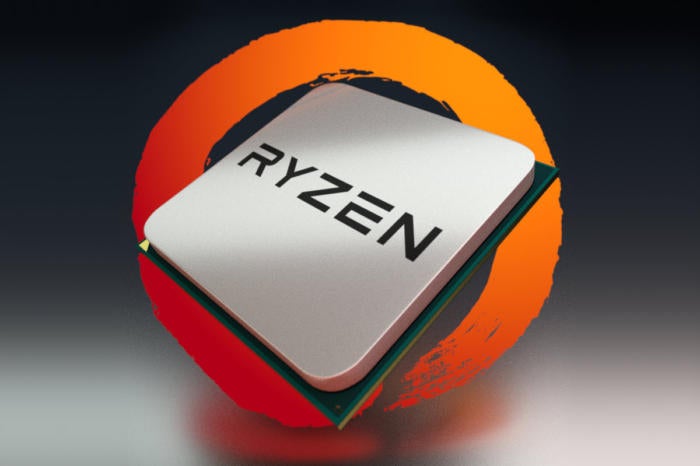 Su's comments seemingly back up what a Game Developers Conference presentation revealed earlier: that Ryzen would launch before March 3. (Su didn't specifically confirm our report sourced from the GDC document, however.) Su also revealed that its Zen-based server product, Naples, will launch in the second quarter.
What's new, though, is a Vega timetable: Su revealed that the Vega GPUs will ship during the second quarter as well. In the second half of 2017, AMD still plans to launch a Zen-based APU, codenamed "Raven Ridge," primarily designed for notebooks but also some desktops.
AMD's earnings reflect the transition
Su added that the profit margins for both Ryzen and Vega will be well above AMD's average. Those aren't showing up in the current earnings, obviously. AMD reported a net loss of $51 million, though the company claimed $26 million in operating income when tossing out expenses. AMD reported a 7 percent increase in revenue from a year ago, to $1.1 billion. A year ago, AMD reported a net loss of $102 million.
Unlike prior quarters, AMD's earnings were driven by its PC businesses, as opposed to the SoC chips that power gaming consoles and other products. AMD's Computing and Graphics business generated $600 million in revenue, up 28 percent year-over-year. AMD said the growth was driven by GPU sales, specifically higher GPU prices. Put another way, GPU revenue was the highest in 11 quarters, Su said, and PC client revenue was the highest in the last seven quarters. Su offered no predictions for the success of Microsoft's Project Scorpio and Sony's next-generation console, however; "we'll see how they do," she said.
AMD predicted that revenue would drop by 11 percent (plus or minus 3 percent) in the current quarter, however, indicating that AMD won't have as much to offer before Ryzen's launch. That's because AMD wanted to clear out its channel inventory, Su explained, before Ryzen officially ships.