As a pesky underdog, AMD challenged Intel in chip innovation until the mid-2000s. AMD churned out innovations like dual-core and 64-bit chips, which kept Intel on its toes.
But some disastrous technological and management decisions cost AMD dearly, and over time, buyers began to consider its processors inferior to Intel's chips. Intel ran away with PC and server chip market share.
AMD now is looking to rally its dwindling fan base with a series of Zen-based chips this year for desktops, servers, and laptops. The hyped-up Zen chips are expected to be good, and even Intel readily acknowledges the stiff competition coming its way.
AMD promises that Zen chips will deliver a 40 percent improvement in instructions per cycle, an important metric for chip performance. That number is impressive, considering most chips based on a new architecture have typically boasted CPU improvements of up to 20 percent.
Further reading: AMD Ryzen CPUs: 7 all-new details revealed at CES 2017
The expectations around Zen are high, and the likelihood of it being a flop is unlikely, said Dean McCarron, principal analyst at Mercury Research.
"If it shows well, we'll be going back to 1997 or 2006 when AMD was competitive with Intel," McCarron said.
If that doesn't happen, it'll likely be business as usual for AMD, McCarron said.
A strong start is important for AMD, and early adopters of Zen will be the committed user base of enthusiast and gamers who are AMD loyalists.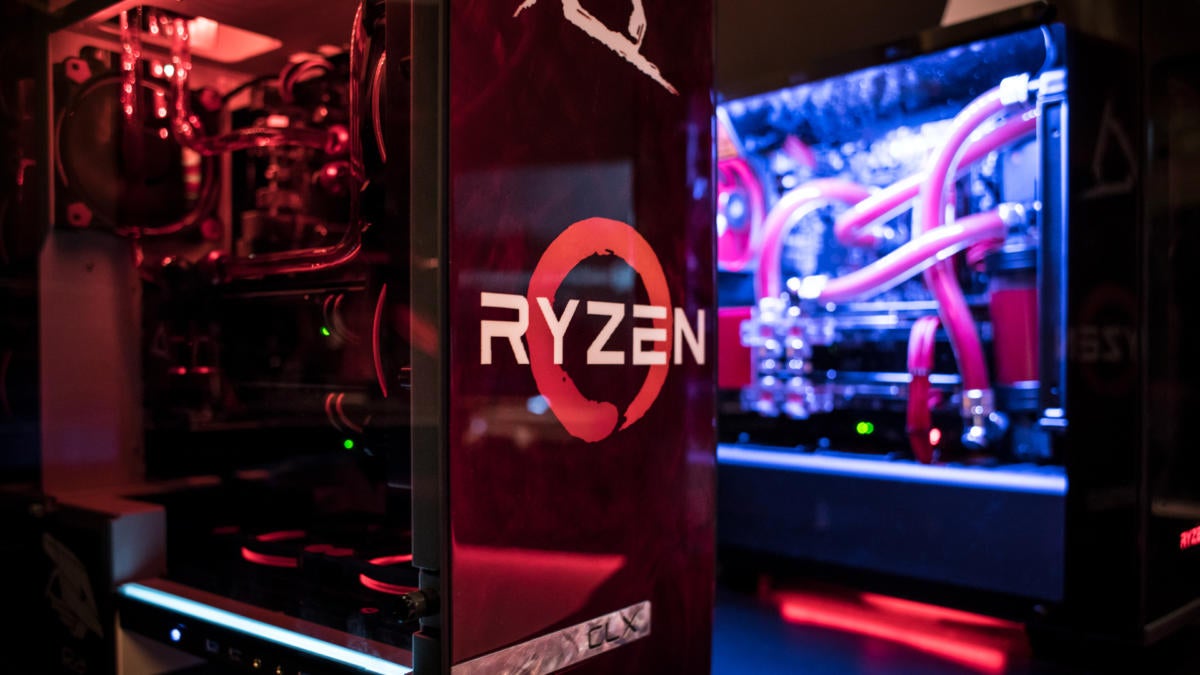 AMD's first Zen-based Ryzen chips are coming in March to high-end desktops. Systems and motherboards will be available right away, Lisa Su, CEO of AMD, said during an earnings call.
The first Ryzen chips will initially compete with Intel chips like Core i5 and i7, Su said. Eventually, AMD will release a full complement of Ryzen chips to take on all Intel desktop chips.
"What we'll see is some pent-up demand from them in the early launch," McCarron said. Some AMD loyalists who held off PC purchases will quickly pick up Ryzen chips for gaming desktops.
Following the initial rush, the word-of-mouth on Ryzen will ultimately determine if Intel desktop users start moving over to AMD chips.
AMD is expecting quick returns on Ryzen chips as the gaming market is exploding, Su said. AMD also plans to release its Vega GPU in the second quarter for enthusiasts, and it could be paired up with Ryzen chips.
Most gaming machines today have Intel's high-end Core chips. Gaming PC makers like Dell's Alienware and Falcon Northwest are dedicated to Intel chips. But if there's demand, those PC makers could offer Ryzen chips in gaming PCs.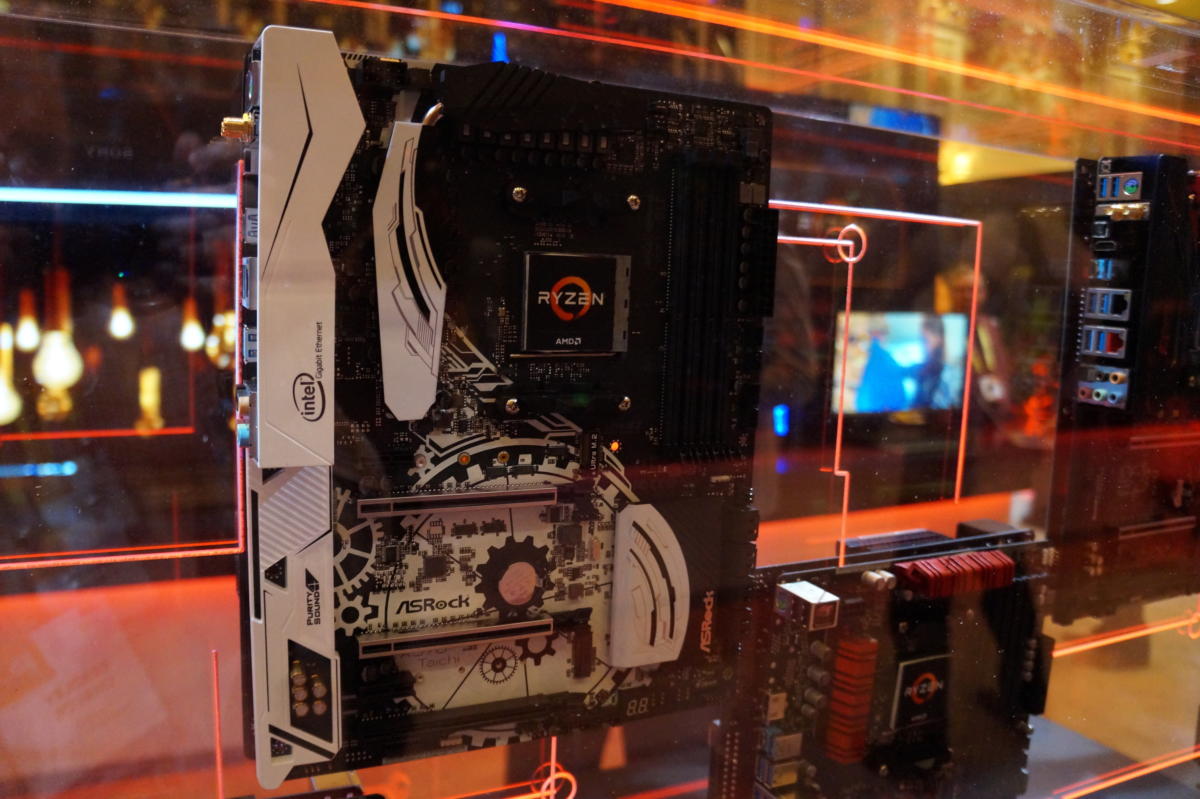 In the second half of the year, AMD will release Zen chips, code-named Raven Ridge, for laptops. It's more difficult to predict whether Zen will be a hit in laptops as pricing matters more than the components inside.
Raven Ridge's success also depends on PC makers. If major brands don't adopt the chips, AMD's chances of success diminish, McCarron said.
PC makers haven't publicly stated whether they will offer laptops with Raven Ridge chips, but a few will likely bite. HP, Dell, and Lenovo have been using AMD chips in more laptops and could be open to using Raven Ridge.
Raven Ridge is a strong product for high-end notebooks and 2-in-1s, but it could also be used in desktops, AMD's Su said. Su didn't share details about the GPU that will be integrated into Raven Ridge.
In between the desktop and laptop chips, AMD in the second quarter will ship the beefy Zen server processor code-named Naples, which will have up to 32 cores. The goal with Naples is to provide more threads, faster throughput, and more memory capacity in servers.
But AMD will be more conservative with Naples server chip shipments, partly because it'll be more difficult to topple Intel, which has a commanding server chip market share of more than 90 percent.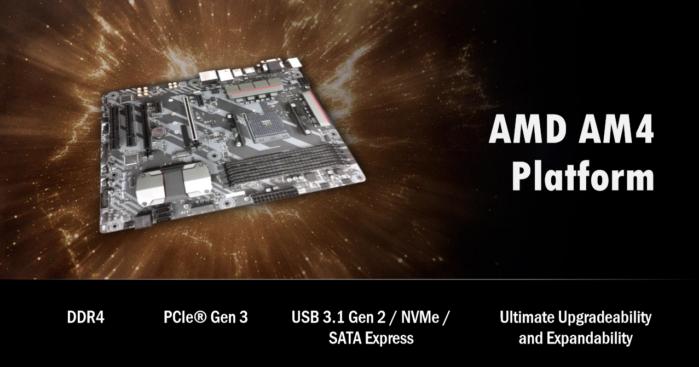 The server market will be "a little bit slower from design win to revenue ramp," Su said.
Su indicated AMD may compete on chip pricing with Intel to gain server market share. It worked with AMD's Opteron chips, which were considered a cheaper alternative to Xeon chips.
Zen-based chips for mobile devices like tablets and smartphones are not on the roadmap because the company is targeting higher-margin and higher-performance computing products.
In the longer-term roadmap, AMD is developing the Zen 2 and Zen 3 chips and is preparing to make chips using the 7-nanometer process. AMD has its chips made at GlobalFoundries, which has said it will make 7-nm chips by 2018. However, fab companies often don't meet targets for mass volume chip shipments on a new process.
Last week, Intel announced it will establish a pilot factory for 7-nm chips. Intel is currently making chips at the 14-nm process but will ship its first 10-nm chips, code-named Cannonlake, by the end of the year. The 7-nm chips will follow 10-nm parts.
AMD has fine-tuning its operational and technical capabilities and has set itself up for a strong 2017, building on the success of GPUs like Polaris, Patrick Moorhead, principal analyst at Moor Insights and Strategy, said in a research note. Moorhead was formerly employed by AMD.
"It's all up to AMD to flawlessly execute this year," Moorhead said.