You're probably aware that the chip inside your smartphone contains more computing horsepower than the systems that helped launch a man to the Moon. Intel's taken that in a slightly different direction: An Atom chip formerly used in smartphones and tablets now drives New Balance's latest RunIQ smartwatch.
Jerry Bautista, vice president and general manager of the New Business Group within Intel, said that the New Balance RunIQ fitness watch, which began shipping last week, contains a "Cloverdale Peak" chip inside of it. Specifically, that chip is part of the Z34XX family, Bautista said, which powered tablets and Intel's smartphone efforts in 2014.
"Powered" is the right word. Intel claimed that the original Z34XX family for tablets and smartphones had enough horsepower to run Asphalt 8, a fairly sophisticated 3D driving game for Android, iOS, and Windows phones. If the RunIQ ran the full Android OS rather than just the more limited Android Wear, you might be able to play some pretty hardcore games on a smartwatch.
Why this matters: Intel has rapidly diversified beyond just a PC company, as chief executive Brian Krzanich likes to remind us at public events. A year or so ago, Intel was making waves with partnerships with Luxottica, Fossil, and Opening Ceremony for a number of stylish, smart devices. What's interesting is that those devices were often powered by Intel's Curie or Quark, small low-power edge processors Intel designed as the engines of the Internet of Things. New Balance went a different route, opting for Atom's more powerful legacy and possibly trading off some battery life in return. Will Atom show up in other wearables, too?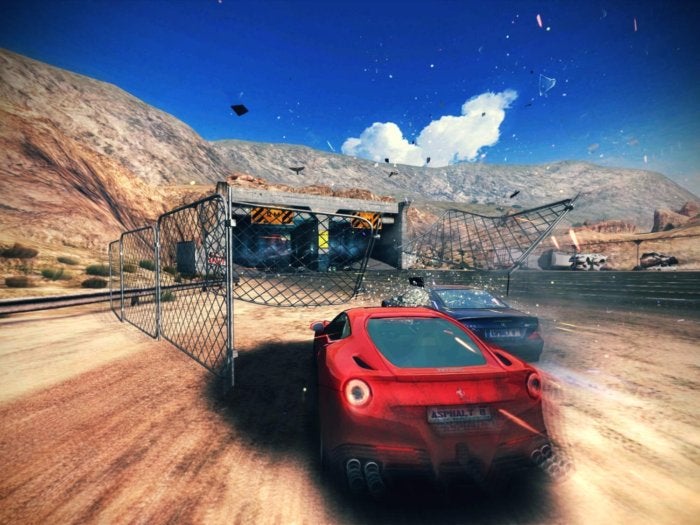 RunIQ: a rugged, waterproof fitness watch
New Balance's RunIQ doesn't necessarily look like a former smartphone chip is hiding inside of it, though the $299 fitness watch is decidedly chunky. Intel and New Balance ruggedized and waterproofed the watch to 5 atmospheres. Its battery life is rated at 24 hours, though just 5 with GPS tracking and its real-time optical heart-rate feature turned on. That's considerably less than what smartwatches like the Garmin Vivoactive line offer, however—or even the Basis Peak, which Intel began manufacturing in 2014, later recalling it after a sensor problem.
Otherwise, the RunIQ watch can store your music with 4GB of onboard flash storage, then stream it wirelessly via Bluetooth. It can't make calls, though it will display messages from a synced Android phone.
Behind its color AMOLED display, however, hides a surprisingly powerful Atom processor. According to Bautista, Intel repurposed and repackaged the Cloverdale Peak chip for RunIQ. The company isn't disclosing the exact specifications of the chip, though the related Z3480 gives some idea: the Z3480 is a dual-core, dual-threaded chip, running at a whopping 2.13GHz.
"It's a very, very capable platform," Bautista said of the Cloverdale Peak chip. "Android is very, very snappy on this device. There's no delay. It's a very good experience."
Bautista said Cloverdale Peak was a legacy of Intel's efforts in the smartphone business, which struggled without an integrated cellular radio. In 2016, Intel drastically cut its Atom line, essentially exiting the smartphone business.
So how in the world did Intel shoehorn a smartphone chip into a smartwatch? "Well, the good thing is that we do have very deep packaging expertise," Bautista said. "So for us, to take a piece of silicon, repackage it, move the I/O differently…is just something that we can do. And it gives more life to a product that is quite fine. Performance is great per watt. So why not? Why not just use that?"
Though Intel has seemingly prioritized Curie and Quark in recent years, Bautista said that Intel will pursue a hybrid strategy, repurposing older silicon like the Atom where it makes sense. Sometime, though, that's not good enough. "In a number of cases, you do have to build purpose-built silicon from the ground up," he said.