After nearly 20 years as a Mac user, I'm switching to a Windows PC—and I'm bringing you along for the ride.
In this series, my personal journey from Mac to PC will be your guide to the fundamentals of venturing forth from Apple's walled garden to the vast, teeming, and sometimes confusing world of Windows 10 computers. The topics I'm covering will include:
Desperate times
Despair drove me to switch from a Mac to a PC. I've used Apple computers since college, starting with a boxy, wee Apple Mac Classic II in a computer lab. It had a low-resolution monochrome display. And a floppy drive. Soon I bought a used PowerBook 100. From then on, I was committed, steadily working my way through PowerBooks, iBooks, MacBooks, a MacBook Air and MacBook Pros.
Fast-forward to now: I've come to rely heavily on Apple-exclusive software that syncs data with my iPad Pro, iPhone SE and my current computer—a 13-inch 2015 MacBook Pro Retina with 8GB of RAM, a 2.9GHz Intel Core i5 processor, and a 512GB SSD. My 400-film and 11,000-media collection lives in iTunes. I'm in deep.
Why I'm bailing on Macs
My beef with Apple is the lack of polish I've been seeing in the software over the past few years (don't get me started on the state of iTunes), and the amount of trouble I've had personally with the hardware since investing $2,700 for my current laptop. My workflow has been plagued by graphical glitches, slowdowns, and occasional refusal on the part of my ports to recognize external storage media. At times, my MacBook Pro has outright refused to boot. Heck, I couldn't get it to format an SD card if my life depended on it. Reinstalling MacOS has done nothing to sort out these issues, nor has restoring my system from a Time Machine backup.
Having paid extra for AppleCare, I've taken in my MacBook Pro several times to be serviced. A few months ago, an Apple tech replaced the entire bottom half of my computer with a new one—it cost less than hunting down an issue with the laptop's logic board, I was told. And yet, the thing still refuses to fulfill Apple's promise of 'it just works.'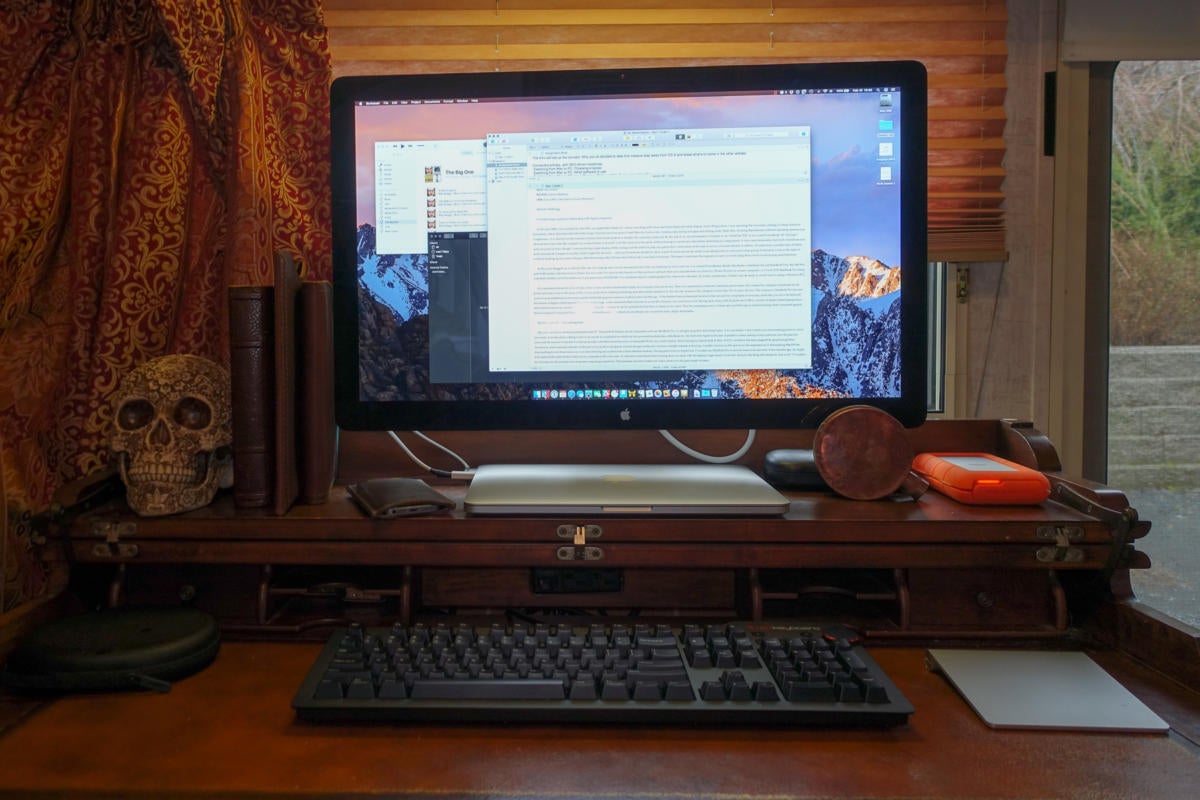 The experience has left me frustrated enough to be willing to step into the unknown and see how the other side lives. It's a sentiment echoed by a lot of folks online of late, amid concerns that Apple, as a company, has lost its way.
Apple once catered to creatives—hardcore power users in film and music production, desktop publishing, and other artistic endeavors. They valued the company's hardware for its performance and ease of use. But the last update to the company's iconic Mac Pro desktop was years ago. The company's MacBook Pro laptop line saw years of underwhelming incremental updates before being given a serious overhaul a few months ago.
If the feedback from professional reviewers and everyday users like you are to be believed, however, the release of Apple's latest laptops have done more to aggravate consumers than excite them in the way the company was once known for. Having done away with all ports save one for headphones and a few holes for Thunderbolt 3/Displayport 1.2 and USB-C connections, owners of Apple's latest have been forced to invest in a forest of dongles so they can continue to use their trusty peripherals. Also, the processing power of these new portable rigs is underwhelming when compared to similarly priced Windows 10 hardware, which is salt rubbed into an already raw wound for many Apple aficionados.
It's time to switch. I don't yet know where this journey will take me, but by the end, you and I both will have a well-informed opinion on whether it's worth it.