You might think an app launcher is a frivolous addition to your Windows desktop, but this tool offers big advantages over the Start menu or taskbar. Not only does it keep your favorite programs front-and-center for easy access, the best launchers also allow you to quickly find and open files, add calendar items to your to-do list, search the web, and more—all without ever touching your mouse.
Here are four of the best Windows 10 app launchers for increasing your productivity.
Launchy

This stalwart app remains one of the simplest launchers available. Once installed, Launchy requires no setup. Just open it with the keyboard shortcut Alt + Space, type the name of the app you want to open and click the appropriate one from the search results.
But Launchy can open more than just programs. You can use it to open files and folders, execute web searches, perform calculations, and even run shell commands. You can also customize its skins and expand its capabilities via several plugins.
Launchy is free to use.
RocketDock
Another launcher that's been around for several Windows versions, RocketDock takes its cue from the OS X dock. It's a transparent strip where you can pin shortcuts to your most accessed apps, folders, and files—just drag-and-drop to add them.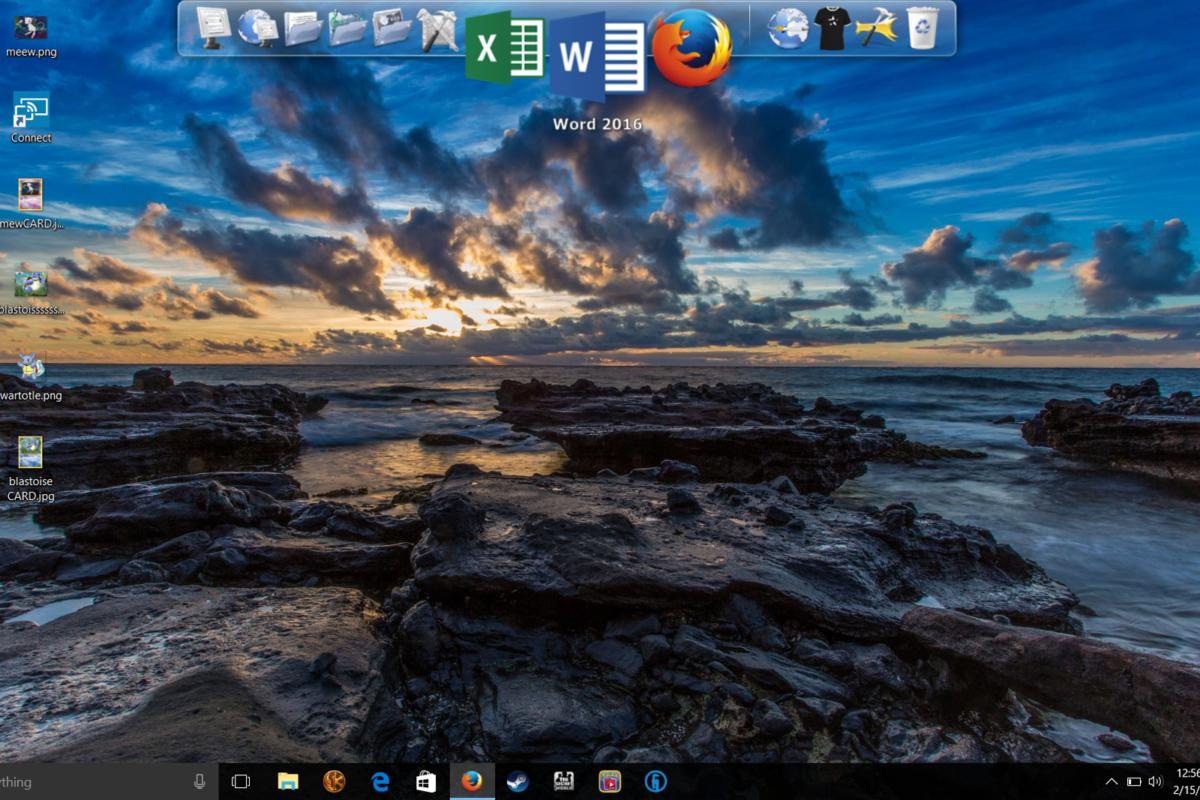 If your desktop is cluttered with shortcuts, RocketDock can be a life-changer. You can customize it, too, with a selection of skins, icon packs, and other add-ons from the developer site.
RocketDock is available for free.
ObjectDock
Like RocketDock, ObjectDock places an animated launcher on your desktop. Rather than a transparent toolbar, though, it uses a table-top graphic upon which your apps sit. You can add multiple docks to organize apps or folders into logical groupings and also configure docklets that fly out to display folders and files.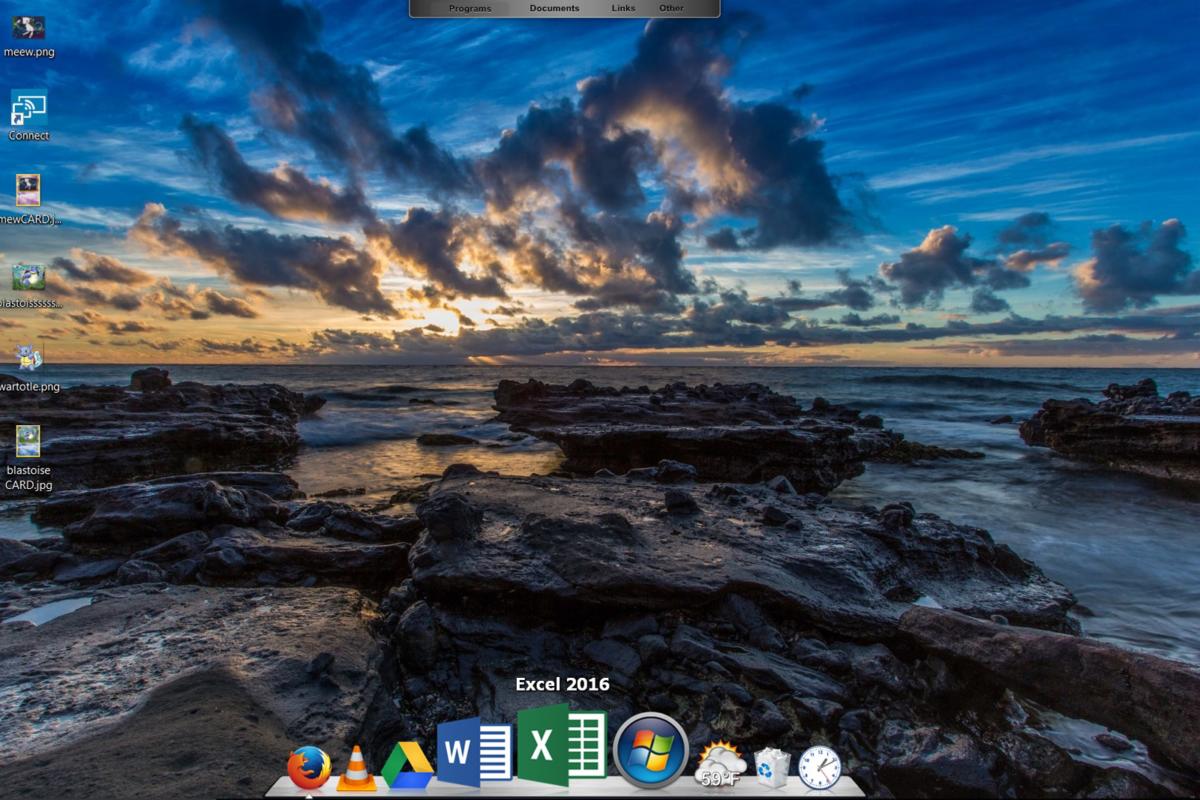 ObjectDock's basic design is fairly simple, but you can customize it with a variety of skins and backgrounds.
ObjectDock is free to use for 30 days, after which you must purchase a license for $10.
Executor
On the surface, Executor is a simple launcher that sits in the Windows taskbar. You click it, type the name of the app, folder, or file you want, and Executor opens it. You can also assign keywords to apps for quicker searching.
You could stop there if you wanted and still reap huge productivity dividends. But Executor has more up its sleeve. Using the same keyword method, you can use it to shut down or restart your computer, reveal your clipboard history, grab your IP address, and more. Admittedly, Executor isn't much to look at, but what it lacks in visual appeal it makes up in productivity power.
Executor is available for free.