The expected showdown between Radeon Vega GPUs and the GeForce GTX 1080 Ti at GDC on Tuesday won't be a showdown after all. New technical details about AMD's hotly anticipated enthusiast-class graphics cards were almost nowhere to be found during the company's "Capsaicin & Cream" livestream—though Radeon head Raja Koduri did reveal that the brand name for Vega GPUs will indeed be "Radeon RX Vega," rather than RX 490 or RX 580.
What a tease.
Koduri also showcased a brief Deus Ex: Mankind Divided demo that suggested that Vega's high-bandwidth cache controller can increase average and minimum frame rates by 50 and 100 percent, respectively, in memory-limited games. Impressive! Another quick demo with AMD's TressFX technology revealed that Vega's rapid packed math feature could double compute rates, which let the demo render twice as many hair strands as a Vega system with RPM disabled.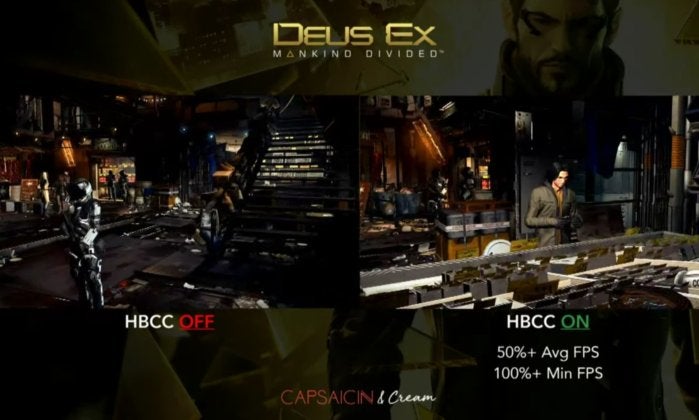 Getting technical
But the majority of the event focused on the sort of nitty-gritty technical details befitting a Game Developers Conference—though some of the announcements benefit everyday gamers, too.
Most notable is a new technology deal with Bethesda, the publisher of Doom, Fallout, The Elder Scrolls, Dishonored, and more. While partnerships between graphics companies and developers have typically involved just a single, specific games, AMD's deal with Bethesda spans multiple games across a range of series. The crux is primarily to implement Vulkan, the open DirectX 12 alternative that rose from the ashes of AMD's Mantle technology, as well as "the computing and graphics power of AMD Ryzen CPUs [and] Radeon GPUs."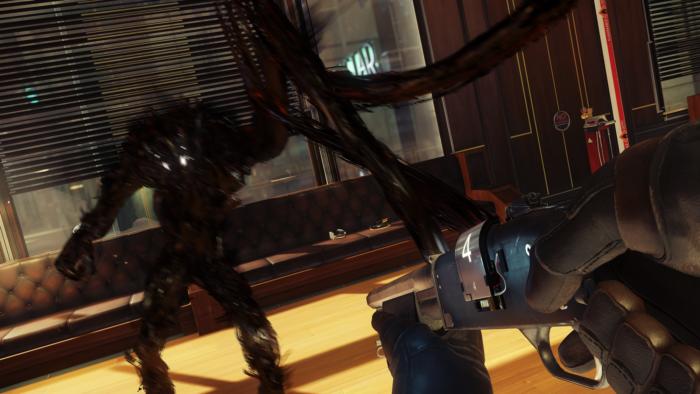 Bethesda's id Software worked closely with AMD to implement Vulkan and other technologies in Doom, and the results were nothing short of spectacular. It's tantalizing to think of that technical expertise potentially supercharging Bethesda's other series. We'll have to see how it shakes out; no additional specifics were announced, though earlier this month rumors of Vega being tied to Bethesda's ambitious Prey surfaced.
Radeon's also fueling a more affordable rival to GeForce Now for PCs. LiquidSky, like GFN, allows you to stream full-blown PC games from its cloud servers to any PC, Mac, or Android device—even ones that couldn't otherwise play games. And soon those servers will rely on Radeon Vega graphics, AMD announced, both to deliver higher performance and to split the capabilities of a single GPU among several users.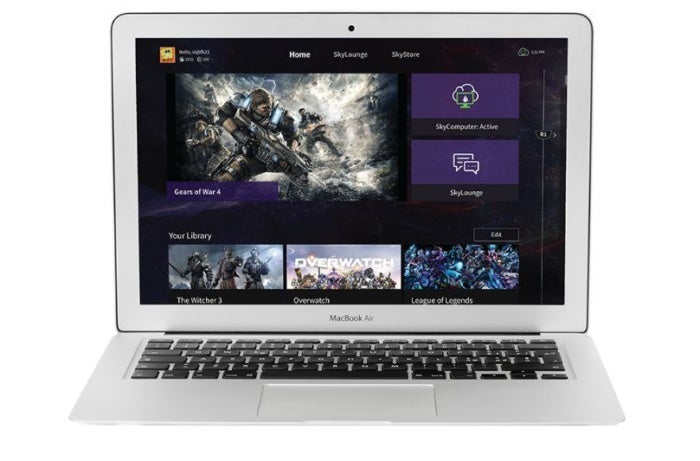 The rest of the announcements revolved around virtual reality. First, AMD's unlocking some nifty VR technology tricks. Most notable is support for the HTC Vive's async reprojection: This works somewhat similarly to the Oculus Rift's Asynchronous Timewarp to reduce nausea-inducing judder when a game's frame rate drops below 90 frames per second.
Mentioned in this article
HTC Vive
Nvidia graphics cards have supported async reprojection since the tech launched last November, but AMD needed to unlock new hardware features in Radeon cards. Whereas the Rift's Timewarp utilizes the dedicated asynchronous compute engine hardware inside Radeon cards, the Vive's async reprojection leans on graphics threads, and AMD's implementation relies on ultra-fast preemption and context switching between those threads. Look for it to release sometime in March.
AMD is also adding support for forward rendering in virtual reality in version 4.15 of Epic's widely used Unreal Engine 4, because standard deferred rendering has a performance cost and doesn't work nicely with MSAA antialiasing in VR. UPDATE: To clarify at AMD's request, this is Epic's technology. AMD worked with Epic to enable the feature on Radeon hardware.
Finally, some new virtual-reality games were exclusively revealed during AMD's livestream, with the developers of each praising Radeon's new forward-rendering technology. Sprint Vector, a new game by Survios, the creators of the wildly popular Raw Data, introduced a "unique intelligent fluid locomotion system"—a whole new way of moving in VR. Also on display: Overrun, an expansion for the ROM: Extraction game developed by a squad of Call of Duty veterans, and Reaping Rewards, a VR experience by Limitless Studios that explores "the emotional choices of a young Grim Reaper as you learn about life and death from your mentor."
Hardware enthusiasts definitely won't be left hanging at GDC 2017. During last week's Ryzen launch event, AMD showed the first-ever Vega graphics card running in the wild. And it looks damned near certain that Nvidia will reveal the long-awaited GTX 1080 Ti at its own event later tonight, before those long-awaited Ryzen processors hit the streets on March 2.
Editor's note: This article was updated to include Vega brand info.