The future of HP's Elite x3 Windows phone made a quiet appearance at Mobile World Congress in Barcelona.
The company publicly showed off new accessories for the current model, which is barely a year old and still busy setting itself up as an essential business tool.
Meanwhile, tucked into a glass case near the back of HP's booth with no labels of any kind, a large phone, nested in the existing Dock accessory, spun slowly on a small platform.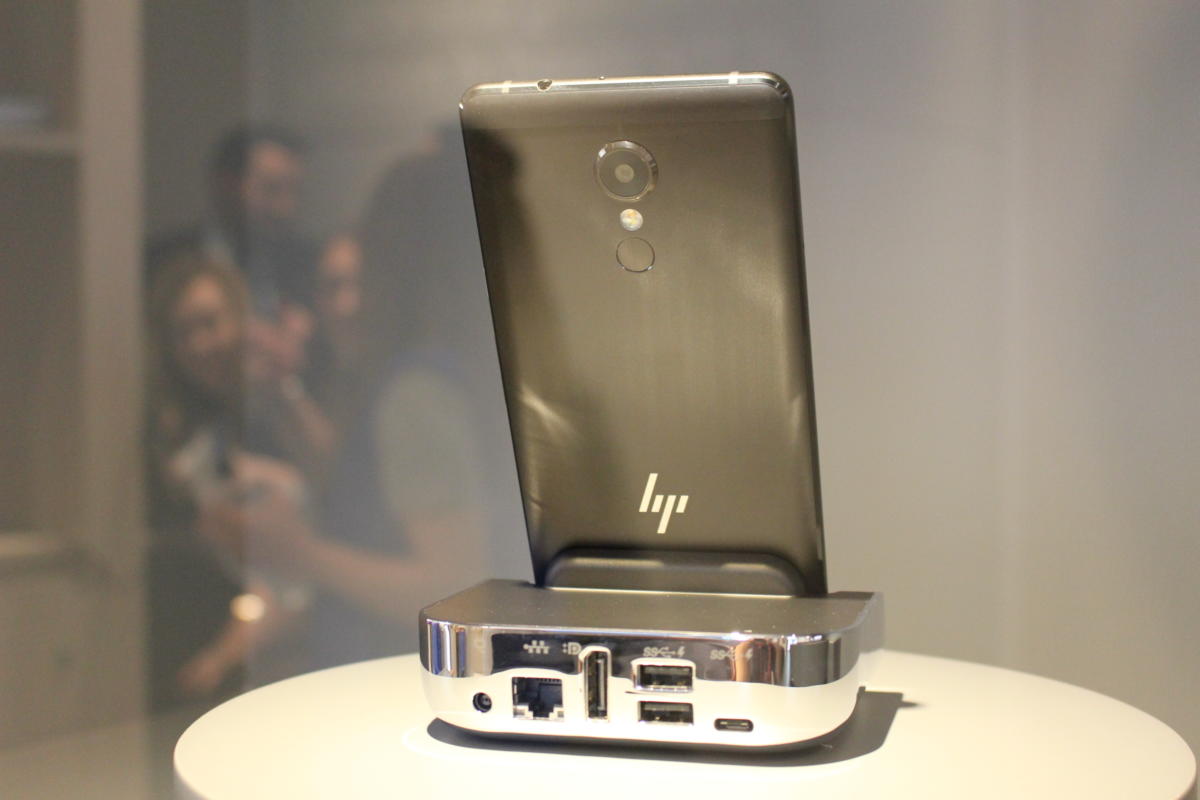 An HP spokesperson confirmed, "this is an example of how we see future iterations of the x3 platform." No further information was provided.
Close observation through the glass suggested some possible differences from the current Elite x3:
The front camera moved: In the concept we saw, the front camera's lens appears to be on the left side of the display (see primary image above).
In the original Elite x3, shown below, you can see the front camera's on the right side of the display.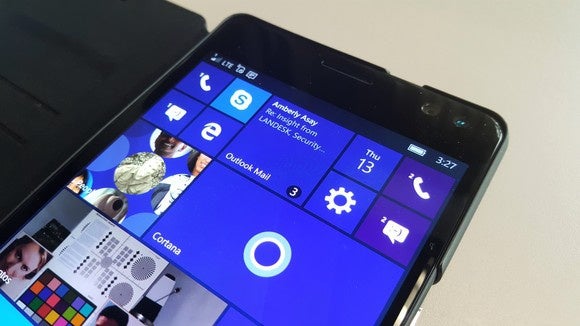 Thinner bezel: Also, see how tall the top bezel is in the current Elite x3, shown above? We zoomed into the top bezel area on the concept phone and think it looks a lot thinner on the top and the sides.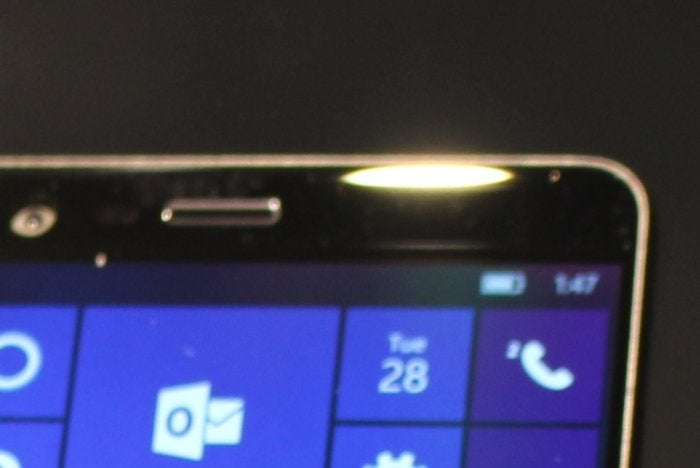 Speaker missing in action? We also noticed no shiny Bang & Olufsen speaker grille along the bottom of the phone, although it's possible HP didn't bother to build it into a concept.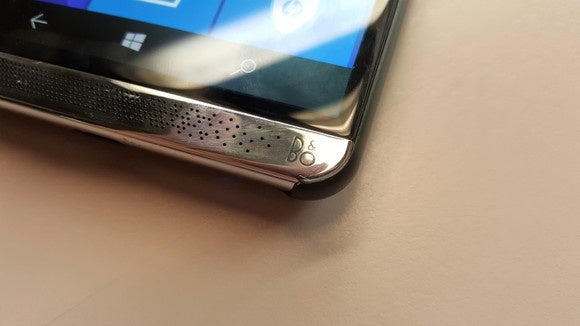 What are those things on the top? This close-up shot of the top of the concept phone shows two short crosspieces that could possibly indicate a new antenna implementation. There's also a little divot neat the middle that, if this were much older tech, I'd poke with the end of a paper clip to reboot the system. Or it could be a random manufacturing variance.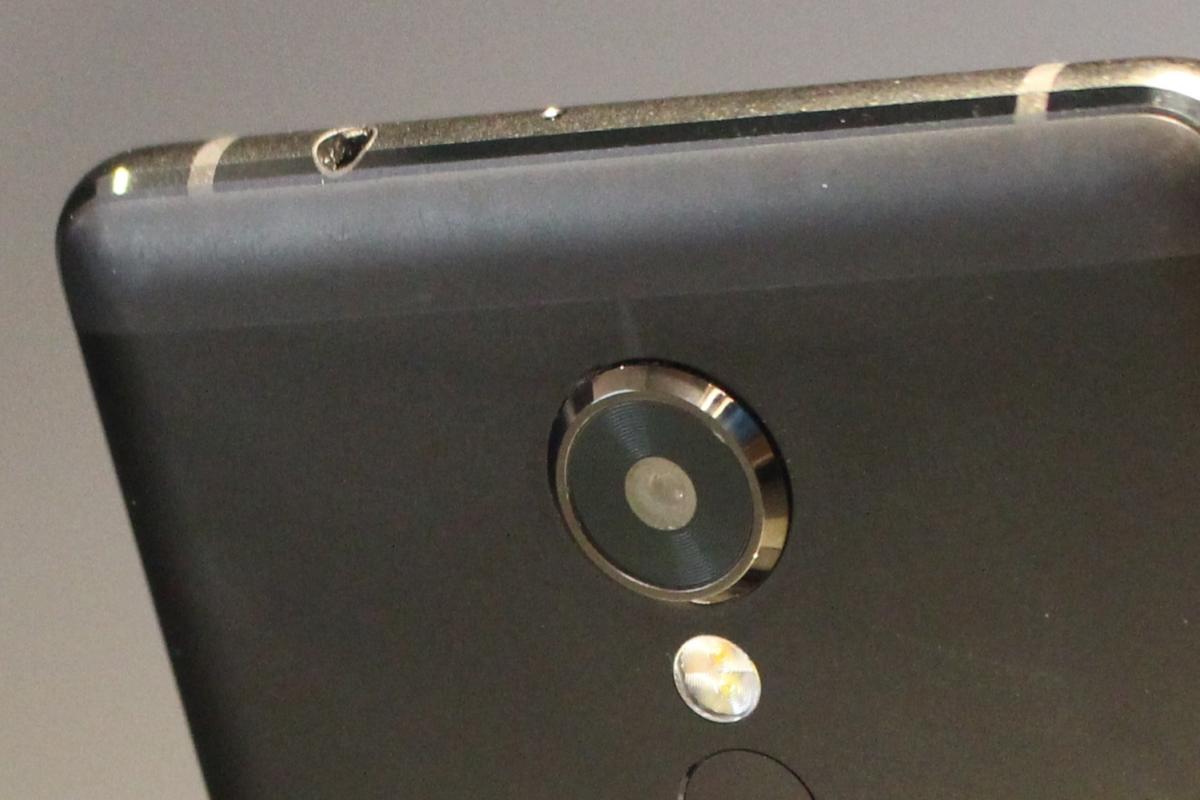 A profile shot of the concept shows an extremely thin phone, though obviously we weren't able to measure it.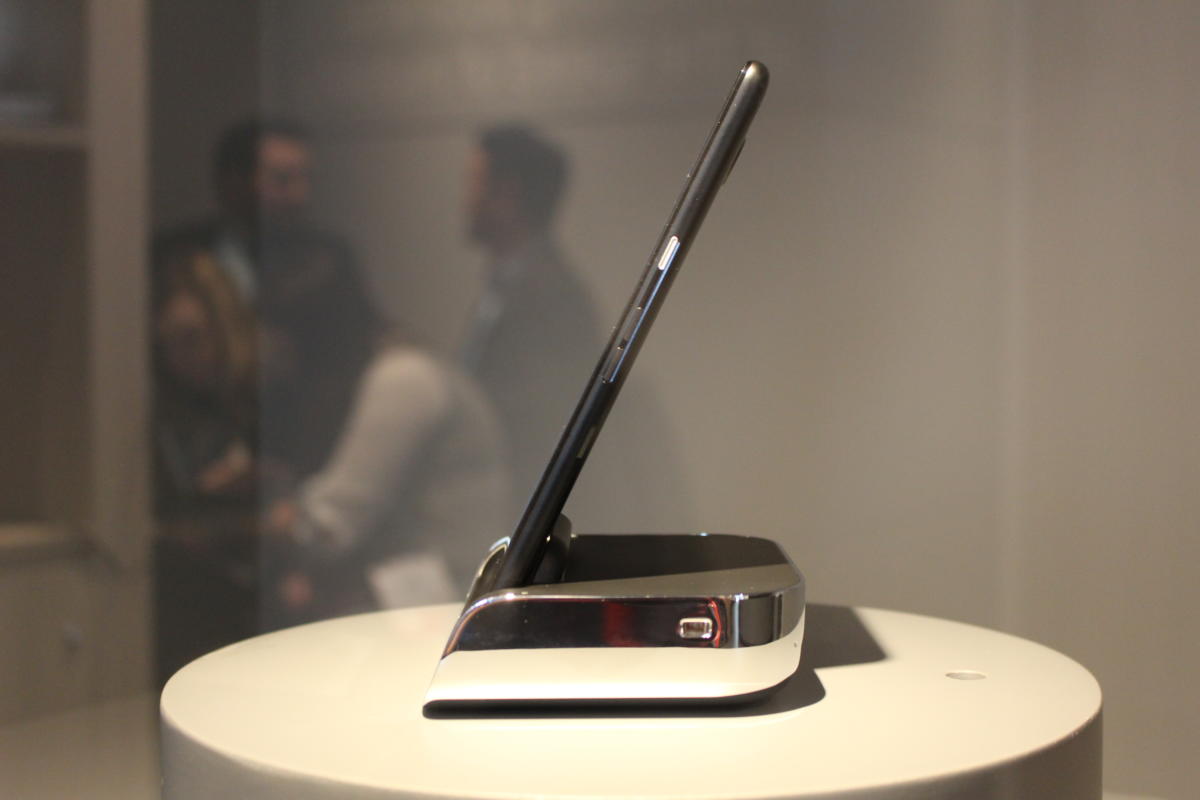 This phone is a concept that we couldn't touch or discuss. We have so many questions: Is it taller or thinner than the original? Is the processor going to be the new Qualcomm Snapdragon 835? (The original Elite x3 uses the Snapdragon 820.) Is the rear camera going to improve (in our review of the original, it was one of the few disappointments)? Will it come in more colors? Will it cost less?
Frustratingly, we don't know how this model will evolve toward the final version. But the fact that there is a concept shows that while many think Windows phones don't have a future, HP seems to think otherwise.