At first glance, you may mistake the small circular machine at Ford's Mobile World Congress booth for a Rumba. But you would be wrong. It's called the Carr-E, and is one of Ford's prototypes for a future personal mobility vehicle.
The Carr-E is the brainchild of Kilan Vas, a Ford systems engineer based in Cologne, Germany. Vas built Carr-E as part of Ford's "Last Mile Mobility Challenge." The competition asked employees to come up with an electric prototype that would make commuting easier in places where a car is not permitted or impractical. Carr-E was one of the finalists.
About the same size as a tire, Carr-E is meant to fit in the trunk of a car. It can carry a load of up to 120 kilograms at a max speed of 11km/hr and has a range of 22 kilometers, which should be plenty of juice to get you through the last leg of your journey. It's also possible to put Carr-E into "drone mode" and have it follow you around, something that might be useful when you have heavy luggage.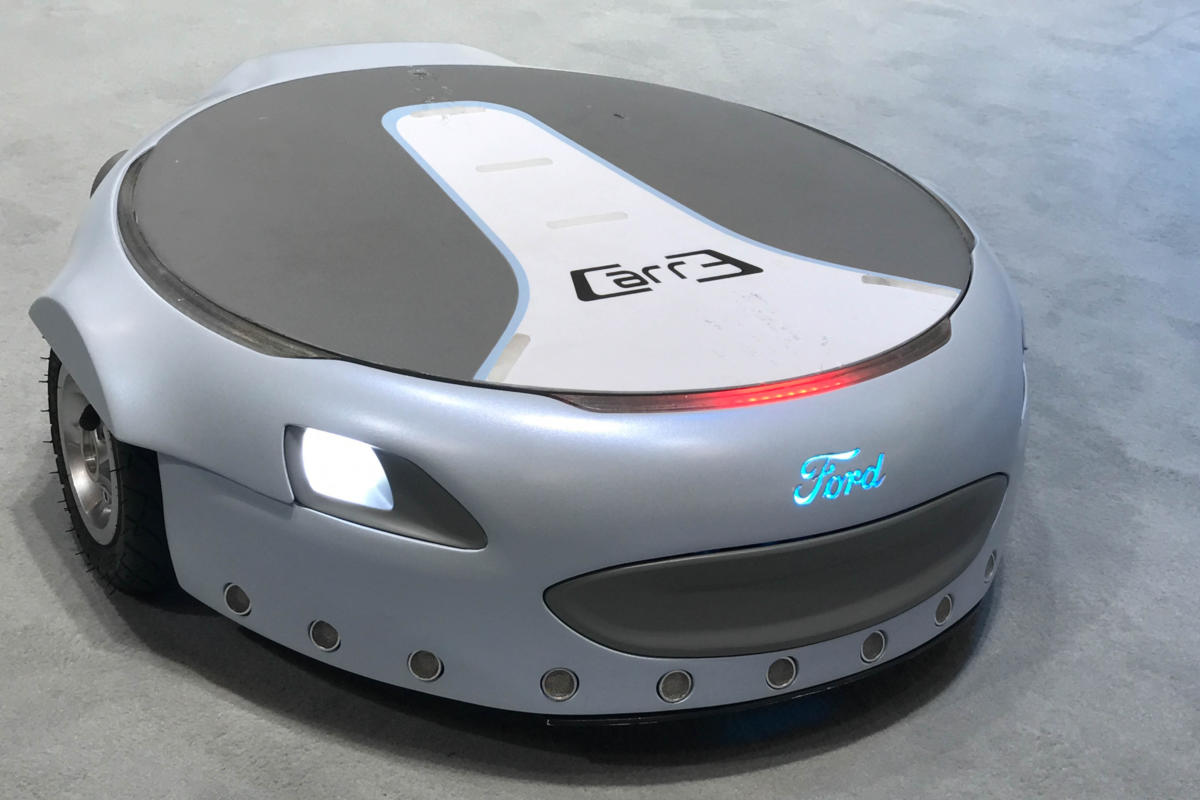 Also featured at Ford's "City of Tomorrow" booth was the TriCiti, a folding electric tricycle and another finalist of the Last Mile Mobility Challenge. Like Carr-E, TriCiti can also be ridden or used to carry goods.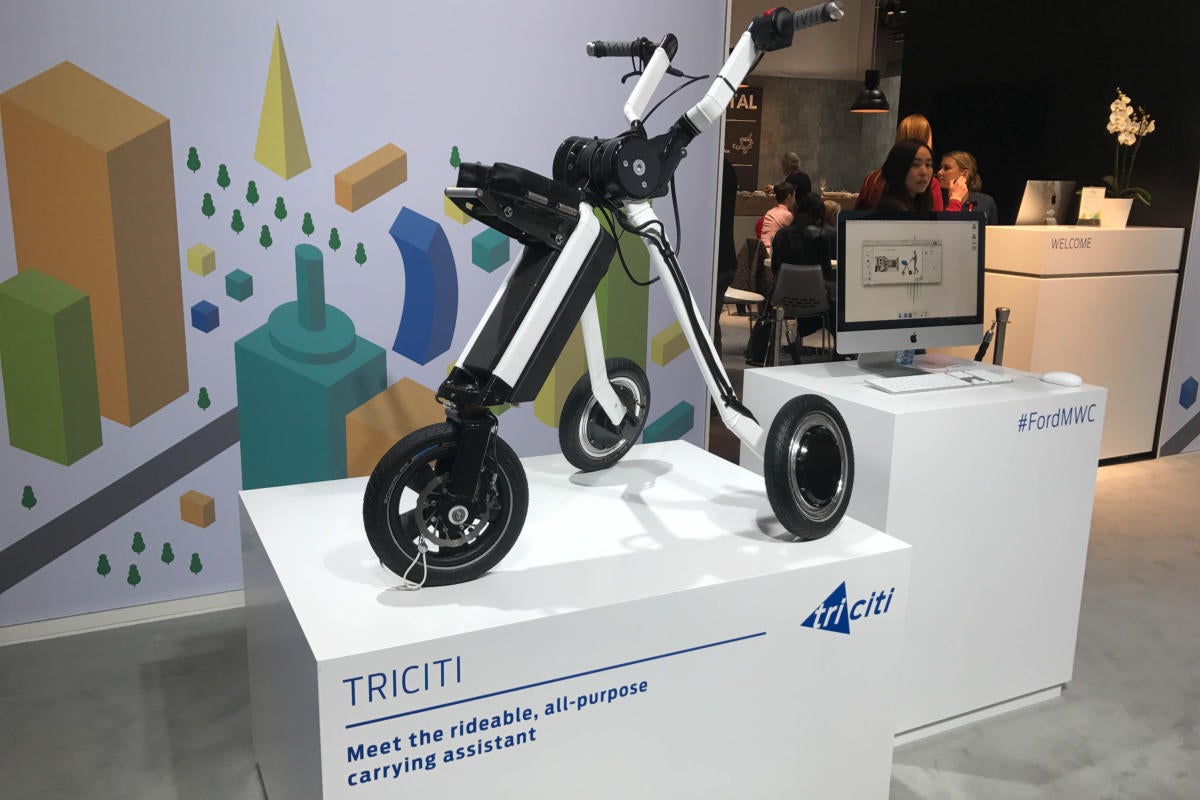 But what garnered the most attention at Ford's booth is a demo the company called "Autolivery." Users were strapped into a VR headset and watched as a self-driving van and a drone worked together to deliver the last forgotten ingredient at a dinner party.
Ford isn't the only carmaker trying to expand to last mile mobility solutions. At CES in January, we got a chance to test out Honda's self-balancing Uni-Cub, which will get you to your destination at about 6.4 kilometers per hour.