We loved the latest HP Spectre x360 13 when we reviewed it in December. Compared to the first iteration, it's lighter, a little bit narrower (in a good way), and thinner. And right now at Best Buy, it's also a little bit cheaper.
The newest HP Spectre x360 is currently on sale for $1,049. That's still a hefty sum, but it's cheaper than the $1,200 sticker price and lower than prices we're seeing elsewhere.
For that money, you get one heck of a laptop. It's rocking a 2.7GHz, dual-core Intel "Kaby Lake" Core-i7-7500U, 8GB RAM, and a 13.3-inch 1080p touchscreen. As you'd expect from HP's x360 models, this is indeed a 2-in-1 that can fold back into tablet mode. It's pretty light too at just under three pounds.
For storage, you've got a 256GB SSD, and there are two Type-C ports that do double duty as USB 3.1 10Gbps and Thunderbolt 3 ports. There's also one USB 3.1 standard port for your old-fashioned equipment.
One thing this PC also has—that it didn't when we reviewed it—is a stylus for using with Windows Ink. There's also Windows Hello support and pretty impressive battery life, lasting just over nine hours in our tests playing a 4K movie on a loop.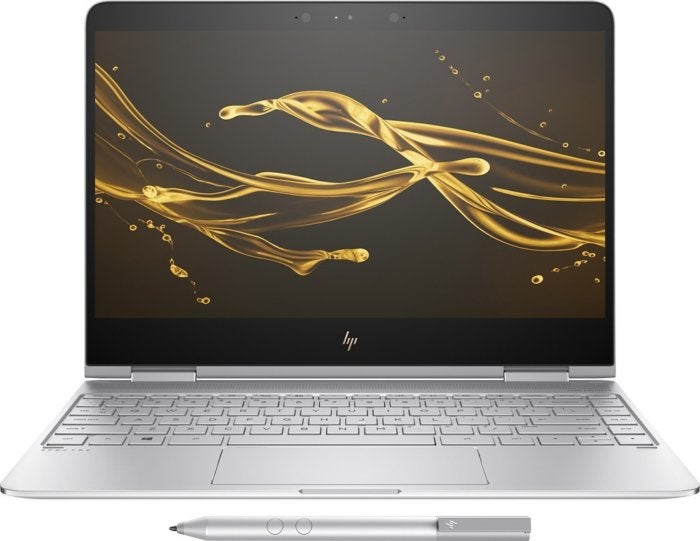 [Today's deal: HP Spectre x360 13 (newest edition) for $1,049]
Note: When you purchase something after clicking links in our articles, we may earn a small commission. Read our affiliate link policy for more details.
Ian is an independent writer based in Israel who has never met a tech subject he didn't like. He primarily covers Windows, PC and gaming hardware, video and music streaming services, social networks, and browsers. When he's not covering the news he's working on how-to tips for PC users, or tuning his eGPU setup.