We loved the latest HP Spectre x360 13 when we reviewed it in December. Compared to the first iteration, it's lighter, a little bit narrower (in a good way), and thinner. And right now at Best Buy, it's also a little bit cheaper.
The newest HP Spectre x360 is currently on sale for $1,049. That's still a hefty sum, but it's cheaper than the $1,200 sticker price and lower than prices we're seeing elsewhere.
For that money, you get one heck of a laptop. It's rocking a 2.7GHz, dual-core Intel "Kaby Lake" Core-i7-7500U, 8GB RAM, and a 13.3-inch 1080p touchscreen. As you'd expect from HP's x360 models, this is indeed a 2-in-1 that can fold back into tablet mode. It's pretty light too at just under three pounds.
For storage, you've got a 256GB SSD, and there are two Type-C ports that do double duty as USB 3.1 10Gbps and Thunderbolt 3 ports. There's also one USB 3.1 standard port for your old-fashioned equipment.
One thing this PC also has—that it didn't when we reviewed it—is a stylus for using with Windows Ink. There's also Windows Hello support and pretty impressive battery life, lasting just over nine hours in our tests playing a 4K movie on a loop.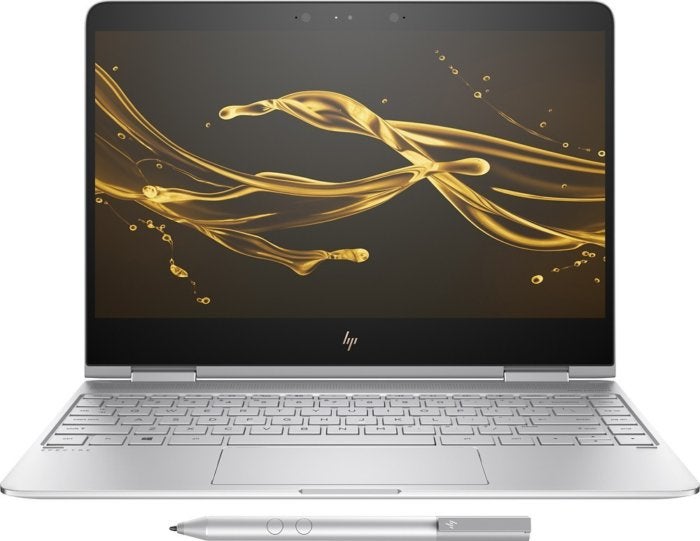 [Today's deal: HP Spectre x360 13 (newest edition) for $1,049]