It's not Game of the Year caliber, but if you want to have fun with a third-person shooter/looter, it's hard to go wrong with Ubisoft's Tom Clancy's The Division. The Microsoft Store is currently selling a 1TB Xbox One bundled with The Division for $229.
The bundle features the console, the game, an Xbox One wireless controller, and a 14-day trial for Xbox Live. The Microsoft Store is also offering a second game for free at the time of purchase. The free choices include Watch Dogs, Just Dance 2016, Hasbro Family Fun Pack, Assassin's Creed Syndicate, and The Crew. There are also offers for $10 off an additional wireless controller, and $10 off a 3-month subscription to Xbox Live.
This 1TB console bundle usually goes for $349, which is currently the Best Buy price, while Amazon has slightly lower prices than that from third-party sellers. Neither retail outlet is matching the Microsoft Store's deal.
The deal also comes just as Ubisoft released the latest DLC for The Division called "Last Stand." First-time Division players don't need to worry about that just yet as there's a whole lot of game to get through first.
The best part of this deal is the 1TB storage capacity of the Xbox One. With some AAA games hitting 50GB, that terabyte will come in handy. And don't forget that Microsoft's new Play Anywhere program means some games will be playable on the PC and your game progress will carry over too. Unforunately,The Division is not a part of Play Anywhere.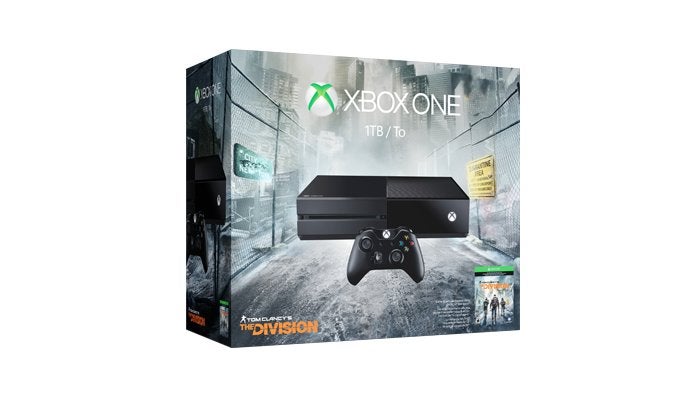 [Today's deal: Xbox One 1TB Tom Clancy's The Division bundle $229]