After a decade of fielding ho-hum FX-series processors, AMD's finally released its highly disruptive Ryzen chips, throwing down the gauntlet and challenging Intel's supremacy in high-end computing.
AMD's Ryzen chips include several CPUs, APUs, and CPU families of various levels of potency. What's more, Ryzen introduces a completely new motherboard platform, and the processors require different memory and coolers than their predecessors. There's a lot to sift through—so let's sift!
Here's everything you need to know about AMD's Ryzen.
Editor's note: This article is updated as new information about AMD Ryzen processors becomes available. The most recent update adds information from our Ryzen APU review in the next section. The 'What you need to upgrade' section now mentions BIOS updates that let existing motherboards support the APUs, as well as the new X400 chipset motherboards releasing with Ryzen+ chips in April.
Meet AMD's Ryzen CPUs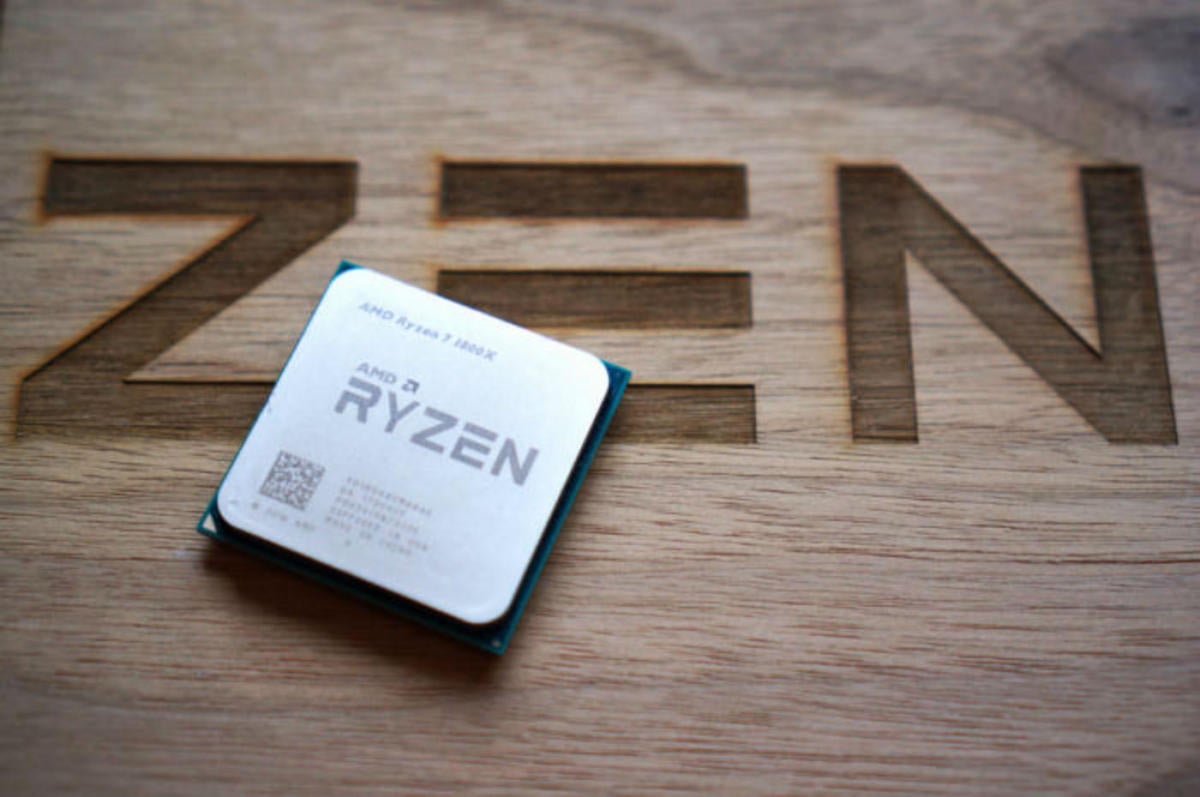 Let's begin with the stars of the show: the Ryzen chips themselves. We've got new info on the next generation, too.
Mentioned in this article
AMD Ryzen 7 1800X processor
AMD's mainstream Ryzen chips are split across three families. The top-of-the-line Ryzen 7 processors launched first, with 8 cores, 16 threads, and price points that undercut the comparable 8-core Intel Extreme Edition by a whopping $500. Sweet holy moly. The Ryzen 7 lineup consists of the $350 Ryzen 7 1800X, the $309 Ryzen 7 1700X, and the $299 Ryzen 7 1700 following permanent price cuts for many of AMD's CPUs at CES 2018.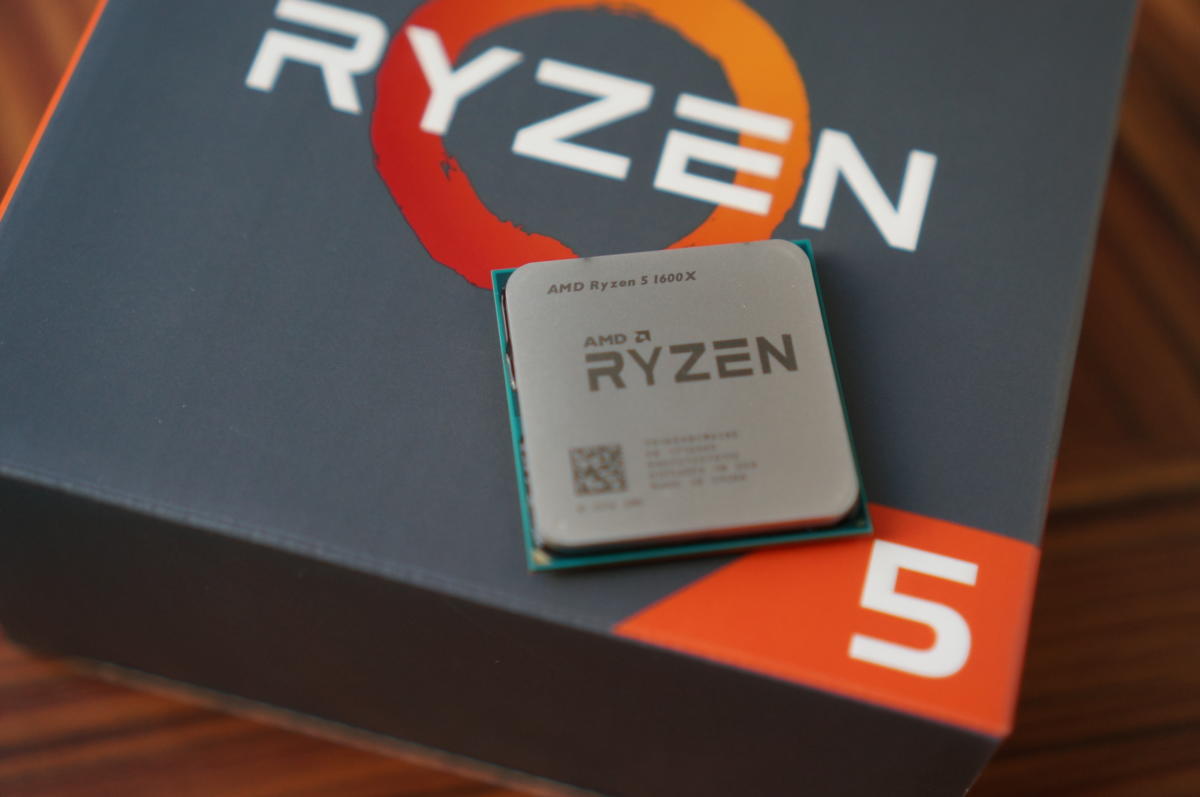 The more affordable Ryzen 5 series launched on April 11 with more variation among processors than you'll find in the 7 series, then also received some price reductions at CES 2018.
The $219 Ryzen 5 1600X is a 6-core, 12-thread processor capable of boosting to 4GHz, the same max speed as the Ryzen 7 1800X. The $189 Ryzen 5 1600 is a 6-core, 12-thread chip that tops out at 3.6GHz. The rest of the Ryzen 5 lineup consists of quad-core, 8-thread CPUs, with the $174 Ryzen 5 1500X hitting 3.7GHz with boost and the $169 Ryzen 5 1400 hanging between 3.2GHz and 3.4GHz.
Moving down to the mainstream Ryzen 3 lineup, the $109 Ryzen 3 1200 and $125 Ryzen 3 1300X are true quad-core 65W chips without hyperthreading, designed to battle Intel's dual-core (but hyperthread-enabled) Core i3 processors.
The Ryzen 3 1200's clock speeds hover between 3.1GHz and 3.4GHz, while the Ryzen 3 1300X hits 3.5GHz to 3.7GHz, and both come with AMD's Wraith Stealth cooler.
Nearly a year after Ryzen launched, AMD is preparing a new generation of chips. APUs that mix Ryzen CPU cores with Radeon Vega graphics cores hit February 12, 2018. The Ryzen 5 2400G ($169 on Amazon) packs four cores running at 3.6GHz to 3.9GHz with simultaneous multi-threading enabled, paired with 11 Vega compute units. The Ryzen 3 2200G ($99 on Amazon) has four cores without SMT, running at 3.5GHz to 3.7GHz, along with eight Vega compute units.
These chips game surprisingly well too, as PCWorld's Ryzen APU review shows. They're a solid option for PC gamers on a budget.
That's just the appetizer, though. A refined "Zen+" series of chips will launch in April, using a new 12nm manufacturing process rather than the current 14nm. The new chips will clock higher than Ryzen's first incarnation, and feature the newer Precision Boost 2 frequency control as well as an improved XFR2 clockspeed booster. Cache and memory improvements are also on tap.
These next-gen Ryzen APUs and CPUs will work with existing AM4 motherboards after a BIOS update, as well as new motherboards based on a fresh X400 chipset.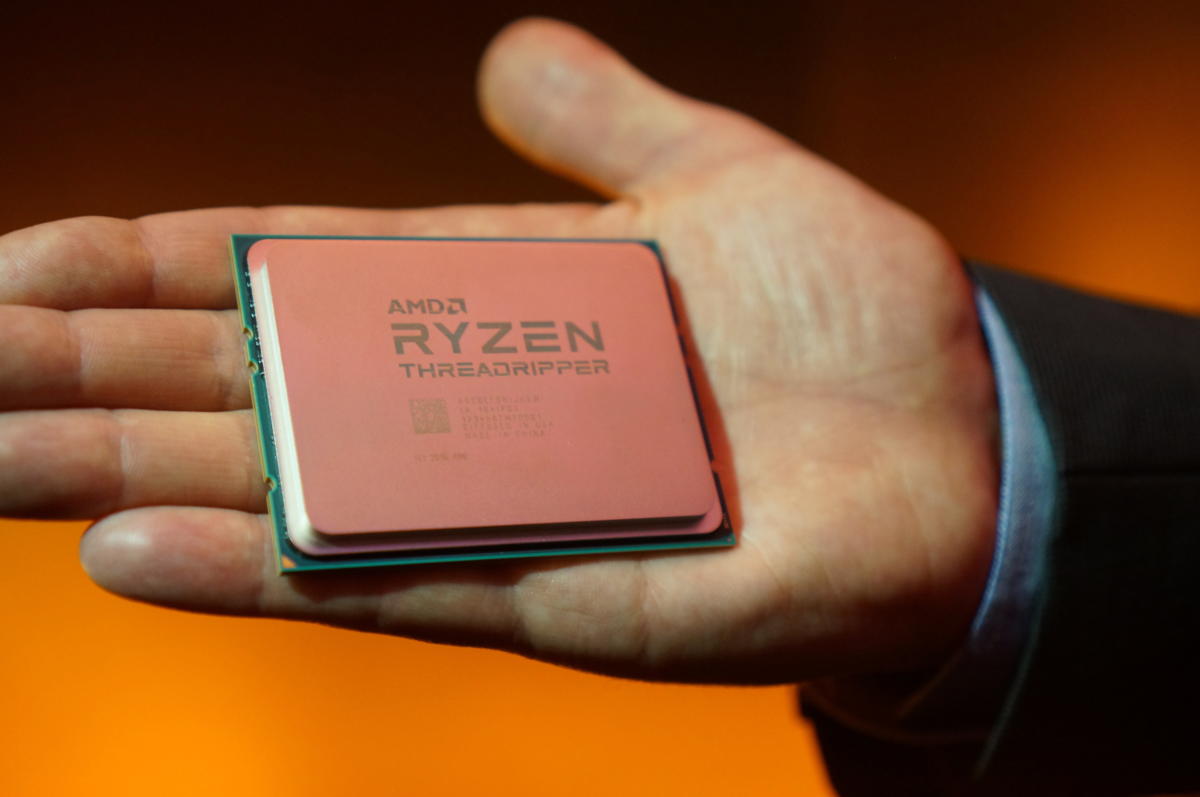 Mentioned in this article
AMD Ryzen Threadripper 1950X
Looking for even more oomph? AMD launched ferocious new Ryzen Threadripper CPUs for high-end desktop (HEDT) builds. There are three models, each offering 64 PCI-E lanes and an abundance of CPU cores and threads:
The $999 16-core, 32-thread 3.4-GHz Threadripper 1950X
The $799 12-core, 24-thread 3.5-GHz Threadripper 1920X
The $449 8-core, 16-thread 3.8GHz Threadripper 1900X
Threadripper's designed to battle Intel's powerful new Core i9 chips, which top out at 18-core models—but AMD's HEDT processors severely undercut Intel's Core i9 pricing. Check out PCWorld's Threadripper and Core i9 reviews to see what happens when two titans clash. Second-gen Threadripper chips are expected to release in the second half of 2018, AMD said at CES 2018.
Ryzen Mobile laptops started appearing in the third quarter in APU form, marrying Ryzen CPU cores with cutting-edge Radeon Vega graphics cores on a single chip.
Ryzen technologies
AMD imbued Ryzen chips with SenseMI technology consisting of separate parts: Pure Power, Precision Boost, Extended Frequency Range (XFR), Neural Net Prediction, and Smart Prefetch.
Pure Power measures hundreds of on-chip sensors to optimize temperatures and power use while maintaining performance.
On the flip side, Precision Boost offers fine-grained, automated frequency control that can nudge performance up by 25MHz increments (versus 100MHz for Intel) to boost performance without consuming more power.
Extended Frequency Range (XFR) can nudge clocks speeds past their official maximum if Ryzen detects advanced CPU cooling, such as liquid-cooling or liquid nitrogen, for your chip. At Ryzen's launch XFR only adds a paltry 100MHz overclock in chips.
Neural Net Prediction examines your usage and "primes your processor to tackle your app workload more efficiently."
Smart Prefetch works hand-in-hand with Neural Net Prediction, identifying how your applications behave and preloading data that it expects you to need for faster performance.
Every AMD Ryzen processor can also be overclocked with a compatible motherboard. Chips with an "X" designation at the end support SenseMI's Extended Frequency Range technology more than the others. The Ryzen 1600X, 1700X, and 1800X can boost an extra 100MHz and the Ryzen 5 1500X can add 200MHz to its top speed, while non-X CPUs have the potential for a mere 50MHz boost.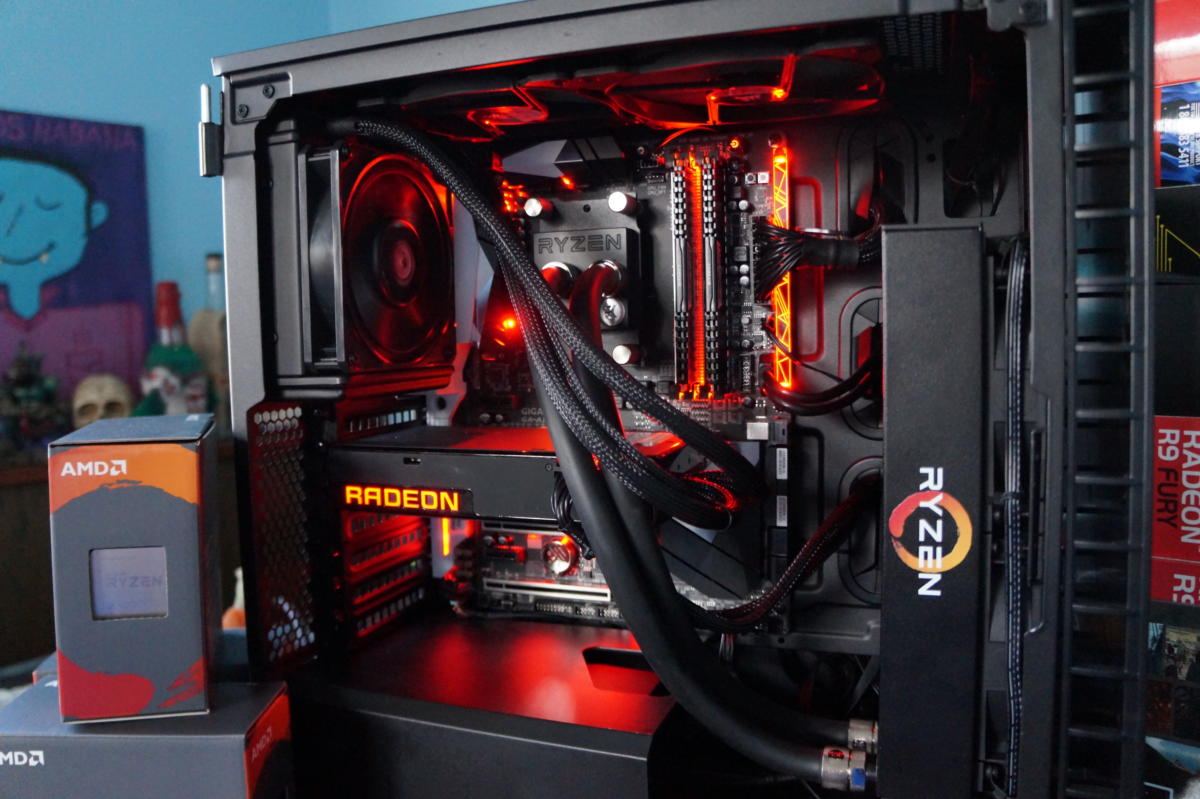 Ryzen performance
So how does it all work in practice? Well. Damned well.
PCWorld's exhaustive AMD Ryzen 7 review compared the $500 Ryzen 7 1800X and $330 Ryzen 7 1700 against their FX predecessors and Intel's latest, greatest chips. AMD's chips went blow-for-blow or outright bested the $1,050 Core i7-6900K—Intel's cheapest 8-core, 16-thread processor at the time—in every content-creation and productivity task we threw at them, giving Ryzen downright outrageous price-to-performance value for folks who need more cores.
Mentioned in this article
AMD Ryzen 5 1600X Processor
The 6-core Ryzen 5 1600X usurps Intel's unlocked Core i5 as the new mainstream computing champion, as PCWorld's Ryzen 5 review shows. Intel responded by releasing 8th-gen Core processors with six cores, and it's a beast, too.
Gaming performance is a bit more complicated. Benchmarks revealed that while Ryzen isn't bad at gaming whatsoever, it definitely lags behind Intel processors—even older ones—in raw frames per second in some games. That disparity's most pronounced when you're using modest graphics cards at 1080p resolution, or on a monitor with an especially high refresh rate.
That said, the CPU gaming performance gap is felt less if you toss in more potent GPUs and crank the graphics and resolution to higher levels, since that effectively moves the system's gaming bottleneck from the processor to your graphics card. Ryzen 5's raw gaming performance is much closer to Intel's Core i5 gaming performance, as well. The disparity's mostly felt when comparing Ryzen 7 chips against Intel's flagship quad-core, the speedy Core i7-8700K.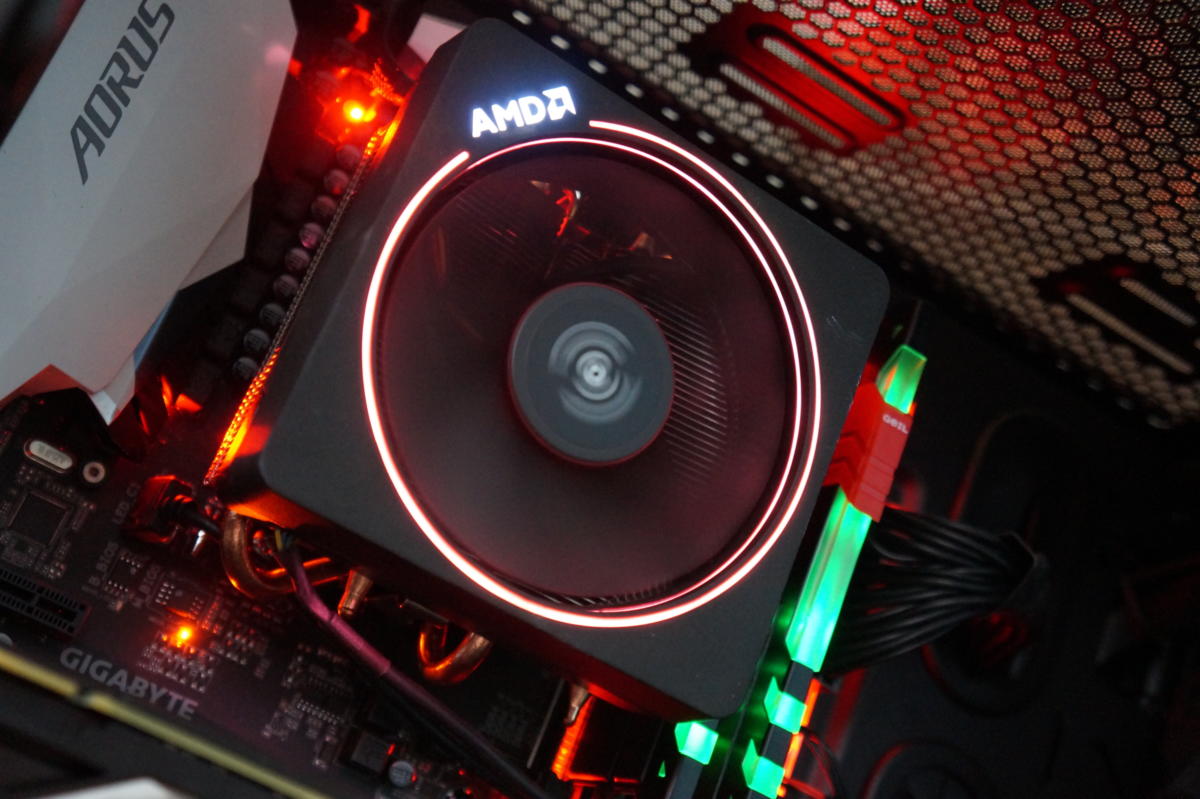 AMD says gaming performance "will only get better" over time as more game developers optimize their titles for Ryzen. Not-so-coincidentally, AMD also announced a partnership with Bethesda the same week Ryzen launched, designed to implement the low-level Vulkan graphics API in multiple game. Early Ryzen-specific game optimizations have indeed greatly boosted performance, and AMD's seeded hundreds of developers with Ryzen kits. Games released going forward seem more likely to account for Ryzen's architecture out of the gate.
The Ryzen APUs with Radeon Vega graphics deliver shockingly good gaming on a budget.
Overclocking Ryzen chips can also provide significant performance increases in gaming. AMD's even released a powerful, yet easy to use overclocking tool for the new chips. Check out PCWorld's guide to Ryzen Master to dive into the performance-boosting, heat-increasing world of overclocking.
Streamers and YouTubers will no doubt appreciate Ryzen's extra cores, as well. Ryzen 7's major niche is productivity and content creation tasks.
Finally, all Ryzen chips also support business-grade ECC memory out of the box—though it hasn't been validated on the initial wave of consumer motherboards.
Next page: What you need to upgrade to Ryzen, performance tips and tweaks
What you need to upgrade for Ryzen
Speaking of motherboards, you'll need a new one for Ryzen. AMD's ditching its old platforms and unifying its processors around motherboards using the new AM4 socket.
Ryzen motherboards drag AMD systems into the current era, with support for modern amenities such as 10Gbps USB 3.1 gen. 2 ports, NVMe storage, M.2 SSDs, et cetera. There are several different chipsets available for AM4 motherboards that can significantly affect your system's features, however. For example, A320 motherboards won't let you overclock your processor, while multiple graphics cards are only supported by X370-based motherboards. Be sure to read PCWorld's guide to AMD Ryzen motherboards for a no-nonsense breakdown of what each AM4 chipset offers.
New AM4 motherboards based on a fresh X400 chipset will launch alongside Ryzen+ CPUs releasing in early 2018. Details are unknown, and the new processors will also work on existing AM4 motherboards after a BIOS update. All major motherboard vendors released BIOS updates to support AMD's Ryzen APUs at launch.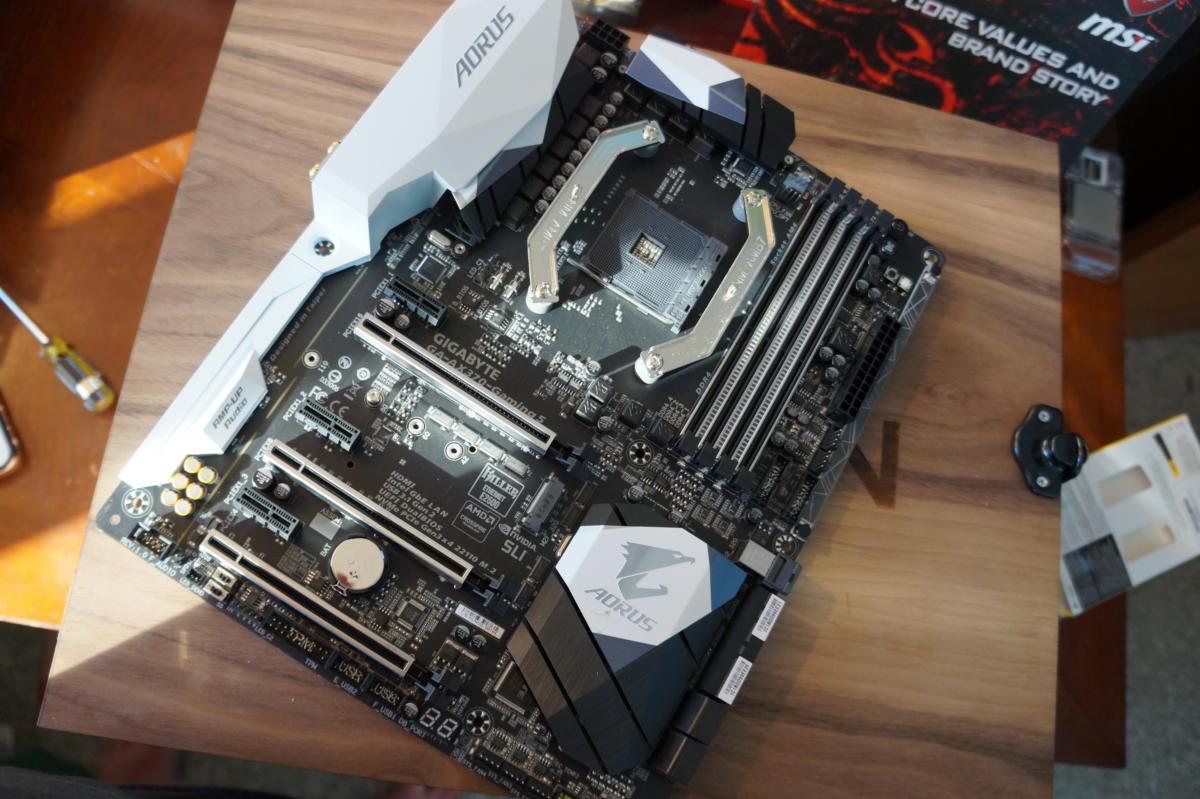 You'll need more than a new motherboard though. With Ryzen, AMD systems are moving from DDR3 to faster, more energy-efficient DDR4 memory, so you won't be able to transfer over the RAM from your old PC unless you're migrating from an Intel Skylake, Kaby Lake, or recent Extreme Edition machine. The bad news: Memory is expensive this year.
Ryzen's performance is sensitive to memory speeds, and the Vega graphics cores in Ryzen APUs are even more so. Be sure to hop into your system BIOS and ensure your RAM is running at its advertised speeds. Most systems will run it at JDEC-standard 2133MHz by default rather than the rated timings and voltages for your specific kit. While hitting high memory speeds used to be finicky on AM4 motherboards, the release of new AMD software in May 2017 alleviated those headaches. Overclocking memory is much easier now, assuming you're running a recent BIOS revision that includes the AGESA 1.0.0.6 updates.
Mentioned in this article
Asus ROG Crosshair VI Hero X370 motherboard
You might need a new CPU cooler as well. The 1331-pin AM4 socket (so close to 1337!) has about 100 more pins than older AM3 boards, so it needs new mounting hardware, and hence, new coolers. Existing AM3 coolers that secure to the processor using clips rather than bolts through the motherboard should still work with Ryzen, however, and many third-party manufacturers of older AM3 CPU coolers will send you AM4 mounting brackets if you ask. If you've already dropped big money on cooling for an existing AMD system, the high-end Asus Crosshair VI Hero motherboard ($255 on Amazon) includes both AM3 and AM4 mounting holes to support all sorts of coolers.

You might not need to worry about cooling if you buy the right processor, though. Every Ryzen chip besides the Ryzen 7 1800X, 1700X, and Ryzen 5 1600X ships with one of AMD's Wraith coolers. The Ryzen 7 1700, Ryzen 5 1500X, and Ryzen 5 1600 include the Wraith Spire, while the Ryzen 5 1400, Ryzen 5 2400G APU, and Ryzen 3 220G APU include the Wraith Stealth.
AMD sold the Wraith Max separately at e-tailers. A fancier Wraith Prism cooler around the time of Ryzen+'s launch, upgrading the Wraith Max's single-color LED ring of the original to a circle of fully controllable RGB lights, along with some other minor tweaks.
Ryzen operating systems
Mentioned in this article
Microsoft Windows 10 Home USB Flash Drive
Windows 10 is the only Microsoft operating system supported by Ryzen. (Linux works, too.) You'll still be able to install Windows 7 or 8 on a Ryzen PC if you want, but if something goes wrong—and that's very possible with a new CPU architecture on a new motherboard platform—you won't get any technical assistance from Microsoft, AMD, or anybody else. There won't be any official Windows 7 drivers released for Ryzen, either.
Ongoing support is something you definitely want with a fresh platform, too. For instance, AMD pushed out a Ryzen-optimized "Balanced" power plan for Windows 10 that helped the chips behave better with the operating system, improving performance in games by an average of 5 percent (and as much as 21.6 percent).
Ryzen performance tips and build guides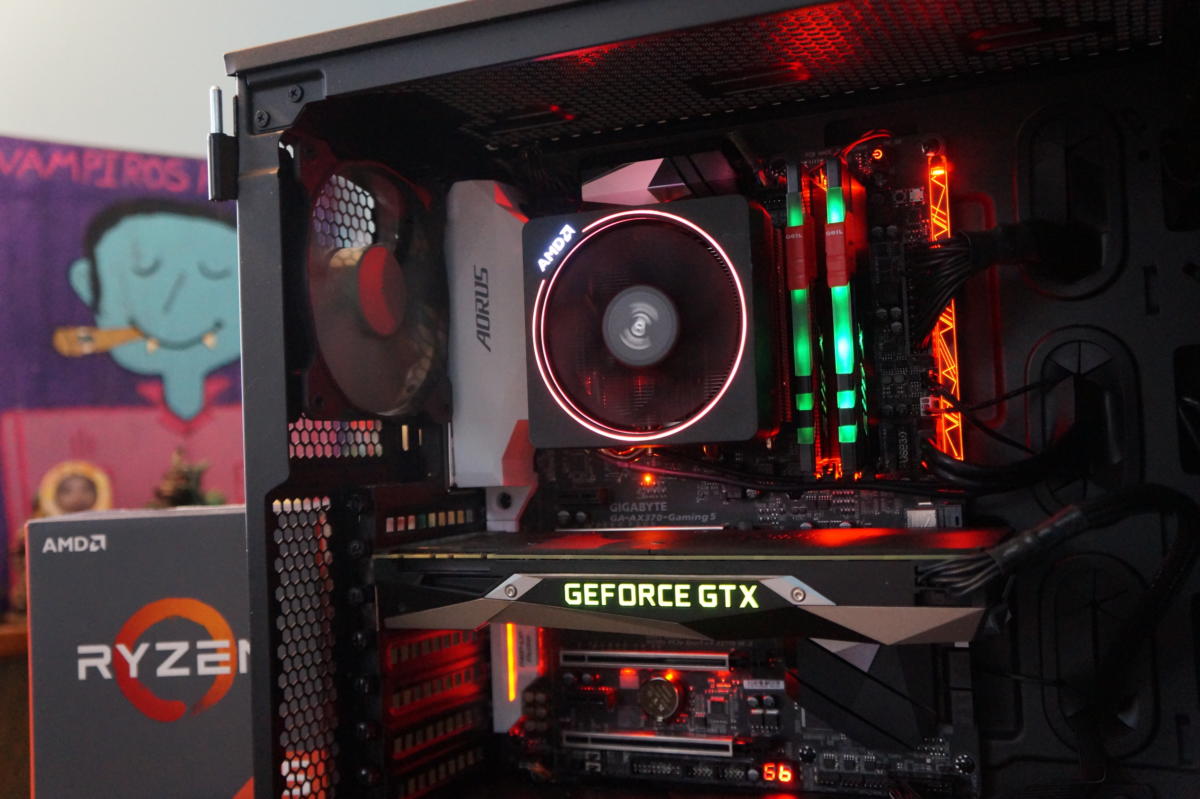 That's all you need to know about buying a Ryzen processor. But if you pick one up, there are several tweaks—some straight from AMD—that might help you eke out even more power from this fresh-faced new platform. (Once again: Overclocking can really bolster Ryzen's speed.)
Be sure to check out PCWorld's 7 Ryzen tips and tricks to maximize your PC's performance to discover which knobs to turn and settings to tweak to push the processors even further. Because for as well as Ryzen performs out of the box, a mere hour or so of fine tuning can make it that much better.
Still planning out your PC? PCWorld's trio of Ryzen builds can also help if you're looking for more concrete guidance to constructing an AMD machine: