Microsoft keeps trying to prove that Windows 10 may be the best thing that ever happened to desktop Linux. The company is yet again adding ads to Windows 10, but this time it's in possibly the most egregious spot yet: File Explorer.
Users have been complaining on Twitter and other online watering holes for a few days now. We haven't seen the ads on our PCs yet, but Joel Hruska and Ryan Whitwam over at ExtremeTech apparently did.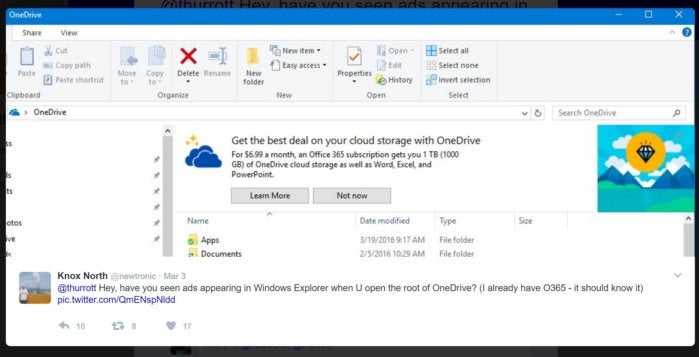 Right now, the only ad reported is for an Office 365 subscription, hidden in an offer to expand your OneDrive cloud storage space. It appears in a large tile area at the top of the File Explorer window with two buttons to either "Learn More" or to dismiss it with "Not Now."
Here's a small sample of user reactions on Twitter. It isn't pretty.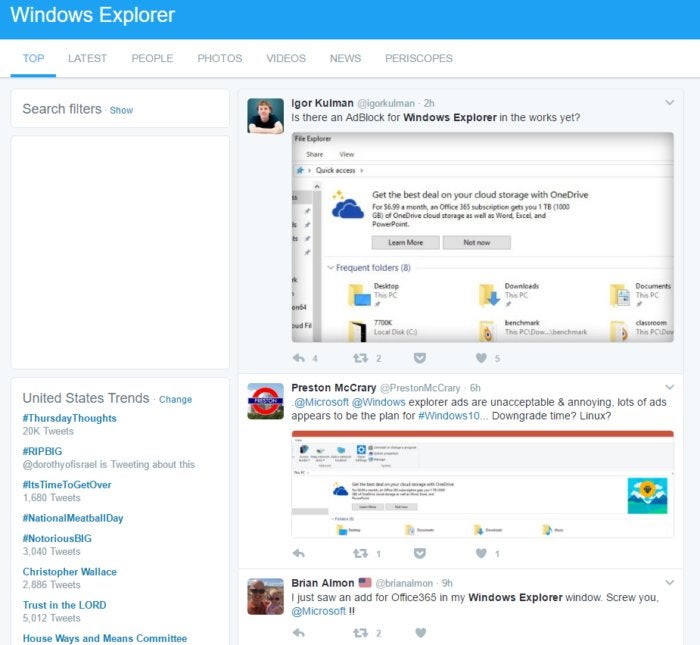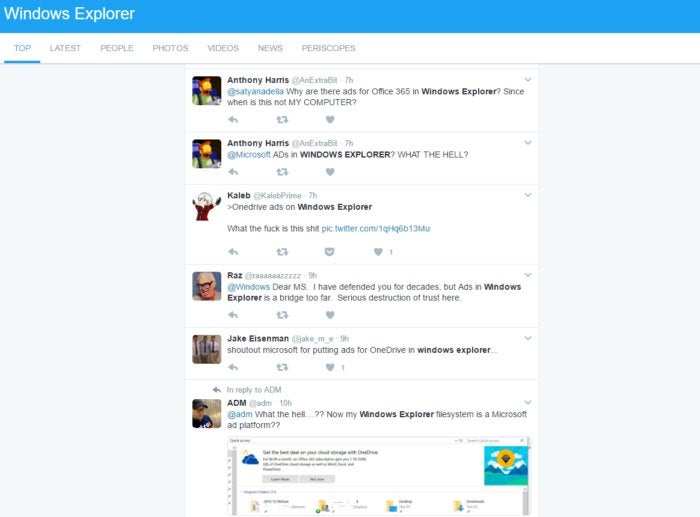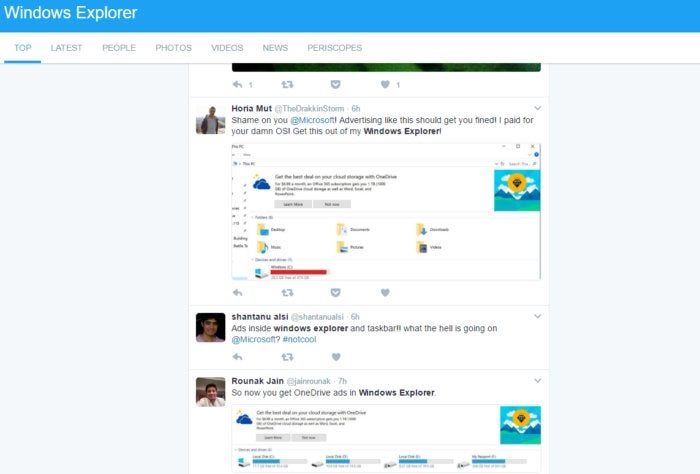 The story behind the story: While the new ads are surprising, really we should have seen this coming. In August, Microsoft rolled out Windows Insider Preview build 14901, which included a new "notifications" feature. Notifications appeared at the top of File Explorer—just as they do now for people getting hit with ads. At the time, Microsoft said the notifications would be used for "product education," which we should've expected was code for "trying to sell you more stuff."
Turn it off
Luckily, there appears to be an easy way to banish File Explorer ads—though sadly, it's not tied to any of the settings you need to disable Windows 10's other ads.
Open an Explorer window and go to View > Options > Change folder and search options. In the properties window that opens, click on the View tab, and under Advanced settings scroll down and uncheck "Show sync provider notifications." The list is organized alphabetically.
Ads in File Explorer are just the latest in a string of ads that have popped up in Windows 10. We've already seen ads in the taskbar, popping out of Chrome, inflitrating Solitaire and many other ways we covered in our earlier tutorial on how to stop Windows 10 ads.
Welcome to the new world of Windows, where the operating system is built to serve you. Well, serve you ads.