When it comes to performance, most people think that Radeon graphics cards hold an edge over Nvidia's GeForce army in DirectX 12 games on account of the dedicated asynchronous shaders lurking inside AMD's hardware. That's never been the universal truth that some people think it is—async compute is just one, not-always-utilized feature of DX12—and today Nvidia's busting the myth even more with a driver update designed to supercharge GeForce performance in DirectX 12 games.
"By refining the code in our own driver, and working side-by-side with game developers, Nvidia has delivered performance increases by an average of 16% across DirectX 12 titles," senior PR manager Brian Burke said in a press release. Here are some specific examples Nvidia passed along:
Ashes of the Singularity – 9%
Gears of War 4 – 10%
Hitman – 23%
Rise of the Tomb Raider – 33%
Tom Clancy's The Division – 4%
Not shabby, Nvidia. Not shabby at all. The stated performance increases in Hitman and Rise of the Tomb Raider are the sort of massive leaps you'd normally see by upgrading your graphics card, say, from the GeForce GTX 1080 to the ferocious new GTX 1080 Ti.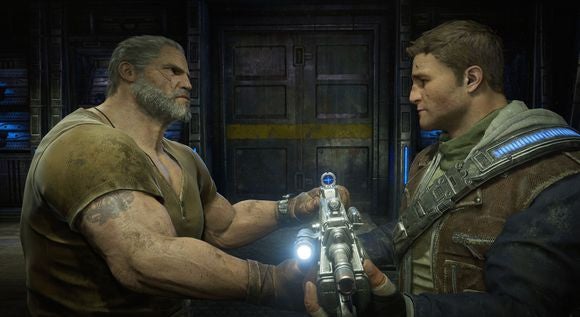 Speaking of which, the DirectX 12 improvements were present in the 378.78 review drivers Nvidia sent to the press for GTX 1080 Ti testing. PCWorld retested the GTX 1070 and 1080 during our review process, and you could definitely see the boost in DX12 performance. When the GTX 1080 launched in May 2016, it topped out at 63.3 frames per second in Ashes of the Singularity at high settings and 4K resolution in DirectX 12, with DX11 performance hot on its heels just 5fps behind. With the new drivers, Ashes hits 73.7fps in DX12 with the same settings, while the performance gulf between DX11 and DX12 modes widened to 9.5 frames. Giggity.
"Gains will be dependent on the system specs and in-game settings," Burke told me when I asked whether every DX12 game will see performance improvements. "We're seeing consistent gains for Hitman, Ashes, and The Division across a wide range of cards (GTX 970, 980 Ti, 1080, 1060)… [Gains] should be in other titles too."
Nvidia's new WHQL-certified driver also unlocks support for the aforementioned GeForce GTX 1080 Ti, which kicks all kinds of ass. It also adds support for Nvidia's wonderful Ansel screenshot technology to the newly released Ghost Recon: Wildlands. That's a feature I'm personally looking forward to playing around with as a screenshot addict and huge Ansel fan; Ghost Recon: Wildlands' lush, massive world seems like an ideal fit for Ansel technology.