After Apple cut and run on an insecure QuickTime, leaving millions of Windows users at risk, the fix seemed easy: uninstall it. But extrication of Apple's long-criticized media player isn't actually that easy for everyone.
Why this matters: On Friday the Department of Homeland Security advised Windows users to remove QuickTime once it became clear that Apple had washed its hands of QuickTime for good, leaving two outstanding security holes in it. But, although Apple's own iTunes for Windows no longer depends on QuickTime, several of Adobe's video-focused applications such as Premiere Pro and After Effects install QuickTime by default.
No fix in sight
"Unfortunately, there are some codecs which remain dependent on QuickTime being installed on Windows, most notably Apple ProRes. We know how common this format is in many worfklows, and we continue to work hard to improve this situation, but have no estimated time frame for native decode currently," Adobe's Madison Murphy said in a blog post this weekend.
"Adobe's desire has always been to support everything natively without the need for QuickTime. As a result of the above we intend to increase our efforts to remove these incompatibilities, and provide our customers with a complete native pipeline. We will provide more information on this as we progress," the blog continued.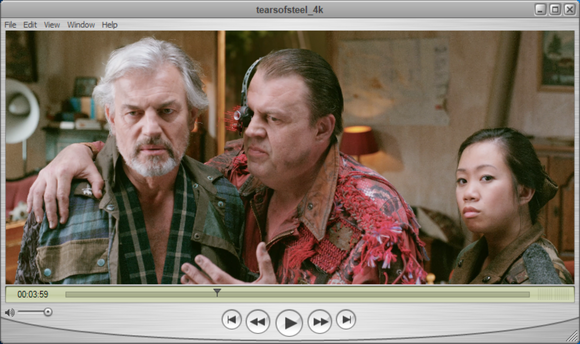 This hasn't left the graphics community with a warm feeling.
Chris Dickman, founding editor of graphic- and design-focused website Graphics.com, had harsh words for Adobe after the news broke.
"Unfortunately? Let me paraphrase that for you: 'We didn't see this coming, your systems are compromised if you keep using our software and we will make no commitment to fixing this,'" Dickman said in a blog post. "Sweet. Of course, Windows users are just expected to suck that up. Although all hell would have broken loose if Adobe's Mac-based video community had been put at similar risk," he added.
Dickman didn't spare the burn for Apple either.
"It always seemed as if the Windows version [of QuickTime] was designed by Steve Jobs to punish us. Bundled with iTunes for many years, annoying to install and update, unstable, and with crappy performance: It really sucked. So along with many other Windows users, I deleted it years ago and my online life was immediately brighter."
As of Monday afternoon, Apple's website continued to host a download of the final version of QuickTime for Windows as though nothing had changed.