As computing devices shrink, Microsoft seems to think that a trackpoint, or "thumb mouse," might be a good idea, especially if it hides a practical surprise: a fingerprint sensor that could be used to enable Windows Hello.
As noted by Windows Central, Microsoft recently filed a patent for a low-profile pointing device with an optional optical sensor beneath it which could be used for identification purposes and for navigation. There's no guarantee that the patent will be approved, or that the trackpoint will ever ship within a Microsoft device; still, it's an interesting idea that shows how Microsoft is imagining its hardware might evolve.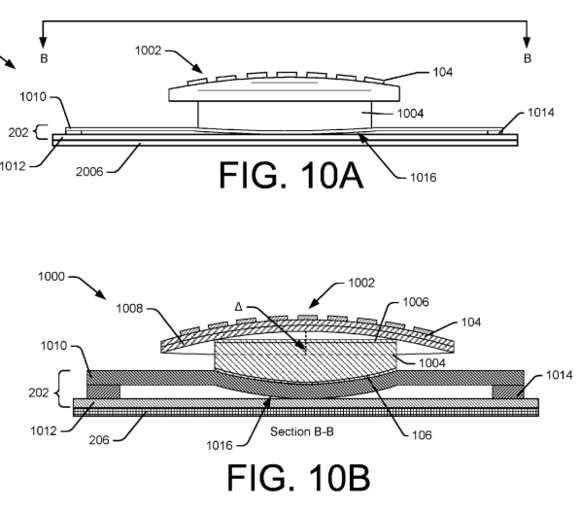 Why this matters: Though biometric identification was originally sold as a way to secure phones and other mobile devices, its convenience lends itself to other scenarios. Although Windows PCs can be secured with a four-digit PIN, using facial recognition or a fingerprint sensor is arguably just as fast, and far more secure. Microsoft's own biometric technology, known as Windows Hello, is not only a key feature of Windows 10, but a tool that Microsoft hopes users will embrace over passwords at various sites around the Web.
Looking ahead to compact computing
Microsoft's patent filing is broad enough that it appears to cover anything from a more traditional trackpoint, or "nipple mouse," like those on Lenovo's ThinkPad notebooks, to something with a slightly larger surface area. It's worth noting that Microsoft has never put a physical trackpoint inside its Surface devices, which use a camera to identify the user.
Microsoft's patent envisions a touch-sensitive surface, with the possibility that it bemade of semi-transparent material. That would allow a sensor beneath the trackpoint's surface to read a fingerprint. Although it sounds like the trackpoint could tilt if necessary, Microsoft's patent also suggests that the trackpoint could optically sense the user's finger as it "swipes" left, right, up, or down.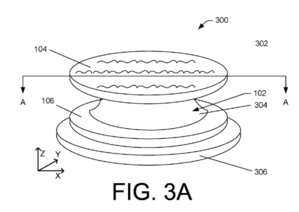 Aesthetically, embedding a trackpoint within the clean key layout of the Surface could be a risky proposition. Remember, though, that Microsoft came close to releasing the so-called Surface Mini, a smaller version of its Surface Pro tablet line. As devices shrink, there's less room for a traditional trackpad.
Microsoft has already made some concessions to the "trackpoint" concept, building in a "soft" trackpoint as part of Windows 10 Mobile GUI. The idea is that sometimes a cursor needs to be positioned between letters, and the touchscreen interface simply isn't precise enough to do the job.
Finally, there's the security aspect. Microsoft's Lumia 950 smartphone attempted to use a camera as a biometric interface, which would recognize the unique pattern of a user's iris, but it doesn't really work that well.
The patent is all very much a mountain of circumstantial evidence, of course. But Microsoft may be envisioning a day when future Surface phones or tablets ship with an optional keyboard equipped with a pointing device that also serves as biometric authentication.