Poor little Windows phone could have a bigger effect on Microsoft's business than you'd think. As the company's mobile device strategy continues to disintegrate, Microsoft may feel compelled to push harder on Windows 10 adoption and paid services to prove it can survive without a viable smartphone—and that could be bad news for consumers.
The raw numbers are shocking: Microsoft sold a minuscule 2.3 million Lumia phones last quarter, down from 8.6 million a year ago. Phone revenue declines will only "steepen" during the current quarter, chief financial officer Amy Hood warned during a conference call. That's dragged down Microsoft's results as a company, too.
Chief executive Satya Nadella opened his remarks to analysts optimistically, however, by noting that Windows 10 now powers 270 million devices in active use, a steady increase in its user base since the formal launch of Windows 10 last July. Later on, he summed up Microsoft's message: "In this world, what matters most is the mobility of a person's experience, not any one single device," he said.
Will Wall Street buy it? If it does, Nadella will be free to continue. But if investors begin to get cold feet, you might see Microsoft push Windows 10 more aggressively to keep its numbers up.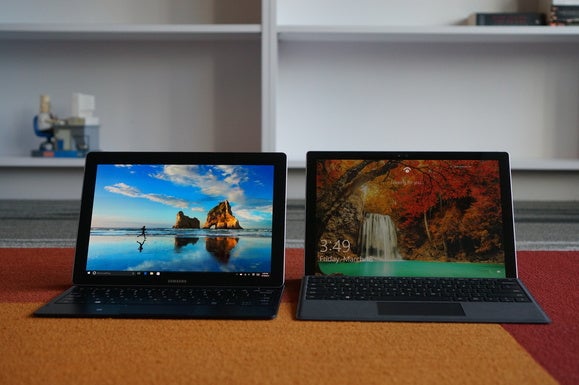 Selling hardware to sell services
Nadella's strategy is simple enough: grow Microsoft's revenues, in part by convincing customers to adopt its paid subscription services. The most direct way is through sales of Surface or Lumia hardware. If that fails, then a third-party Windows 10 PC will suffice. Failing that, Microsoft apps like Bing or Cortana running on iOS or Android are acceptable as well.
But what Microsoft really wants is to sign you up for paid subscription services: Office 365 and Xbox Live, plus the corresponding enterprise licenses for Windows 10, Office 365, and Azure. "Overall, the thing that we're most focused on with Office 365 is how do we make sure we have the Office 365 endpoints everywhere, [with] good usage," Nadella said.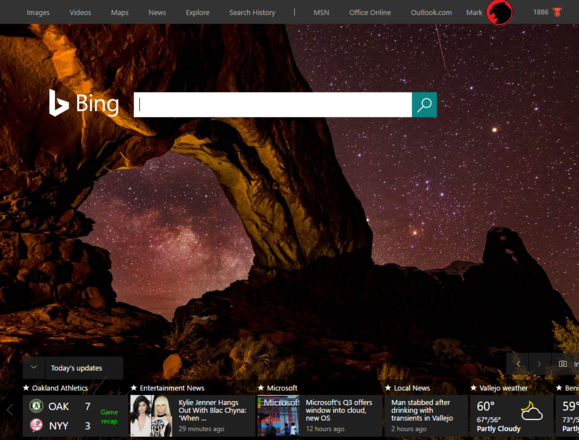 According to Verto, which measures online audience across all devices, Microsoft has four online properties with more than 100 million users per month: Microsoft Live (177.1 million), Bing (138.9 million), Microsoft Office (136.3 million), and MSN (121.5 million). Skype has 83.7 million users.
Viewed through the lens of "constant currency" adjustments that discount inflation, Microsoft's strategy seems to be working: commercial Office 365 license revenue was up 7 percent, consumer Office 365 license revenue by 6 percent. Windows non-Pro revenue growth was 15 percent, though Pro revenue to the commercial market dipped by 11 percent. Xbox Live active users are now at 46 million, up 24 percent from a year ago.
Hidden dangers
Peer a little closer, though, and you begin to see signals that may be worrying the more impatient sectors of Wall Street. For one, device revenue is expected to continue falling. Save for a $12.7 billion holiday quarter, revenue in Microsoft's "More Personal Computing" group has bumped along each quarter for the past year at about $9.3 billion or so. It's expected to fall to between $8.7 billion and $9 billion this quarter, CFO Amy Hood said, apparently all attributable to the decline in phone sales.
The PC is the most frequently used device to access Microsoft services, Verto found, with 195.6 million monthly users. The smartphone is second, with 85.8 million users—but few of those devices are Windows phones.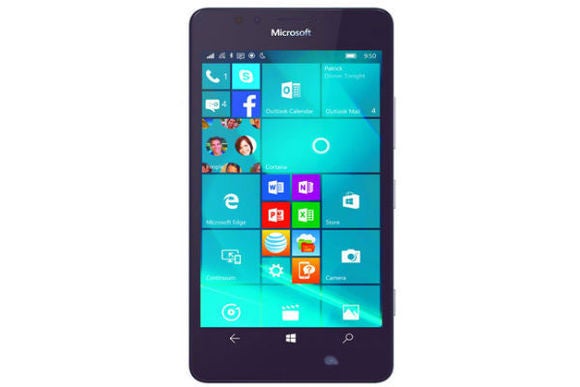 "Microsoft is clearly in an interesting position," said Hannu Verkasalo, the chief executive of Verto, in an emailed statement. Microsoft has said in the past that the service matters more than the device, and the company does have software traction. "They have quickly pushed their mobile reach with their new device agnostic strategy," Verkasalo continued.
Here's the catch: "Even though they still have twice as many users using Microsoft services on PCs versus smartphones," Verksala pointed out, "the mobile segment is the growth area." Lacking a viable mobile device, Microsoft is missing out on opportunities to get even closer to users—and their wallets—in this growth area.
There's also some evidence that Microsoft isn't selling services as quickly as it could. Microsoft added just 1.6 million Office 365 consumer subscribers during the quarter, for a total of just 22.2 million users. Remember, at least 60 million Windows 10 PCs were sold during that quarter alone.
Keep your eyes open
All this means that the process of locking in customers to the Microsoft platform might be taking longer than expected. To date, investors haven't minded, generally cheering Nadella's leadership and sending the company's stock up to near its all-time high in 1999.
But given Microsoft's lower earnings and revenue—and downward guidance in key business units—it's possible Microsoft may come under greater pressure to make its Windows 10 vision a reality. That's not necessarily great news for consumers.
We all know how Microsoft originally made Windows 10 a free update, then began essentially forcing upgrades on users. To be fair, the company hasn't stopped rolling out updates and new features, with the so-called Anniversary Update on the horizon.
So far, the company has taken the same "softly, softly" approach to Office 365: New Skype for Business features essentially require Office 365, as do new unsafe email warnings for Outlook. But what might Microsoft do if it feels it needs to make Office 365 stickier—put all of Office Online behind a paywall, perhaps?
Several analysts questioned Microsoft about potential profit margin declines. Nadella and other Microsoft executives indicated they're staying the course. Eventually, though, Wall Street is going to take a harder look at how Microsoft's strategy is playing out—and the one-year anniversary of Windows 10 could be the ideal time.
Say what you will about Windows 10 and privacy—Microsoft remains generally benign. But if investors start putting the screws in, you can't help but wonder if there will be more pressure to pay up.