When Nvidia revealed the monstrous GeForce GTX 1080 and GTX 1070, based around the company's new 16nm Pascal GPUs, one tidbit sowed confusion in its wake: What was an "Nvidia Founders Edition" of the card? Nvidia announced that the GTX 1080 Founders Edition would cost $700, or $100 more than the GTX 1080's starting MSRP, while the Founders Edition version of the $380 GTX 1070 would cost $450. Onstage, Nvidia never said what that extra cash gets you, but the situation was cleared up to the press afterward.
Essentially, Nvidia's GTX 1080 and GTX 1070 Founders Editions are what used to be known as Nvidia's reference cards. The company will not be making additional "reference cards" designed for the starting price points.
The Founders Edition cards don't feature an out-of-the-box overclock, nor do they pack specially binned Pascal GPUs capable of achieving higher overclocking speeds than the chips you'd find in any other GTX 1080 or 1070. There is no secret sauce underneath the hood, aside from the GPU's already astonishing claimed performance leap.
What the Founders Edition cards do offer is Nvidia's redesigned, angular aluminum shroud and cooling design—which would've been called a "reference cooler" in previous generations. It features the same vapor chamber cooler and blower fan as the GTX 980 reference edition cards, as well as a slick backplate (at least on the GTX 1080 Founders Edition).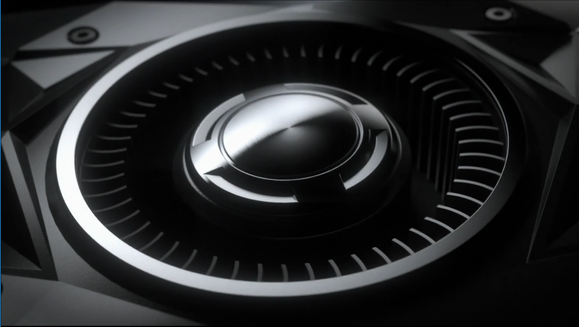 Another key difference between previous-gen reference cards and the Founders Edition models: Nvidia plans to sell these for the foreseeable future, rather than introducing a limited number of them at launch to kickstart sales of the new GPU. Given that, a higher price point makes sense, as Nvidia's recent reference cards ooze premium build quality and top-notch materials. Selling them at the rock-bottom price point in perpetuity—instead of for a short burst—wouldn't make sense.
Further reading: The 10 things you need to know about Nvidia's GeForce GTX 1080 and GTX 1070
Whether that attractive design is worth an extra $100 is up to you, but pricing the GTX 1080 Founders Edition and GTX 1070 Founders Edition higher without special performance features gives Nvidia partners (like EVGA, Asus, Zotac, etc.) plenty of room to play with custom designs and overclock profiles across a wide variety of costs, while still letting the company sell cards directly to its biggest fans.
Bottom line: What Nvidia now calls "Founders Edition" used to be called reference cards. The GTX 1080 is expected to land on May 27, and the GTX 1070 on June 10.