Google recently announced its next move on the path to making Flash irrelevant on the Web. In late 2016, Google Chrome will default to HTML5 video for nearly the entire Web, with Flash used only when the default isn't available. And when Flash is used, users will have to click to activate the plugin.
But you don't have to wait until the end of the year to get this functionality from Chrome. In fact, if you're concerned about Web security, making click-to-play your browser's default can help prevent malicious code from running on your machine.
The thing with Chrome is that when it comes to click-to-play it's an all-or-nothing setting. Either all plugins operate as click-to-play or none do. Since Flash is built right into Chrome you can't remove it from the browser either—for a Flash-free browser take a look at Firefox.
The good news is there aren't many plugins we need anymore. In addition to Flash, Chrome comes with a decryption module for watching video content on sites like Netflix. There's also a PDF viewer, and the "Native Client" for executing code written in C and C++.
That means that chances are you'll only be doing click-to-play when you want to open a PDF or view a Flash video. If you can deal with that, here's how to enable it.
Click on the hamburger icon in the upper right-hand corner and select Settings from the drop-down menu.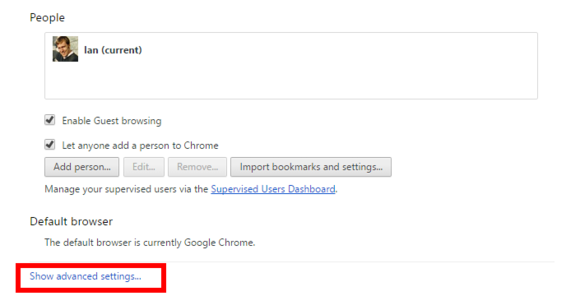 In the new tab that opens, scroll down to the bottom of the page and select Show advanced settings…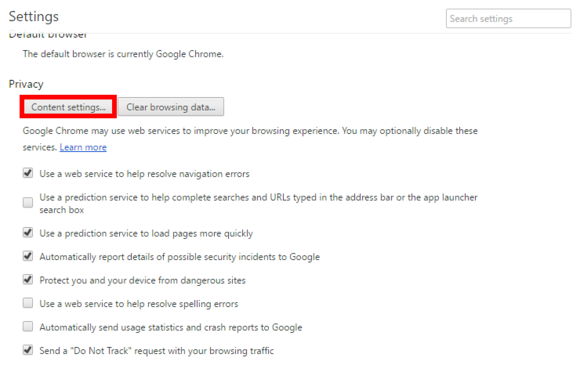 Then scroll a bit further to see the Privacy subheading and click on Content settings…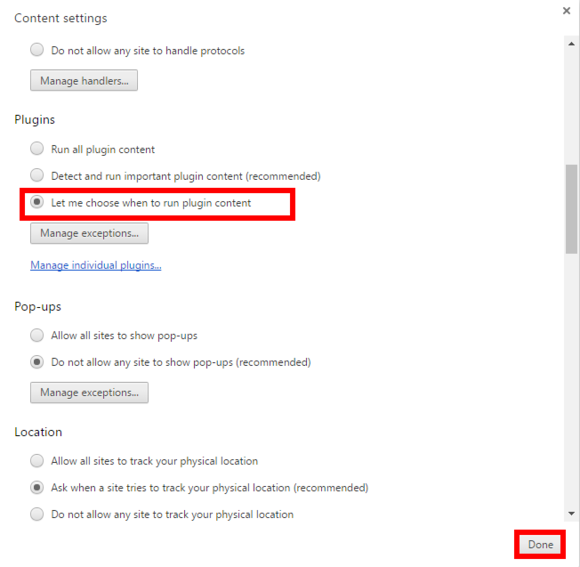 A small pop-up window will open. Scroll down until you see the Plugins section. Next select the radio button next to Let me choose when to run plugin content, and then click Done on the bottom-right of the window. Now close the settings tab and that's it.