We saw it coming last fall, and now the reality is here: Project Spark is dead. Microsoft removed its game-creation platform from the Windows Store and the Xbox Marketplace on Friday.
Project Spark, which lets users create games with no coding experience necessary, went into "maintenance mode" in September. At that time, Microsoft stopped active development of the platform but continued to operate it as "a free incubation engine." The company unlocked all previously paid downloadable content—character packs, themes, etc.—and continued to operate the online services for the platform. That will all end soon.
"This was an extremely difficult decision for our team…It's simply no longer feasible to continue the behind-the-scenes work involved with keeping "Project Spark" up and running," Microsoft said in an announcement on the Project Spark forums.
You can no longer download Project Spark, but the online services will continue to operate until August 12. Spark users have until then to download any content they want to store locally.
Microsoft said anyone who purchased a retail copy of Project Spark—before it went 100 percent free—will automatically receive credit to their Microsoft account.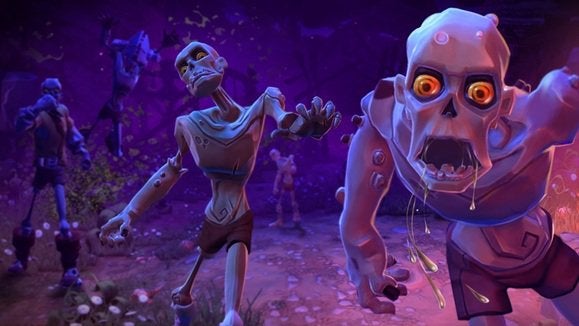 The story behind the story: The end of Project Spark is also arguably the end of Microsoft's 'three screens and the cloud' (3SC) vision for cross-platform gaming: a world of seamless gaming where you could play the same game on smartphones, PCs, and the television (though Project Spark was never designed for phones). The other major product in Microsoft's 3SC future was Lionhead's Fable Legends. That game was canceled in March, but a recent behind-the-scenes tell all from Eurogamer claims that now-shuttered Lionhead studio didn't actually want to create the game and only did it to "appease Microsoft's push for 'three screens and the cloud'."
While the notion of three screens and the cloud didn't really work out for gaming it's still alive in general computing—even if the term isn't used anymore. Microsoft's vision for Windows 10 is to offer a singular platform for PCs, phones, and the Xbox that integrates your files and content via the cloud. No one is really buying Windows 10 Mobile devices, of course, but at least it has two healthy screens, the cloud, and a smattering of apps on Android and iOS devices.