It's not a simultaneous release but Microsoft recently rolled out the mobile version of Windows 10 build 14342. The new build comes to Windows Insiders on the Fast ring less than a week after a similarly numbered build rolled out to Insiders' PCs.
Build 14342 for mobile isn't all that different from the PC release we looked at last week. At the top of the change list is the death of Wi-Fi Sense. Microsoft removed the feature from mobile builds just as it did earlier with PCs. Anyone running the stable version of Windows 10 Mobile can expect to lose the Wi-Fi password sharing feature once the Anniversary Update rolls out this summer. Wi-Fi Sense will still offer to connect you to open Wi-Fi hotspots near you, however.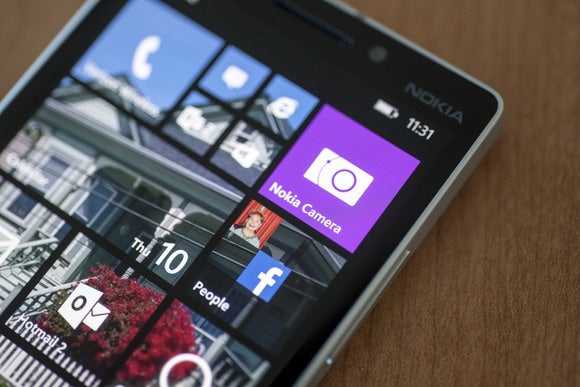 The impact on you at home: The death of Wi-Fi Sense was never a big deal on PCs, as the feature is slated to disappear barely a year into its existence—and no one used it anyway. Mobile users may be a different story, however. In the announcement of build 14342, Windows Insider czar Gabe Aul reiterated that "low demand" and the cost of keeping the feature alive led to its death. That said, Wi-Fi Sense debuted on Windows Phone 8.1 in mid-2014, which means it's likely that a few of you out there will be sad to see this feature go.
Web tweaks
Build 14342 for mobile also brings swipe navigation to Edge, which will be a huge advantage on phones. Swipe navigation allows you to swipe backward and forward between webpages that you've visited on a single tab. Right now, Windows 10 Mobile users rely on the back button to go to the previously viewed page, and moving forward is non-existent.
Lastly, this build also brings some early placeholder functionality for the upcoming "Apps for websites" feature that allows websites to redirect users to an installed app.
The Feedback Hub is also getting the same "smart" features as the PC version to auto-suggest category and sub-category headings based on the title and description of your criticisms.
Microsoft also announced three new phones that are able to receive Windows Insider updates including the Lumia Icon, Blu Win HD LTE 150e, and Blu Win JR 130e. Aul said on Twitter earlier in May that Windows Insider access was coming to the Verizon-only Icon.