While Facebook and Microsoft are busy building discreet bots to squawk at you in messenger programs, Google's taking another angle. Google Assistant—a new smart assistant announced by CEO Sundar Pichai at Google I/O 2016—weaves together the complex information that Google already has about the world and the detailed information that the company already has about you to create a helpful voice-driven AI that revolves around your world.
Building on the deep knowledge base of Google Search, the individual knowledge base of Google Now and your Google profile, and the advanced natural language recognition that's been improving in Android year-in and year-out, Google Assistant is designed to be conversational and help you get things done, Pichai says. For example, you could ask Google Assistant "Who designed this?" while standing in front of a famous sculpture with your phone, and the bot is able to mix location data and image recognition to identify exactly what you're looking at and provide the answer in seconds.
It also ties in the personal knowledge that Google already has about you to tie your natural language queries to your specific scenarios. In an onstage example, Pichai asked "What movies are playing tonight?" and the Assistant pulled up results of films that Google thinks he would like, playing at his local movie theater. Follow-up questions—all delivered in natural language, using commands like "Is it any good?"—let him refine the search to kid-friendly movies, and even buy tickets to his chosen show.
Perhaps more interestingly, Google Assistant isn't a standalone program like Microsoft's Cortana or Facebook's legion of chatbots. Instead, it appears to tie into the Search capabilities already baked into Google's various devices and operating systems, bolstered by the power of Google's vast cloud and summoned by your voice. Much like Gmail, Photos, and Google Now, Pichai envisions Google Assistant as "an ambient experience that extends across devices," so that you can tap into its power anywhere—including Google Home, a new Amazon Echo rival scheduled to release later this year, and Allo, a new messaging app Google's rolling out soon.
The assistant will be able to tap into third-party apps and services as well, such as Spotify, Fandango, Uber, Open Table, and much, much more.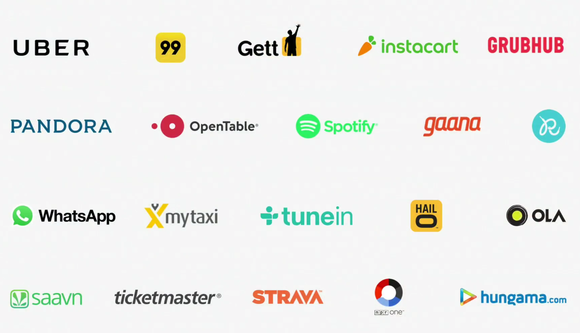 Google Assistant is essentially what would happen if Google Now and Apple's Siri had a baby—and it gives Google a desperately-needed way to inject its deep web-based knowledge into the world of apps that are slowly replacing the open web on mobile devices. Game on. Look for it to arrive at some point later this year.