MSI's Backpack PC, which debuted at Computex in Taiwan this week, aims to do away with one of the banes of virtual reality: being tethered to your PC by a display cable. This portable rig highlights a slew of gaming hardware the company plans to show, including what appears to be an MSI-branded Nvidia GTX 1080 Founders Edition graphics card, and the MSI GS63 Stealth Pro, which MSI claims is the world's lightest gaming laptop.
MSI's Computex lineup
Probably the most innovative product MSI plans to launch is its Backpack PC, which sounds like, obviously, a portable desktop PC in a backpack case. Inside MSI will pack a Core i7 as well as what MSI calls a GTX980 graphics card. Unless MSI erred in its press release, that means that the GTX980 is the two-year-old desktop part, not the GTX980M mobile GPU.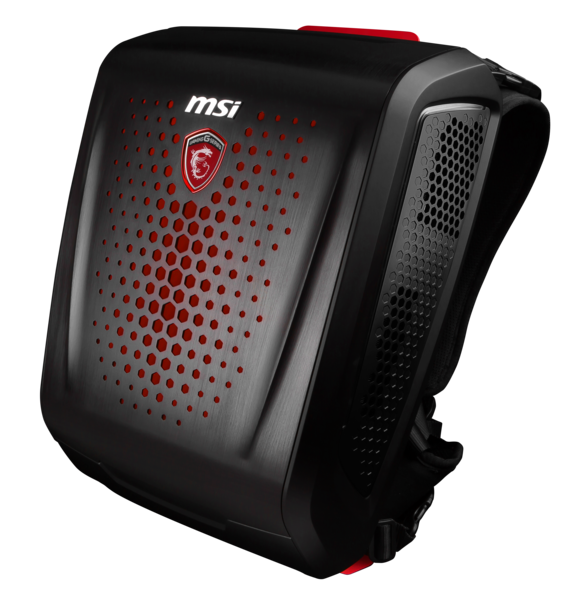 Most first-person shooters place you in the role of a burly marine or adventurer, with a seemingly limitless backpack where you can stash heavy weaponry, a dozen longswords, or a library's worth of ancient tomes. What those games lack, however, is the realism of being actually physically encumbered by those items. MSI hasn't said how heavy the Backpack PC will be, nor how it will vent its waste heat. If MSI hasn't though this through, those lava-strewn Doom Hell levels will feel rather warm!
Unfortunately, MSI said it will announce pricing and availability for the Backpack PC later this year.
VR is the focus of the MSI GT83/GT73 Titan SLI gaming notebook, which can pack a pair of dual GTX980M chips for performance greater than a single GTX980 chip alone. (The GT83, MSI said, uses two GTX980 chips.) MSI said the notebook would be 4K-ready and support up to three external monitors, but didn't disclose what the laptop's display resolution will be.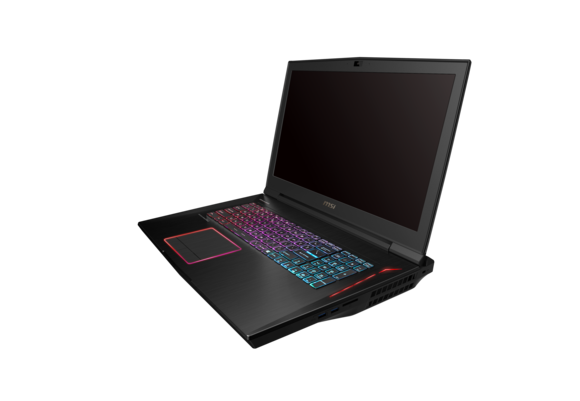 The GT83 will become available in August of this year and will retail for $4,500. The GT73 will also become available in August and retail for $2,500, MSI said.
MSI will also launch the MSI GS63 Stealth Pro, a 4.19-pound gaming laptop that MSI claims is the world's lightest. Inside you'll find Intel' s Core i7 6700HQ and Nvidia's GTX970M, packed into a chassis that's just 0.7 inches at its narrowest. MSI didn't pitch the GS63 as a VR-class notebook, just one that will let you game on the go without the need for a furniture dolly.
The GS63 Stealth Pro will become available in August and retail for $1,600 USD, MSI said.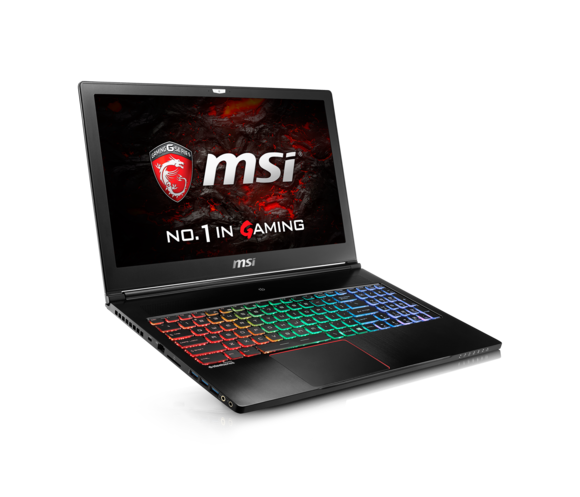 MSI plans to introduce several other gaming-oriented PCs at Computex, including an Aegis Series gaming desktop with an unlocked Intel K-series chip inside, as well as the MSI Vortex, which includes a pair of Nvidia GTX 980 SLI cards inside.
PC builders, meanwhile, will be able to choose from an MSI-branded Nvidia GTX 1080 Founders' Edition graphics card, which most likely will be an MSI-boxed version of Nvidia's own reference card. MSI will also show off the X99A Gaming Pro Carbon motherboard (with support for what MSI tantalizingly calls the "latest Intel processor"), the X99A XPower Gaming Titanium board for overclockers, and the MPower Gaming Titanium board. A few more details on all of these can be found at MSI's site.
Why this matters: We at least have an idea about what MSI's focus is for the Taiwan components show next week: VR and gaming. So far, we haven't seen any updates to innovations like the Gaming Dock Mini, which lets you dock a notebook to an external GPU, but we're still holding out hope.
Updated at 10:04 AM on May 31 with additional pricing information.