With Microsoft's Insider Preview Build 14352 of Windows 10, released on Thursday afternoon, new features include the ability to ask Cortana for specific songs and ink reminders in Windows Ink's Sticky Notes. The most interesting addition is this: You can now run two antivirus programs on your PC without contention.
Gamers, too, receive a boost: full-screen Windows Game bar support for some perpetual hits like League of Legends and World of Warcraft.
There's one catch: Just as Google requires a subscription to Google Play Music to process specific song requests, you must have a subscription to Microsoft's Groove Music to enable the new request-line feature in Cortana.
Why this matters: Microsoft hasn't boosted Windows 10's capabilities dramatically with this new Insider build. But the improvements are building toward Microsoft's Anniversary Update sometime this summer, specifically the upgrades to Cortana and Windows Ink.
Command Cortana to play music
Specifically, you can now ask Cortana to:
"Hey Cortana, play <song name>"
"Hey Cortana, play <artist>"
"Hey Cortana, play my <Groove playlist name>"
"Hey Cortana, pause"
Cortana's other upgrade includes timer support: You can order Cortana to "set a timer for 10 minutes," "cancel my timer," or even ask "how much time is left?"
Windows Ink gets a little smarter
One of the things we couldn't show off as part of our Windows Ink preview and how-to was how to ink reminders to yourself using the Sticky Notes app. Up to now, Sticky Notes has had all the personality of, well, a sticky note. Now, if you write a URL, it will transform itself into an Edge Web page. Reminders will enter themselves into Cortana, and email addresses will trigger your email app.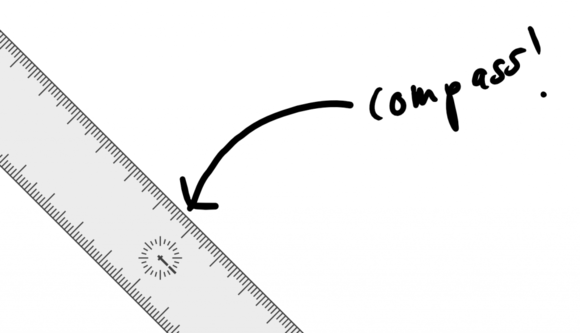 Microsoft added a compass to Windows Ink's Sketchpad, presumably to let you know if your drawings were literally on the level. Microsoft also fixed several bugs and streamlined the Ink environment—turning on touch inking automatically if your stylus is disconnected, for example.
An additional line of defense
In general, if you want to run an antivirus program on your PC, you have a choice: run Microsoft's built-in Windows Defender, or something else. With Build 14352, you can do both.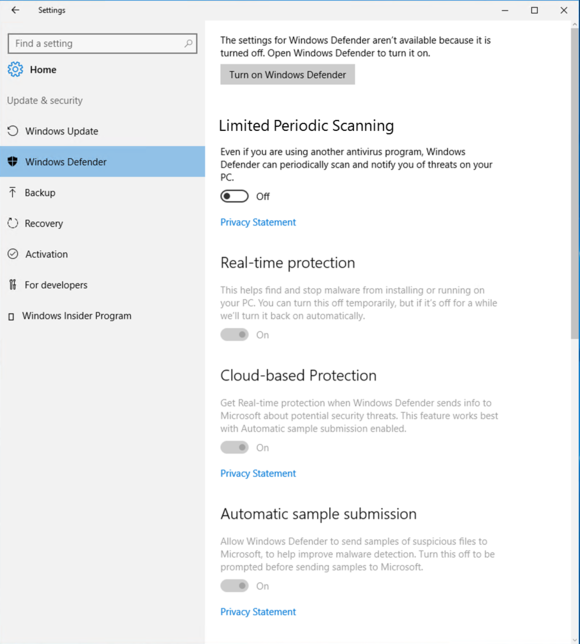 If you install a third-party antivirus program, you can let it run as a real-time defense against all sorts of malware. The new feature, called Limited Periodic Scanning, allows Windows Defender to run periodically. Microsoft claims to scan 500 million devices each month for malware, and Windows Defender catches malware on 1 to 2 million of those at any given time.
Historically, security experts have warned against running multiple, real-time antimalware programs at any one time. It's unclear whether Limited Periodic Scanning—which periodically "jumps in", scans, and then turns off—will cause any additional headaches, or prove to be a good thing.
Let other gamers (or workers) look over your shoulder
The Windows Game Bar is one of the more overlooked features of Windows 10. It's a quick way to save a game clip or screenshot and then boast about kicking butt in a popular game by sharing it using the Xbox app. The kicker is that if Windows doesn't recognize your app as a game, you won't be able to share it on Xbox Live.
With Build 14352, Game Bar support has been added for a number of popular games: League of Legends, World of Warcraft, DOTA 2, Battlefield 4, Counterstrike: Global Offensive, and Diablo III.
Finally, Microsoft updated the Feedback Hub with a bit more, well, feedback. Previously, if you submitted an idea or complaint, Microsoft automatically attached a "received" tag to your idea—which didn't really give you any feedback as to whether your bright idea to change the default Windows fault to Comic Sans was either brilliant or the latest joke to grace the department fridge. Now, Microsoft will tag responses as well as provide a "Microsoft response" with more information about what the team is actually doing with your feedback.
This story has been updated to clarify a few details about Limited Periodic Scanning.