Last night I saved and exited from The Witcher 3 for perhaps the last time. I left Geralt of Rivia standing on the front porch of his vineyard Corvo Bianco, staring out across the rolling hills of Toussaint with his customary two swords strapped to his back and a friend's words ringing in his ears: "We have witnessed—and, in fact, on several occasions incited—many great and weighty events. After all that toil, I believe we deserve a bit of a rest."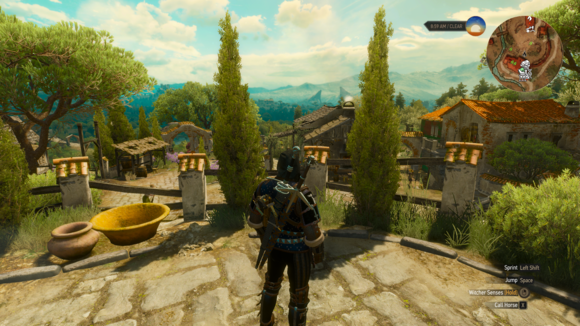 It seemed like a fitting place for him. And a fitting place to say goodbye.
NOTE: Expect spoilers from The Witcher 3 but not from Hearts of Stone or Blood and Wine.
Je ne regrette rien
The Witcher 3: Blood and Wine ($20 expansion on Steam or GOG) isn't so much an expansion pack as it is The Witcher 3.5, "The Continuing Adventures of Geralt of Rivia." It's an RPG the size of some other standalone games, a twenty-or-so hour distillation of The Witcher 3 proper set in a fairytale-esque kingdom. Whisked away to the not-so-vaguely-French land of Toussaint, Geralt is tasked with tracking down "The Beast of Beauclaire," a serial killer with a grudge against older knights-errant.
Blood and Wine consists of a new main quest, new secondary quests, new Witcher Contracts, a whole damn map to explore. It's enormous, and that alone would probably be enough to entice people.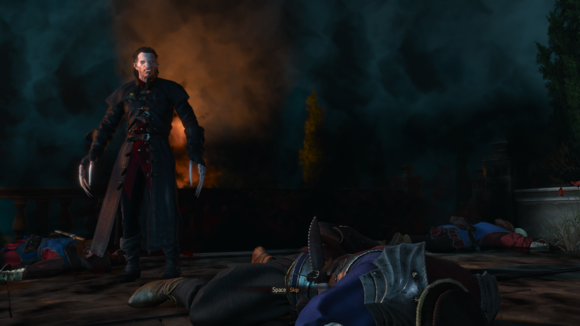 But I find myself uninterested in writing the standard breakdown of component parts for Blood and Wine. On some level, it's because I expected nothing less—surely, at this point, an "It's quite good" review for The Witcher 3 is rote. Saying Blood and Wine never quite lives up to its predecessor, Hearts of Stone, is like complaining your second-favorite meal didn't live up to the first. The writing is still excellent. The quests are creative. The new user interface is a relief.
More important, I think, is what Blood and Wine means for Geralt and for longtime fans. This is it. It's ostensibly the end of Geralt's tale, his last outing before he hangs up his silver and steel swords and retires, his "I'm too old for this" moment. It's Jim Croce's "Time in a Bottle" coming on the radio, or maybe Springsteen's "Glory Days."
I'm crushed—not because of anything in particular during Blood and Wine, mind you. Just the idea of saying farewell to Geralt after hundreds of hours across three games.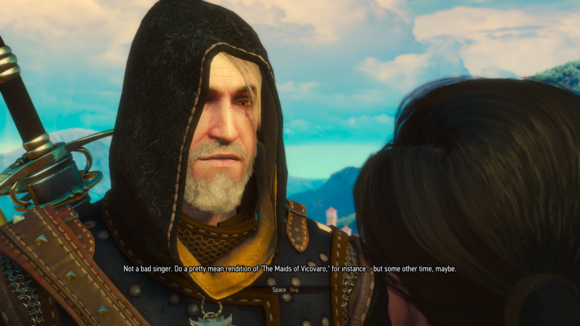 It calls into question, as The Witcher has since the start, whether we're really better off with the RPG-Character-As-Player-Cipher school of design. You know, the type where you play as a mostly blank slate. It's certainly appropriate in some cases—Elder Scrolls and what have you.
But much of The Witcher 3's success is built off its specificity: Geralt searching for Ciri, his love triangle with Yennefer and Triss, his camaraderie with Dandelion and Zoltan, his sardonic wit when dealing with clients, his gray moral code tempered with unexpected bouts of compassion. Even his stubbornness about formal-wear.
Geralt is these things whether or not you agree with him, and because of that I'll miss him. We may get another Witcher game in the future, maybe multiple Witcher games, and I fully expect them to be incredible given CD Projekt Red's track record. It'll still be different, though. Even if the games follow Ciri, who moves much like Geralt and fights much like Geralt and talks much like Geralt, it'll still be different. Hell, even if The Witcher 4 starred Geralt's long-lost (and never-before-heard-of, because I made him up) brother Keralt, it'd be different. CD Projekt and Andrzej Sapkowski's original novels did that good a job imbuing this character with personality.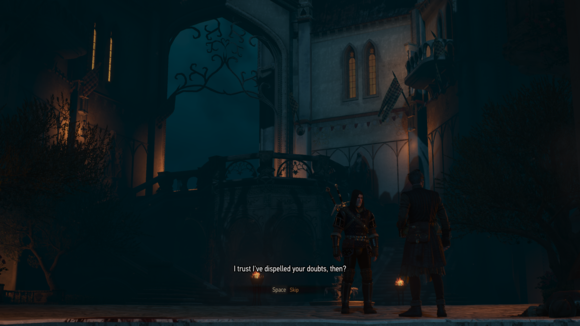 So Blood and Wine is a bittersweet victory lap. It's the story of how Geralt goes from tracking Ciri to the semi-retired state shown in The Witcher 3's post-credits slideshow. It's more humorous than the base game, filled with clever quips and some silly pop culture references (like a fieldhand singing Simon and Garfunkel). It's quieter, more reflective, reminiscent at times of the drinking-at-Kaer-Morhen scene in Witcher 3 proper. It's got great boss battles and court intrigue and features the return of some dear old friends.
And it's a bold move by CD Projekt. If it ends here? What a remarkable way to go out. The Witcher 3 is the most successful game in the series, both critically and commercially. For CD Projekt to let that go? To let Geralt go quietly into the night for a well-earned respite? That takes guts, especially in 2016 when every game is franchised to death. Most companies would see The Witcher 3 as reason to do a half dozen more, to get the factory rolling on a sequel immediately regardless of whether the plan originally called for a stop.
Lest I eat these words later, I will say the ending is suitably ambiguous to allow for another Geralt adventure in the future. Maybe we will see the White Wolf again. If that happens, I'll be first in line for another expansion/game.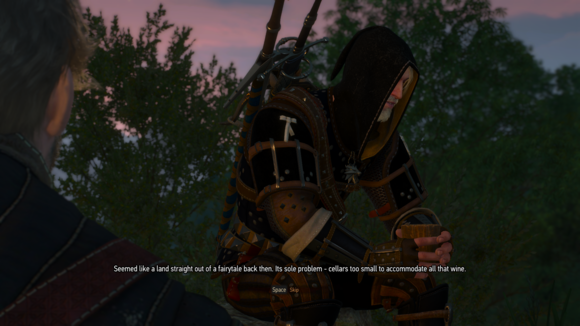 But there's something to be said about an ending. A real, proper ending. Again, "After all that toil, I believe we deserve a bit of a rest." Yes, indeed.
Bottom line
What's the saying? "Old witchers never die, they just fade away." Something like that. One thing's for certain: The Witcher 3 is one of the best RPGs I've ever played, and Blood and Wine is a fitting capstone not only on it but on the whole series. I'll miss it.