If you go shopping online for a graphics card in the next few weeks, watch out! Here be dragons.
Dutch-language site Hardware.info reports that prices on Nvidia GeForce GTX 980 Ti, GTX 980, and GTX 970 graphics cards are dropping fast as hardware makers look to clear inventory now that the GTX 1070 and GTX 1080 have hit the streets. That sounds exciting, but the you can get a better deal if you just wait for newer, cheaper, more jaw-dropping graphics cards to gain wider availability.
The lay of the land
Taking a cursory glance over sites like Newegg and Amazon, some GTX 900 series cards do appear to be dropping in price, while others haven't moved. When the price drops go into full effect—assuming they do—you can expect the 980 Ti to be priced around $500 instead of the plus $600 range. The GTX 980 will drop by about $75, bringing it to around $325, while the GTX 970 will hit a modest low of about $265 down from $290.
Those prices still aren't enticing at this point—unless, that is, you've got an extra PCIe x16 slot on your motherboard that's just begging for some dual-graphics card SLI action with the 900 series card you already own.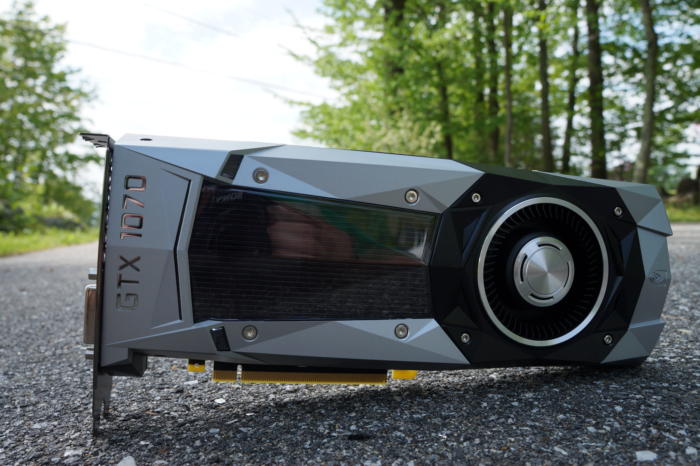 Buyers can get more powerful hardware at a cheaper cost from the newer generation of cards. The GTX 900 series cards are dropping in price because Nvidia's new 10-series cards and the upcoming AMD Radeon RX 480 deliver much more potent price-to-performance propositions, thanks to their two-generation leap in under-the-hood graphics processor technology.
The GTX 1070, for example, has an MSRP of a mere $380. For $55 dollars above the sale price of the GTX 980—and well below the sale price of the GTX 980 Ti—you can get a graphics card with better performance than the fearsome Titan X.
Eventually, that is. Right now, you're more likely to find higher-priced Founders Editions versions of the GTX 1070 for around $450. That's still a better deal than the GTX 980 Ti considering the performance gains and newer software features, but patient PC gamers will get even more bang for their buck once the sub-$400 GTX 1070 cards roll out.
Ultra-serious bargain hunters, however, should take a long hard look at AMD's RX 480. Due out on June 29, AMD claims the RX 480 will be competitive with the GTX 970 or 980, and sold at the stupidly, outrageously, ridiculously low MSRP of $200. (Well, stupidly, outrageously, ridiculously low assuming the performance claims prove true.)
So don't bite on those plummeting GeForce 900-series cards unless you're looking to boost a current 900-series system into a multi-GPU SLI rig. A little patience can get you more performance for even less money.