Today, a new Titan enters the next-gen graphics war. But while Nvidia's new Titan X Pascal is no doubt the most potent gaming hardware ever released—the Titan X page on GeForce.com is plastered with lofty gaming performance claims—you won't find too many reviews of the graphics card hitting the streets today. Instead, Nvidia's focusing more on the graphics card's use for professional deep-learning AI applications.
The Titan series has always been designed to bridge the gap between the consumer-centric GeForce lineup and pricier Quadro professional cards. The new Titan X Pascal, which gets its name from Nvidia's cutting-edge 16nm Pascal graphics architecture, delivers 11 teraflops for single-precision floating-point performance. But Nvidia's decision to surprise launch this card during an AI meetup in San Francisco, combined with its touted 44 TOPS INT8 performance—a new deep learning inferencing instruction—shows that the company expects the new Titan X to be used to bolster neural networks and machine learning.
Make no mistake: Nvidia is pushing this new Titan as a compute card first and foremost. But most people reading PCWorld aren't data scientists. Most people want to know how much ass the Titan X Pascal kicks in games.
Titan X specs and gaming performance
Sadly, Nvidia didn't send us a review unit. But we actually just received a Titan X-based system from Falcon Northwest and hope to post a review of that, including high-end gaming results, soon.
UPDATE: Gordon Mah Ung burned the midnight oil to deliver 4K and 5K gaming performance results, which you'll find in our decadent Titan X performance preview. Here's a sneak peek comparing a system with two new-look Titan Xs against another with a pair of liquid-cooled GTX 1080s: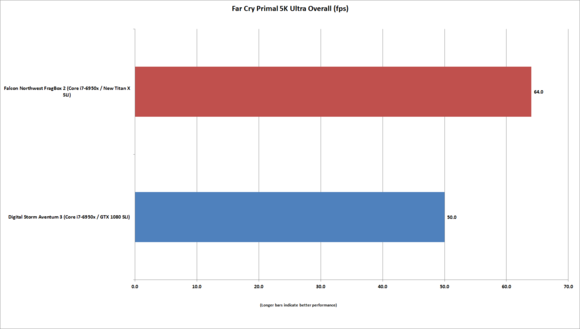 Be sure to read that article! But in this one, let's talk specs. The new Titan X Pascal packs in a lot more hardware than its predecessor, as you can see in the comparison chart below.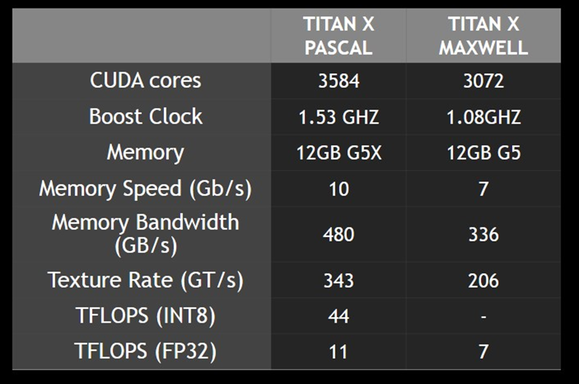 The Titan X Pascal packs in 3,584 CUDA cores with a 1,417MHz base and 1,531 boost clock. That's a face-melting half a gigahertz faster than the older Maxwell GPU-based Titan X, roughly speaking, and more than 1,000 CUDA cores greater than the ferocious new GeForce GTX 1080, which also uses Nvidia's Pascal architecture.
The new Titan X is no slouch in the memory department either, with 12GB of next-gen GDDR5X memory clocked at 10Gbps. It's connected to the GPU over a 384-bit bus, delivering a blistering 480GBps memory bandwidth aided by the new delta color compression system created for Pascal. You read that correctly; it doesn't have the super-fast high-bandwidth memory first featured in AMD's Fury cards. Some people expected the new Titan X to come equipped with it after HBM2 made its debut in Nvidia's powerful P100 supercomputing card. But first-gen HBM is limited to 4GB, and second-gen HBM with higher capacities isn't expected to be ready until sometime around the end of the year. Fear not, though: 12GB of newer, faster GDDR5X memory definitely won't be a gaming bottleneck any time soon.
Nvidia's not providing any additional architectural details about the new "GP102" processor beating at the heart of the Titan X. ROP and texture-unit counts aren't being disclosed.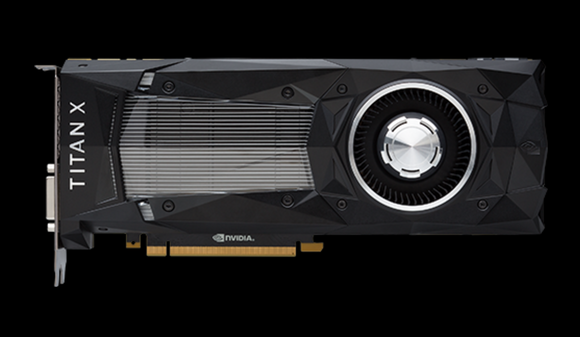 So what does that mean in terms of pure performance? Nvidia says the Titan X Pascal will offer 60 percent greater performance than the previous Titan X. Considering that the GTX 1080 offered 25 to 30 percent greater performance than the last-gen Titan X, the new Titan X will likely offer about 30 percent higher frame rates than the GTX 1080. While we won't know for sure until we get our grubby paws on the card, there's a pretty decent chance that the Titan X Pascal will be able to play many of today's top games at damned near 60fps with high settings at 4K resolution.
If that winds up being true, it'll be a major milestone. While the original Titan X, GTX 980 Ti, and Radeon Fury X can all play games at 4K, doing so often requires graphical compromise and a FreeSync or G-Sync monitor to smooth out a sub-60fps frame rate. And get this: You can run two Titan X Pascal cards in a single system with Nvidia's new SLI HB bridge—the hard bridge pictured below. That was a necessity for our Titan X SLI performance preview.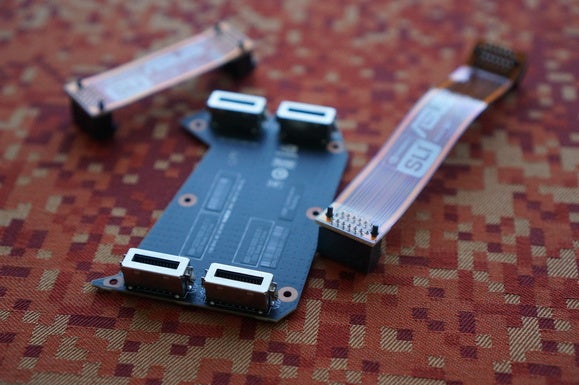 Despite pushing far more pixels, the Titan X Pascal still draws the same 250 watts of power as the original Titan X, sipping the juice through 8-pin and 6-pin power connectors. The two-slot card measures 10.5-inches long by 4.376-inches wide, and features the same connections as the GTX 1080: DVI-D, an HDMI 2.0b port, and three DisplayPort 1.4 connections. The new Titan features the same vapor chamber cooling with a blower-style fan as the GTX 1080, along with a similarly angular metal shroud—though the Titan X Pascal's is all black, rather than silver.
The Titan X Pascal also packs all the various new features rolled out with Pascal, including simultaneous multi-projection, asynchronous compute enhancements, the Ansel super-screenshot tool, Fast Sync, GPU Boost 3.0, and more. You can read about all of the Pascal GPU's fresh goods in detail in our GTX 1080 review.
Price and availability
Though it's pretty safe to say that the Titan X Pascal will be a beast of a gaming card, I'd recommend—as always—holding off on buying one until you're able to read in-depth reviews of its performance.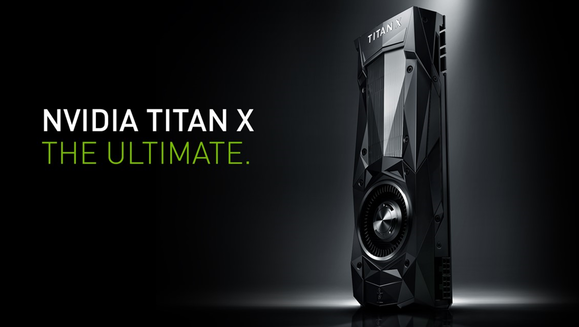 If you do decide to pick one up, Nvidia will be the only manufacturer, so consumers in North America and Europe will have to buy the Titan X Pascal from GeForce.com, or get it as part of a custom system via a handful of boutique system builders (like Falcon Northwest and Origin PC). It'll roll out in Asia soon. In countries where you can't buy from Nvidia directly, the card will be offered by its partners, but they'll still be made by Nvidia.
There are two points worth noting. First, the price: The Titan X Pascal is $1,200, or $200 more than the original Titan X's MSRP. That continues the GTX 10-series trend of being priced higher than their Maxwell GPU-based predecessors. You have to wonder how much the inevitable GTX 1080 Ti—which will likely be more gamer-focused—will cost at launch.
Second, availability is a question. The high-end GTX 1080 hasn't stayed in stock reliably since its launch, which in turn has resulted in inflated street prices. (The GTX 1070 and GTX 1060 have had more stock, but are still in high demand.) Don't expect Titan X Pascal prices to go sky-high since they're being sold only by Nvidia, but stocks may very well be limited in the near term. Or not! We'll have to see. The demand for a $1,200 card will no doubt be lower than for even a $600-plus card like the GTX 1080.
Regardless, this thing looks like an utter monster. There's a new Titan in town, and it'll be the proverbial 800-pound gorilla for a while—AMD's enthusiast-class "Vega" cards with HBM2 aren't expected until at least the end of the year, or possibly 2017.